5 Reasons Having Reviews Beyond Yelp is Important
Yelp may be the most well-known review site out there but it is by no means the only one. There are other review sites gaining steam and one in particular that is geared specifically toward garnering more positive reviews for real estate agents.
As we will show you below, reviews are very important to how your agency is perceived by potential clients. If you are only on Yelp and those reviews are skimpy or unflattering, you will find it very difficult to compete. Here are the top 5 reasons why:
​#1: Users Only Need 3 Reviews or Less
Before people were shopping online, the only way reviews most people trusted were reviews from their friends and family. Now that the internet and sites like Yelp have come along, your agency can be reviewed by millions of people around the globe instantly.
That is an extremely important reason for maintaining positive reviews and weeding out bad ones. According to a recent study, it only takes three reviews for 40 % of users before they form an opinion about a business. That is a number that is on the rise.
Most people will read at least through the first page of search results before selecting a business. If your positive reviews are buried beneath 3 or 4 pages of negative ones, your online reputation is going to suffer.
#2: High Star Ratings are King
Even if you have never actually gone onto a site and rated a service or product you are probably likely familiar with the star rating. It is how most review sites enable users to rate different business. The higher the star the more likely someone will choose you.
In fact if you have a four star or higher overall rating, nearly 95% of users will consider using your business over others. That is good news for a real estate agent with plenty of positive reviews.Yet if your reviews are only found on Yelp, you are not getting the full effect of your high star rating.
#3: The More Reviews the Better
One of the main reasons why you should look beyond Yelp to amass reviews of your real estate business is because the more reviews the better. The only measure other than star rating that influences users is the number of positive reviews.
Even if you have a few negative reviews if the positive ones far outweigh the negative ones, users will still consider your business. However, users do punish businesses whose reviews are older than six months. You have to stay relevant and have frequent visitors in order for reviews to be effective.
#4: Reviews Carry a Lot of Weight
Online reviews don't carry as much weight as personal reviews but they are close. 80% of users give online reviews almost as much weight as personal reviews. That means that if all things being equal but your reviews are higher than another agent in your area, you will more than likely win that business.
#5: Fake Reviews Don't Work Anymore
Finally a word of caution in case you are tempted after reading all of that above to go out and buy some reviews. Fake reviews do not work anymore. Users have caught on to this trick where businesses hire people to post positive reviews on review sites like Yelp and Trulia.
Today, users do not blindly trust reviews. They give them weight but take them with a grain of salt if they look suspicious. While over 90% of online shoppers use reviews to judge a business, nearly all of them assess the legitimacy of those reviews before they hand over their trust.
What is FiveStar?
Now here is a solution to meet the needs of all real estate agents. It is called FiveStar and it is a new service that we provide at Agent Image. Unlike other review sites, ours is geared specifically for real estate agents.
FiveStar doesn't depend on random visitors ranking the site. You use our platform to solicit reviews from your actual clients. No fake reviews and a ready-made list of reviewers to start from. We share your reviews across 300, yes 300 different review sites including the most popular websites like BBB, Facebook, Zillow, Yahoo Local, etc.
For more information about how FiveStar can help you, contact our team at Agent Image today.
Did you enjoy reading this article?
Sign up for more updates with our Agent Intelligence Newsletter!
We are committed to protecting your privacy.
Real Estate Websites for Agents
Learn which package works best for you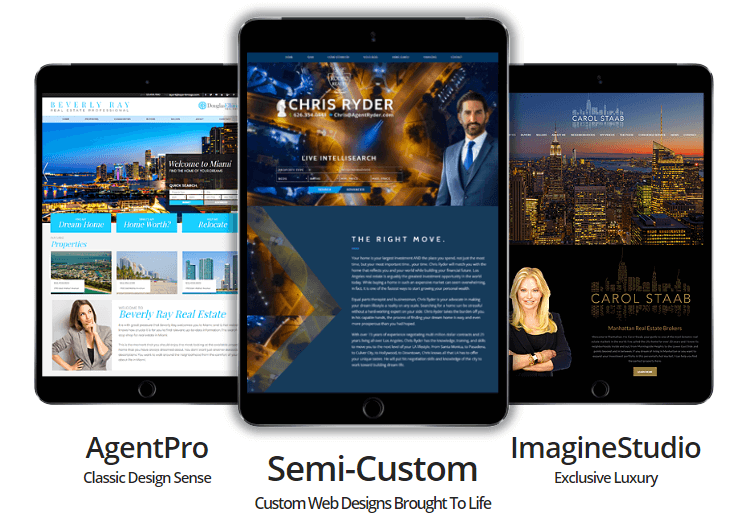 Learn More