​​Free Resources Buyers Are Looking For in Your Real Estate Website
You've put a lot of hard work, time and money into your real estate website. If you're like most agents, you're spending a lot of time trying to drive traffic to your site, but you might not be seeing the results in lead volume that you anticipated. While there are a number of metrics that play into your ability to see higher lead volume – and thus conversion – one of the most often overlooked aspects of this puzzle is the importance of valuable resources.
What buyers are looking for in your real estate website are free resources, reliable information, expert advice, and more. In order to stand out as the go-to agent in your area, you have to give them what they want.
How you organize that information is just as important. Having a high quality real estate web design is crucial. Visitors first have to be visually impressed with your site. But they won't stay long if they cannot find what they are looking for. They will leave your website and continue their search.
Naturally that is exactly what you are trying to avoid. This blog is designed to help you build your real estate website with the types of free resources that buyers are looking for. If you incorporate the resources below, visitors will not only be drawn in because of the appeal of your real estate website design but also for what your site has to offer.
Real Estate Buying Tips
Even experienced homebuyers want real estate buying tips that can help them in today's market. Everyone knows that the market is constantly changing. What was true when buyers bought their house 10 years ago is not true now. So, give them plenty of useful information that will help them with the process.
Giving insider tips based on your professional experience is invaluable and will attract interested buyers. Consider including buying tips like:
What to Expect from the Home Buying Process
Current Market Trends in Your Area
How to Negotiate a Good Price for Your Home
Finding Quality Home Inspectors and Appraisers
Home Buying FAQs
One thing that is hard to resist for homebuyers searching for information online is a solid home buying FAQ page. There you can list some of the topics discussed above where visitors can expand the list to delve deeper into each subject. Never take for granted that buyers know what all is entailed.
Put yourself in the first-time homebuyers' shoes and then come up with an FAQ page as well as several step-by step guides. The goal is to become a local expert and trusted source for online real estate information. If you do, that trust and expertise will transfer to your business relationship when you take those visitors on as clients.
Mortgage Calculators
Adding tools like mortgage calculators or interior design models can also greatly improve the utility of your real estate website. Mortgage calculators are one of the top free resources that buyers are looking for. They are very handy because they allow visitors to only input a few numbers to get a good approximation of their mortgage payments.
However, you have to be sure that you are giving them accurate information. If your formulae do not work right or are overly complicated, it will turn visitors off. In conjunction with those tools add content that:
Explains Real Estate Jargon in Layman's terms
Educates Your Visitors about Finance Options
Reflects Current Market Data and Trends
Increases Buyers' Knowledge of the Home Buying Process
Community Information
Of course buyers also want specific information about the listings on your site. They don't just want square footage and number of bedrooms. They want to know what kind of neighborhood it is. What are the things to do in the area? Are there a lot of home burglaries in the community?
List Local Attractions
Talk about Festivals and Events
Provide a History of the Region
Include Government or Agency Statistics on: Crime Rates, Income Levels, School Ratings, Population, etc.
Free consultation
Finally, the best free resource you can offer buyers on your real estate website is a free consultation. Not only is this good for the buyer but it will also help you to convert a lead into a client. Even casual buyers who are only interested in asking you a few questions today will turn to you in the future whenever they do decide to get serious about buying.
Again, as with all of these things, the quality of that free consultation makes a difference. If a potential buyer calls you and is left still wanting or unsatisfied with the answers that you give, they will not come back to you… ever. So give them your time. Don't give generic answers; give them a personalized, detailed, and informative free consultation.
That is something that we know a lot about here at Agent Image. Much of our business begins with that first call for a free consultation. Follow these steps and see what a big improvement it can make on your conversion rate! If you need help getting your real estate website together, contact us now for your FREE consultation!
Did you enjoy reading this article?
Sign up for more updates with our Agent Intelligence Newsletter!
We are committed to protecting your privacy.
Real Estate Websites for Agents
Learn which package works best for you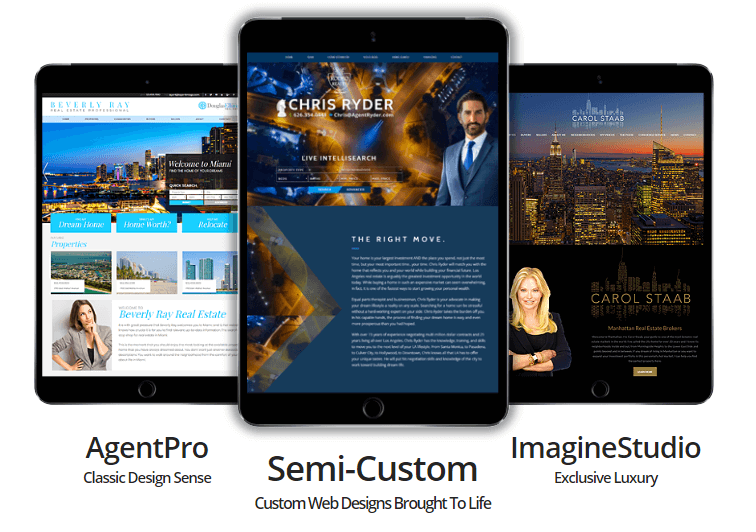 Learn More