7 Tips to Better Real Estate Blogging
Admit it, you've been there. We all get excited in the beginning with a myriad of topic ideas and can't wait to start blogging. However, as our offline life catches up, we eventually find our real estate blogs gathering dust in the little corner of our website. Blogging now seems to be more like work when it should be something you look forward to. Enjoy blogging again with these 7 tips to help you blog better.
Start early.

According to a study conducted by Christoph Randler, a biology professor at the University of Education at Heidelberg, early risers tend to have a more proactive and productive mindset.
Start writing before firing up your web browser. Whether you'd like to admit it or not, being online can be a huge distraction.

Take a break.

Experiencing writer's block? Put down your pen. Take a walk around your yard or the park, or have a snack at your local cafe.
Doing this will take your mind off pressures you might be having and will help you to put thoughts to paper when you're more relaxed.
Observe the little things and find inspiration. Sometimes we get the best ideas in the most unexpected places. You may eventually find yourself being able to blog about what makes your city such a great place to live in.

Keep a notepad with you.

Once a topic idea pops in your head, write it down right away.
They may come in keywords or small sentences but it's a start. Just make sure that they'll still make sense to you when you get back to them

Make a schedule.

Creating and maintaining a schedule will help condition your brain to work and achieve the specific goal of writing a blog post.

Ask for help.

It's inevitable to commit a number of errors especially if we've been in front of the computer for hours. Have your assistant or a colleague proofread your post before you publish it.
Once in a while, consider featuring a guest, perhaps a fellow real estate expert to post for your blog.

Download some productivity apps.

Make more use of your smartphone and download blogging apps so you can blog on the go.

Reward yourself.

When you're just starting to get your blogging rhythm, treat yourself to something nice for every blog post you publish.
When your posting becomes regular, congratulate yourself for every milestone (e.g. for every retweet and comment a post gets, when you reach 10K blog views) and aim higher as you go on.
With these tips, you'll soon find yourself taking pleasure in blogging and also enjoying the online exposure benefits that come with it.
Did you enjoy reading this article?
Sign up for more updates with our Agent Intelligence Newsletter!
We are committed to protecting your privacy.
Real Estate Websites for Agents
Learn which package works best for you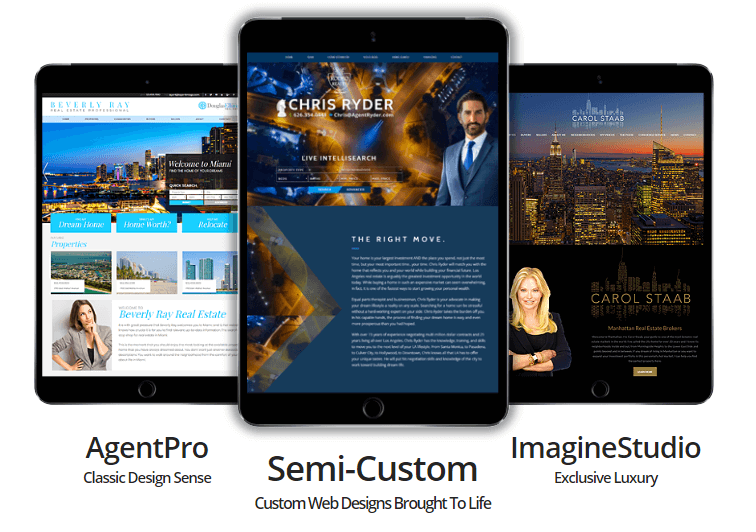 Learn More