Choosing an Effective Domain Name for Your Real Estate Website
When it comes to laying out your internet marketing plans, choosing the best domain name for your real estate website is one of the first steps. As with all the stages of putting up a website, naming your domain can be a fun and creative process, but if you're not careful, you might end up using naming strategies that will lead online visitors away. These mistakes are easy to make, but avoiding them is just as simple.
Read up on these pointers to help you choose a domain name that will suit your real estate company and will generate traffic to your agent website.
Keep it short. Name recall is the key since you want people to remember your domain name easily. It's also more practical since a shorter name is easier to place on your business card. The goal of an effective domain name is to make a professional impression. Thus, it's important that it's consistent with your brand identity and relevant to your market specialty. With a short, but well-chosen domain name, you achieve a strong brand that complements the powerful content on your website.
Use a different name other than your own. Unless you're on the same level as celebrity or high-profile real estate agents, using your name alone won't help your website's search engine rankings. People still tend to search for available properties using specific keywords related to the area they're interested in. When people don't know where to go on the internet to find something, they search for relevant key phrases. For your website, using "real estate" on your domain may help, but it's not necessary. Instead, you can apply your specialization on a particular location and then add words people would use when searching for property on sale. How exactly you should construct your domain name is our next bullet point.
Choose a descriptive name that identifies your target market. Ideally, your domain name should contain keywords that potential clients would search for. This is a common but very effective SEO practice. To come up with a unique but searchable name, choose the most relevant keyword + your brand or target market. Common effective examples are words like "homes", "source", "properties", "real estate" that you can combine with your brand name/initials and the name of the area you're specializing in.
Lock down your primary domain name and its alternatives. To protect your online branding, it is advisable to purchase and take control of all the popular extensions of your domain name such as ".com", ".org", and ".net." This will protect you from people who buy endless domain names only to resell them. This will also ensure that other company websites will not rank higher on search engine results simply because they have bought variations of your domain name. If other companies manage to buy your domain name but with different extensions, your market might get confused about which website is officially yours and you might end up losing potential business.
Buy commonly misspelled domains. When people misspell the website they're looking for, search engines usually suggest the correct one. But since there's no guarantee they'll be redirected to your real estate website, you should also buy the domain names that are very close to yours. For example, if your domain name is "NewYorkHaven.com", you might want to buy the domain name "NewYorkHeaven.com" as well so that your website can still receive traffic from the misspelling.
Domain names are important. Once you've decided on one, don't forget that the content of your real estate website is still a considerable basis for how search engines will rank you. It's not about fancy words but about choosing names that will connect you to your market.
If you're interested in purchasing, transferring or renewing your domain names, Agent Image offers low domain prices starting at $10.99 a year. Visit agentimagedomains.com
If you need assistance in purchasing domain names or more advice on how to better market your real estate website, you may sign up for a Free Consultation or call Agent Image at 1.800.492.6777 x 543.

Did you enjoy reading this article?
Sign up for more updates with our Agent Intelligence Newsletter!
We are committed to protecting your privacy.
Real Estate Websites for Agents
Learn which package works best for you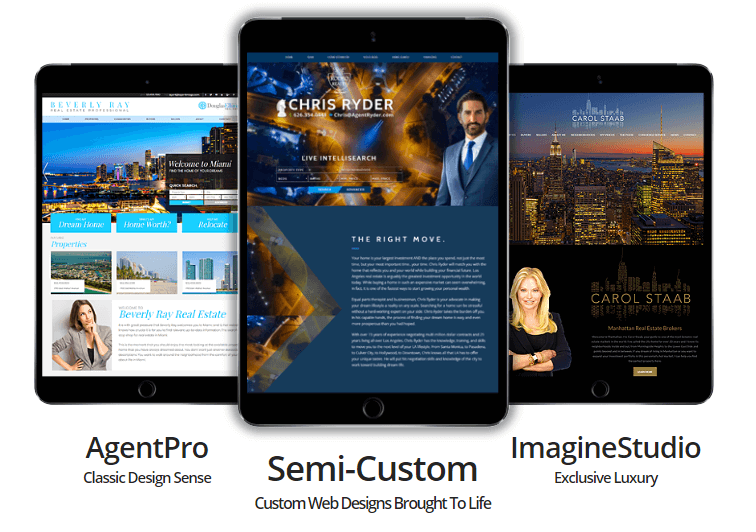 Learn More