Quiz: Test Your Basic Website Marketing Knowledge
Your real estate website is your online presence and without it, it's pretty hard to make your business accessible to your growing online market.
Here's a short quiz to see how effective your website marketing is and if you're doing it right. Get 1 point for every "yes" and total your score after.
Site User Experience
Is your homepage design attractive enough to encourage clients to browse further?
Is your website easy to navigate?
Do you have your real estate blog pages integrated with your main website?
Can home buyers easily do a property search right from your home page?
Do you offer anything of value on your website to visitors (free consultations, newsletters, whitepapers, video how-to's, etc.)?
Do you regularly add new content to your listings and resource pages?
Are there broken links in your web pages?
Is there a clearly posted business address, email and phone number on your web page?
Do you have a Contact Us form on your website?
Social Media
Do you post a blog entry at least once a week?
Do you use social media manager tools like TweetDeck, HootSuite or SproutSocial to post and manage status updates across several platforms?
Do you tweet at least once a day?
Are you doing social check-ins when you're hosting open houses?
Do you respond within 24 hours to anyone who has posted a comment on your Facebook or mentioned you on Twitter?
Does your business have its own Facebook, Twitter and Google+ page separate from your personal account?
Keyword Density
Are your primary keywords present in all of your page URLs?
Are your <title> tags for each page unique and contain an assortment of your main keywords?
Are the file names for your images and videos properly tagged with relevant keywords?
Are your primary keywords present in your meta data?
Do you know the formula to calculate your keyword density on a web page for SEO purposes?
***Confused by what keywords really mean? See this article or chat with your web consultant.
Backlinks
Do you have more than 20 inbound links? (Inbound links refer to the links posted on other websites that point to your site. This influences your position on search engine results.)
Do you post information on your website from other sources and provide source links?
Do you frequent real estate forum threads and blogs and comment with a link to your site?
Have you ever published an online press release?
E-mail Subscriptions
Do the call-to-action forms on your website help build your email subscriber list?
Do you send out direct emails about your business' latest offerings at least once a month?
Your Score:
24 to 26 – Great job! You know the basics of effective website marketing and have worked this knowledge to your advantage. If your website has been up for a few years, it's probably on the first 5 pages of Google for your target keyword, and you have a decent following on social. You're now ready for more advanced SEO and SEM tricks.
19 to 23 – Getting there. A few more applications of the best SEO practices and you're on your way to the top. Invest on this knowledge so you can maximize your marketing efforts at a lower cost.
11 to 18 – Keep learning. This is the age of Internet marketing and you have to catch up. Talk to a SEO expert and drive more traffic to your website.
0 to 10 – Ouch. You may be in trouble. Remember that flyers, posters and word-of-mouth works but isn't enough.
Know someone who needs to take this quiz? Share it now on Facebook and Twitter!
Did you enjoy reading this article?
Sign up for more updates with our Agent Intelligence Newsletter!
We are committed to protecting your privacy.
Real Estate Websites for Agents
Learn which package works best for you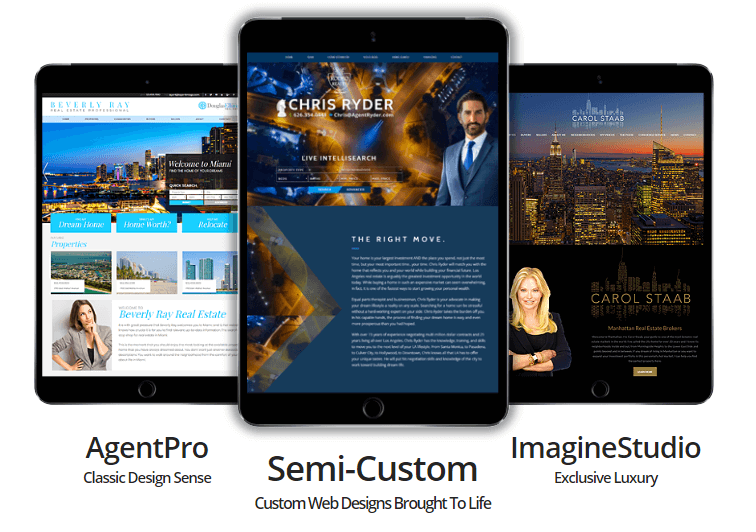 Learn More