Vega Digital Awards celebrates websites, mobile apps, social platforms, and other online media that shine like stars in our digital universe. Award winners are selected by a panel of judges composed of highly respected and experienced professionals who are the best of the best in their respective fields.
Agent Image is proud to showcase two of its websites included in the 2019 Vega Digital Awards in the category of Website Design for Real Estate: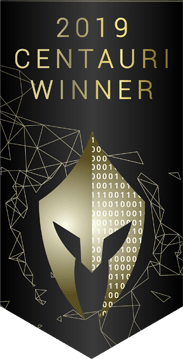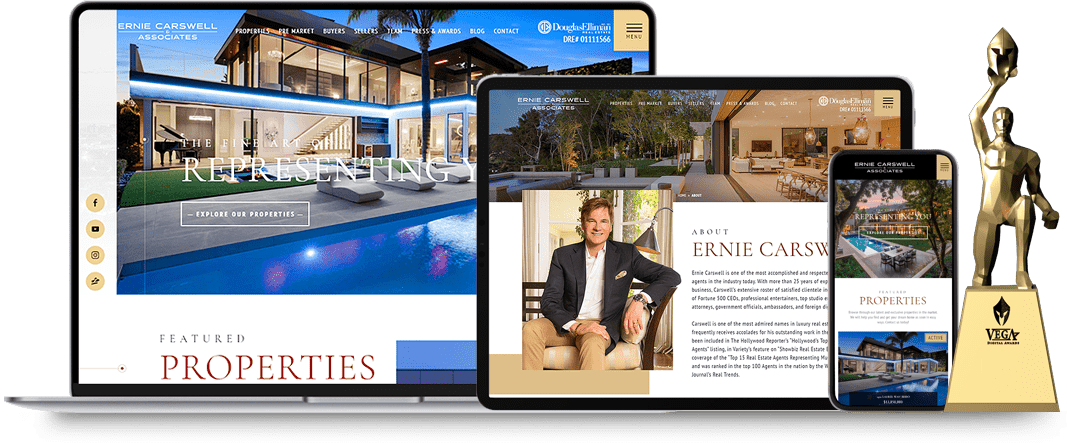 Ernie Carswell
Centauri Winner
CarswellAndAssociates.com is a great example of eye-catching web design with impeccable presentation making them win the Centauri award. The site features gorgeous high-resolution images that showcase the luxurious LA lifestyle combined with a polished, user-friendly interface that's a breeze to navigate.
Smooth hover and transition effects give the site a dynamic feel, enhancing both its flow and visual appeal. This works seamlessly with its clean lines and strategically placed elements, creating a stylish, organized layout with a sophisticated look and feel.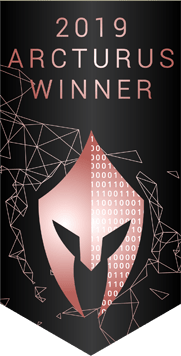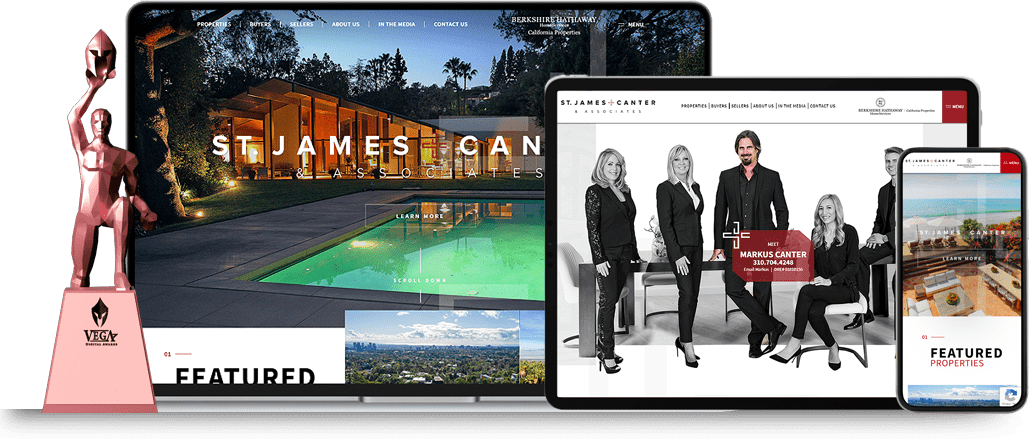 St. James + Canter
Arcturus Winner
StJamesCanter.com does a killer job of integrating branding with web design through its use of subtle overlays, bold red accents, and strategic logo placement that works perfectly with other elements. St. James + Canter's website truly stand out which makes them one of the Arcturus winners in 2019 Vega Digital Awards.
The site's zippy hover animations, vibrant images, and clean red-and-white color palette all combine to create a rich and refreshing visual experience, setting it apart from other conventional real estate websites with a bland, corporate look.
It's always a great honor and validation to our team to receive international recognition for the work we do for our clients. We strive to be the best at what we do and deliver industry-leading branding, real estate website design and marketing initiatives.
- Jon Krabbe, Agent Image CFO
Work with Agent Image to get your own award-winning website! Sign up for a FREE Consultation!