10 Best Real Estate Websites for January 2023
You can't set new milestones using the same old tools. Take a dated website, for example.
Never fear, though, as Agent Image has a fresh crop of world-class real estate websites that can teach you a thing or two about how great design can elevate a business.
Venema Homes
Pleasanton, CA
Elegant yet approachable. Stylish yet charming. Professional yet welcoming. Indeed, VenemaHomes.com marries all of these traits together, resulting in a website that highlights the team's expertise in luxury realty and personable service. An interactive map drives home its local expertise, while a rundown of sales records and achievements emphasizes Venema Homes' track record.
What's unique about this website? The heart motif is used throughout the website, symbolizing the warm and passionate service the team provides.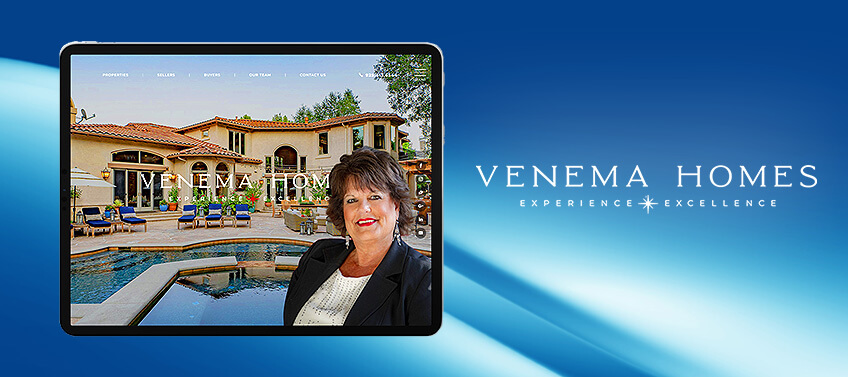 Rachael Podolsky
Bellevue, WA
RachaelPodolsky.com is proof that a luxury real estate website does not have to be uptight. Yes, it boasts a deluxe dark tone, but this is tempered by bright shades of pink and the tasteful use of color gradients. At the same time, the pink marble touches and stenciled font used in the background strike the perfect balance between pop and posh. We also made sure to integrate her Instagram and YouTube feed into her website, showing that Rachael is no old-school agent but rather a digital-savvy professional.
What's unique about this website? Closing deals is Rachael's expertise. That's why we included a page that highlights her tried-and-tested property marketing strategies.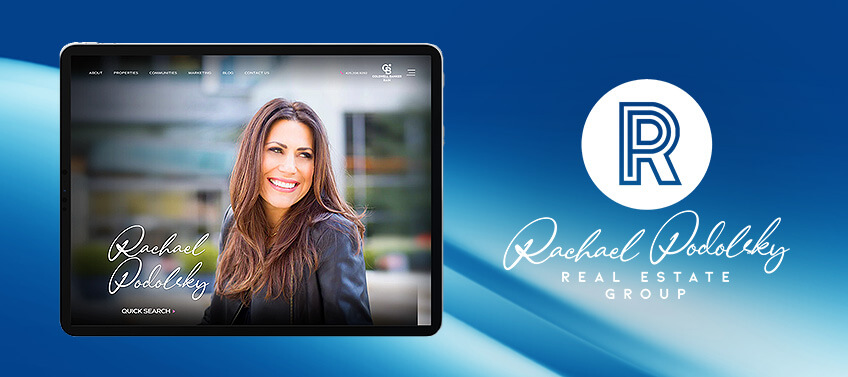 Chamberlain Property Group
Kelowna, Canada
Chamberlain Property Group's website is like a little black book – exclusive and prestigious. The dark theme gives the site an undeniably chic look, while its minimalist content creates a focused browsing experience. A marbled background streaked with gold further emphasizes the group's mastery of Kelowna's competitive luxury real estate market.
What's unique about this website? Chamberlain Property Group ensures that buyers have the broadest selection of deluxe homes to choose from. As such, its website has a section devoted entirely to new developments in the Okanogan region.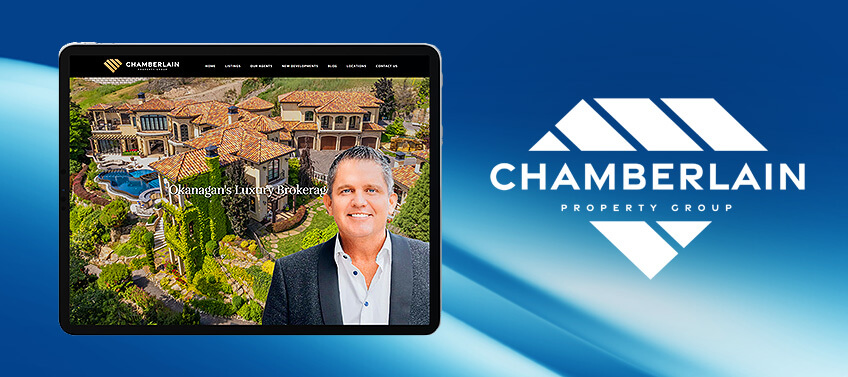 Vincent Paige
Orlando, FL
Like the high-end homes that Vincent Paige sells, his website exudes modern luxury. LuxuryLivingOrlando.com is all about clean layouts, sleek lines, and intuitive navigation — factors that make the site both visually impressive and delightful to use. As a luxury realtor, Vincent delivers seamless service, so we included handy features that make finding the perfect home a cinch. The banner section, for instance, has location tags to the right, as well as a quick search function near the bottom. Well thought out and polished, this website effectively communicates Vincent Page's unique brand of real estate service.
What's unique about this website? Trusted advice comes standard when you work with Vincent Paige — something that's immediately apparent with this Video Collection page, which offers valuable real estate updates.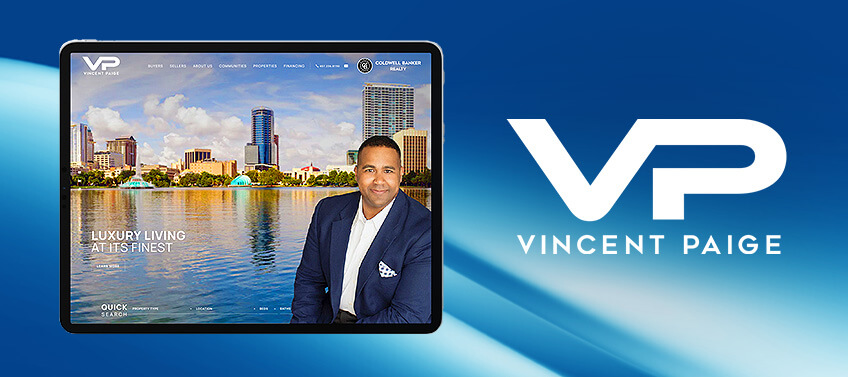 Florida Keys Home Team
Islamorada, FL
Finding the right balance between elegance and fun is difficult, but Florida Keys Home Team's website makes it look effortless. The key (pun unintended) to cracking this problem is understanding the laid-back yet luxurious lifestyle in the area, which we then translated into the website's design. The full-screen banner section is a montage of serene sights, while the blue-and-white color scheme borrows from the seaside locale. At the same time, quirky design elements — such as the script-like logotype and retro-inspired background — breathe energy into the design.
What's unique about this website? The Florida Keys are rendered as an interactive map, allowing buyers to not only explore listings on each island but to also get a glimpse into the local lifestyle.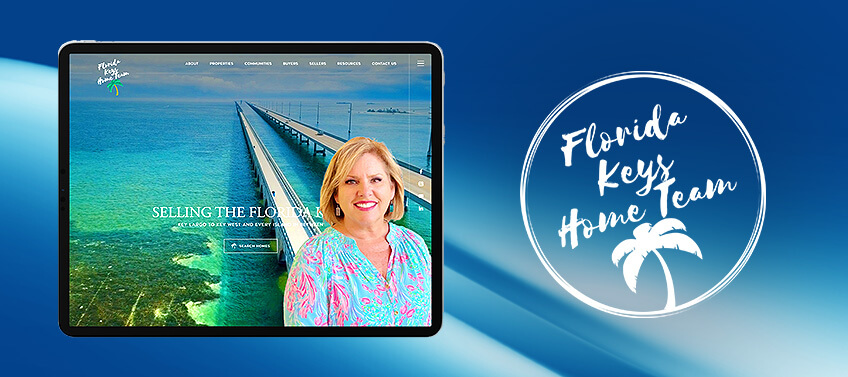 Clayton King
Albuquerque, NM
While King Capital's homepage has only four sections, each one carefully shows off its expertise in commercial real estate. This website's professional yet vibrant look conveys that while this team specializes in business-to-business real estate, it is modern and digital-savvy. The comprehensive search feature not only allows users to locate available listings on a map, but it also displays the same properties as a grid for easy browsing.
What's unique about this website? The banner image features dynamic typography that highlights this team's different specializations.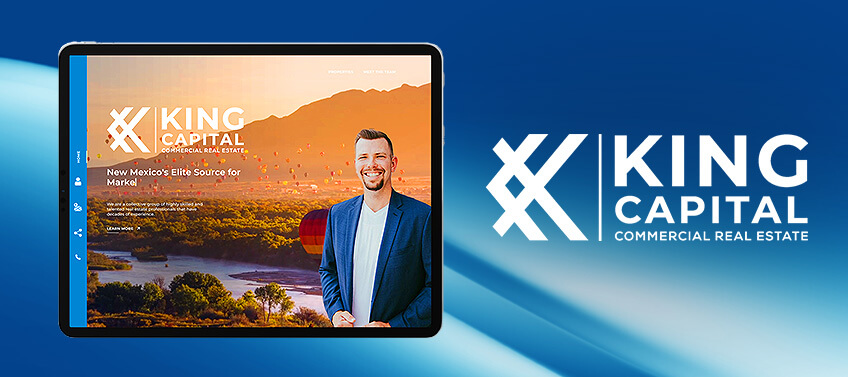 Urban Pulse Real Estate
Los Angeles, CA
In keeping with its name, Urban Pulse Real Estate's website has a strong contemporary feel, with full-bleed imagery, bold fonts, and strong color contrasts. Moreover, we designed this site to have a glossy, print-like quality — as befits its high-end listings. Our team also made sure to spotlight its diverse services, which include property marketing, sales, market intelligence, and pre-development planning.
What's unique about this website? A section called The Urban Pulse gives visitors the latest news on the property market.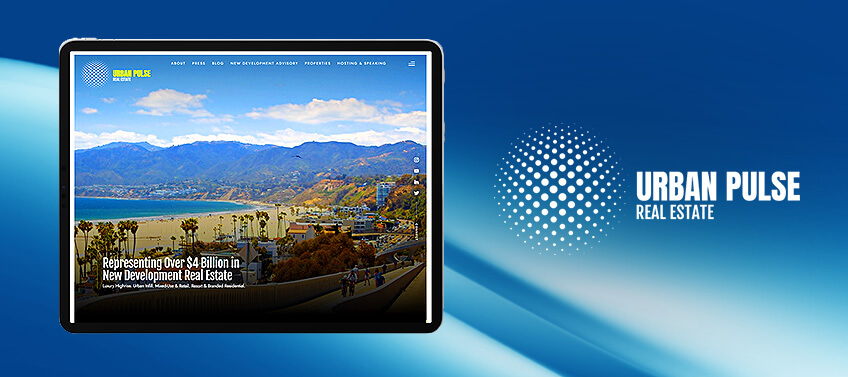 Kevin Swanigan
San Francisco, CA
Kevin Swanigan made it clear that his website had no room for clutter and overly busy design. That's why we went with a chic minimalist look that evokes credibility without sacrificing visual appeal. Ample white space gives each element of the website ample "breathing room" and enables the eyes to really focus on what's on the screen.
What's unique about this website? Show don't tell is a philosophy that goes well with minimalism. That's why we included a video section where Kevin gives a guided tour of communities and properties.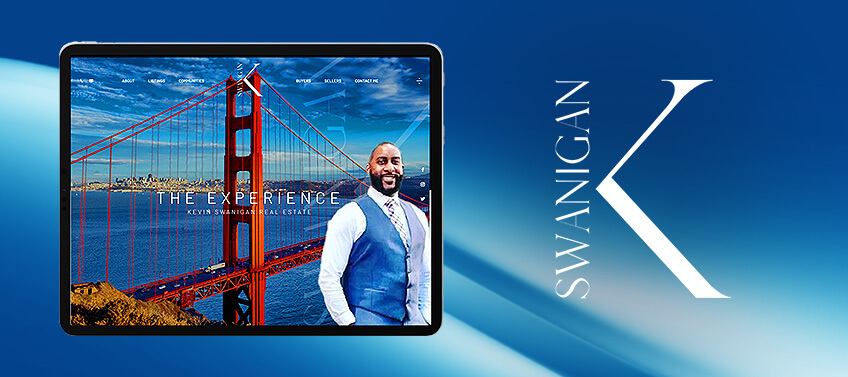 Ursula Reed
Mount Juliet, TN
Black silk was a major inspiration for Ursula Reed's website, a visual shorthand for luxurious properties and seamless service. Indeed, this site is elegant from top to bottom — from the deluxe home in the banner, to the gilded details in the background, to Ursula's emblem in the footer. Featured properties and communities are given the postcard treatment, emphasizing just how picture perfect these deluxe listings are.
What's unique about this website? Ursula's website has a Concierge section, where people can find a lifestyle guide and the latest market reports.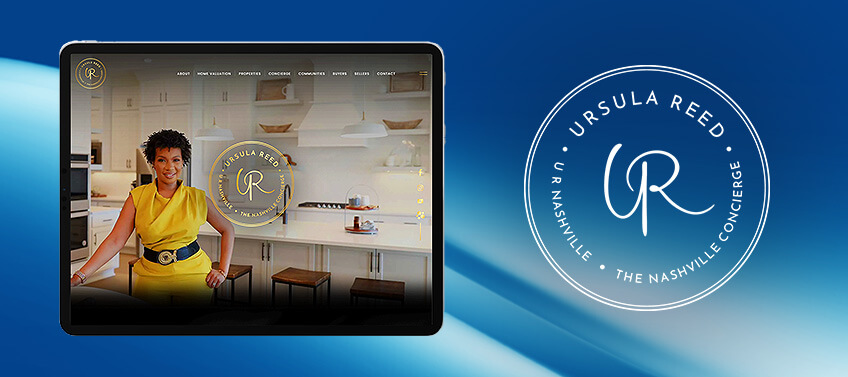 Jeff Salgado
San Francisco, CA
Jeff Salgado wants his website to be the one-stop destination for all things San Francisco real estate. As such, we built him a site that shows off not just his expertise but also the exclusive properties he represents. Slick yet sleek, simple yet stylish, JeffSalgado.com elevates this venerable agent's distinct brand.
What's unique about this website? You can't argue with results – and Jeff's is unquestionable. A section on his achievements gives hard proof of his accomplishments, including the advantageous pricing he secures for clients.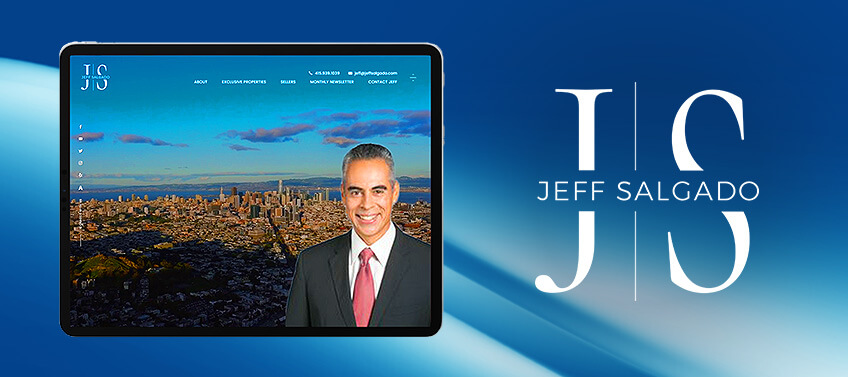 Recap of standout features
Here's a quick run-through of the outstanding features that landed these websites on our list:
Venema Homes – A stylized heart motif is used throughout the site to showcase the team's heartfelt service.

Rachael Podolsky – A dedicated section on property marketing highlights Rachael's skill in listing and selling homes.

Chamberlain Property Group – This team is one of the few brokerages that have a section for new constructions on their website.

Vincent Paige – His Video Collection section is a treasure trove of timely and informative real estate updates.

Florida Keys Home Team – The website's interactive map goes beyond the expected, providing visitors with a lifestyle guide and the most recent listings.

Clayton King – Dynamic typography lends the website vibrance and energy.

Urban Pulse Real Estate – Up-to-date market news gives buyers, sellers, and investors the edge they need.

Kevin Swanigan – A video section allows Kevin to cover a lot of ground in a short amount of time.

Ursula Reed – The Concierge section offers an inside look at Mount Juliet's lifestyle and property market.

Jeff Salgado – A section on sales figures gives concrete proof of the amazing results Jeff gets for clients.
Start the year strong
A new website can be your launchpad for greater success — and Agent Image is here to make sure that your site will get more leads and push your brand forward.
For a FREE consultation, call 1.800.979.5799 or send a message here.
Did you enjoy reading this article?
Sign up for more updates with our Agent Intelligence Newsletter!
We are committed to protecting your privacy.
Real Estate Websites for Agents
Learn which package works best for you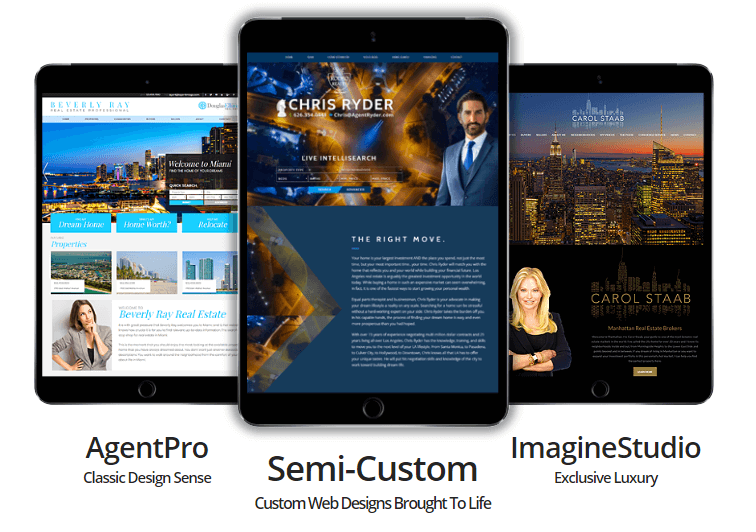 Learn More