10 Best Real Estate Websites for July 2021
Your real estate website plays a key role in creating an impactful online presence. It allows you to make a stronger connection with your clients, which is essential in developing your brand identity.
The best real estate websites serve as a digital portal to an agent's areas of specialization, giving potential clients easy access to available real estate options and a glimpse of the lifestyle they can look forward to.
Here's a look at the 10 best real estate websites launched by Agent Image in July 2021.
Ivan Estrada
Los Angeles, CA
As the CEO of Ivan Estrada Properties and the creator behind the highly successful "Brand With" marketing and branding ecosystem, Ivan Estrada knows all about creating an inspiring and impactful brand.
His website, IvanEstrada.com, goes above and beyond to showcase Ivan's personal brand with its crisp visual content, simple yet stylish layout, and responsive interface.
What makes the website stand out: The website serves as the main portal to Ivan's "Brand With" ecosystem, and maintains a consistent look and feel throughout the different sections, from the Brand With Podcast to Ivan's properties page.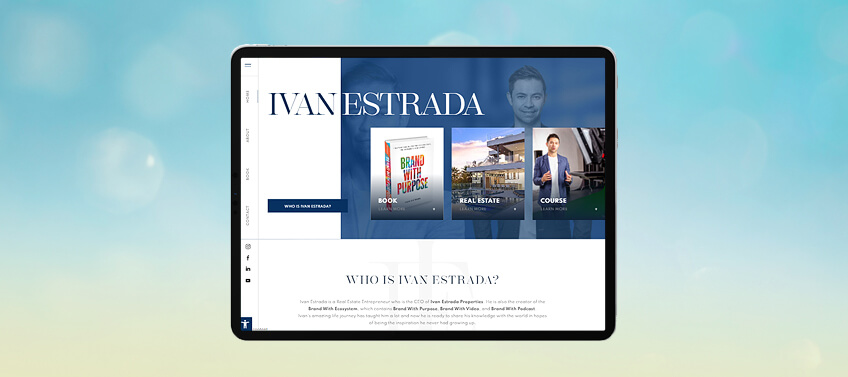 Valerie Fitzgerald
Los Angeles, CA
ValerieFitzgerald.com gives visitors a look at the high-end Los Angeles real estate market with a stunning intro video filled with panoramic views of Beverly Hills, Bel Air, Malibu, and other sought-after communities.
Valerie Fitzgerald and her team aim to provide clients with extraordinary quality of service, which is reflected in their website's polished layout and quick and easy access to whatever you need at a touch of a button.
What makes the website stand out: The website has a relaxed, laid-back vibe combined with a touch of sophistication, setting the stage nicely for visitors looking to achieve their luxury real estate goals in LA.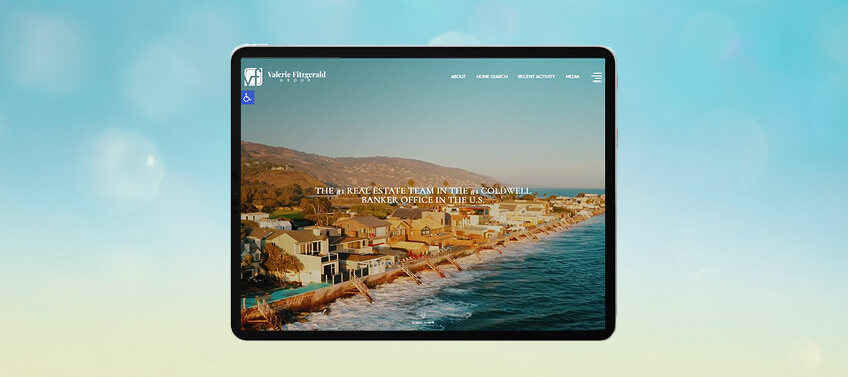 Sean Caddell
San Diego, CA
Known as one of the top agents in San Diego's luxury coastal and equestrian communities, Sean Caddell combines his passion for design and architecture with his practice of fine home representation.
Featured properties on his website, SeanCaddell.com, are displayed stunningly, with gorgeous full-screen high-definition images. Smooth mouseover effects and snappy animations are also a nice touch, adding a dynamic feel throughout the site.
What makes the website stand out: The website's sleek and sophisticated design works flawlessly with all elements clicking nicely into place.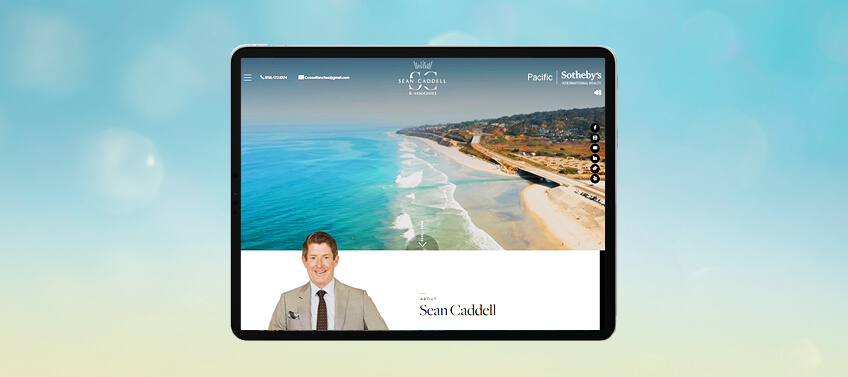 Oby Ali
San Francisco, CA
Oby Ali and his team of realtors at The Common Real Estate Group are some of the most accomplished and skilled real estate brokers in the East Bay, with their unmatched ability to work with data to analyze and understand driving forces in the market.
Their website, CommonRE.com, offers a visual treat and a smooth browsing experience for visitors, with its dazzling images, intuitive interface, and classy emerald and gold color scheme.
What makes the website stand out: The site's use of videos, colors, and layout is flawlessly executed, delivering a strong message.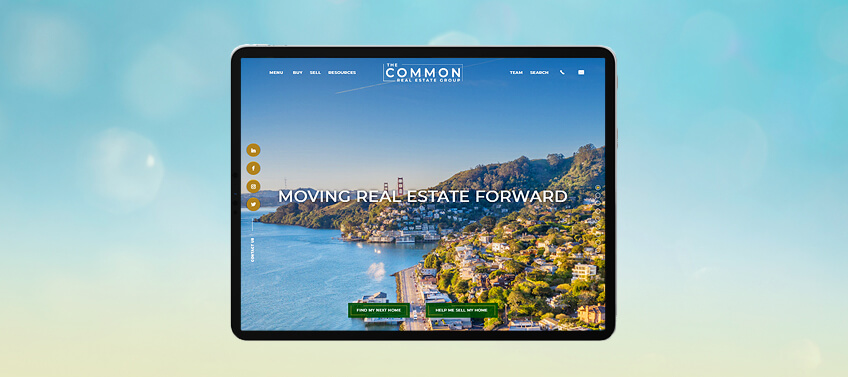 Jewel Homes
Las Vegas, NV
Jewel Homes takes clients to the next level of design and luxury through their collection of stunning, individually crafted custom homes boasting simple and uncluttered interiors.
The site's eye-catching images, clean lines, and subtle yet stylish scrolling effects all blend nicely, creating a polished visual package.
What makes the website stand out: JewelHomesLV.com's Interactive Floor Plans section provides a detailed, informative look at the variety of floorplans they offer.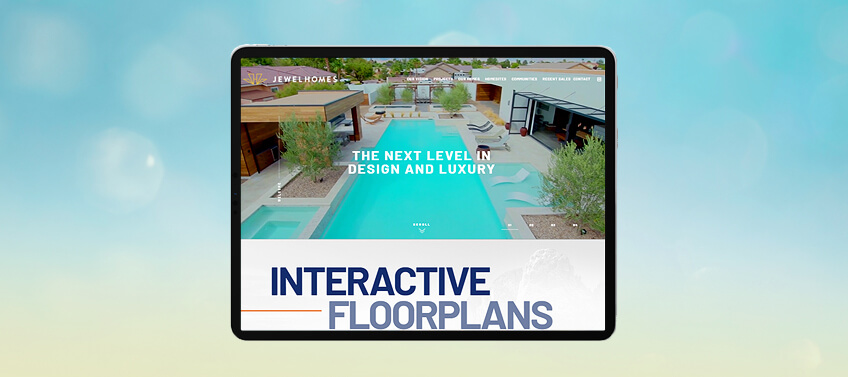 Tessa Perry
Bonita Springs, FL
TessaPerryRealtor.com welcomes visitors to the sun-kissed beaches and picturesque communities of Southwest Florida with vibrant images of scenic shorelines, majestic fairways, and bright blue skies.
The website's elegant black and coral pink color scheme is a brilliant choice, as it complements the gorgeous images nicely as you scroll through the different sections on the main page.
What makes the website stand out: TessaPerryRealtor.com captures the laidback tropical vibe perfectly, giving visitors a sneak peek at the lifestyle, the scenic environment, and incredible real estate options available.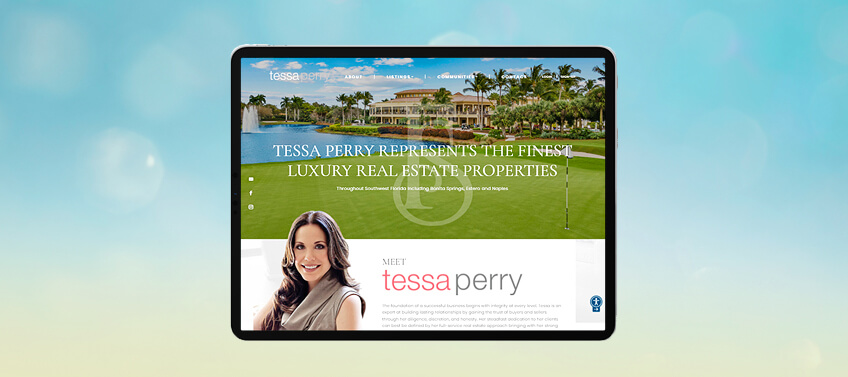 Armstrong & Associates
San Diego, CA
Specializing in sought-after communities in San Diego, Los Angeles, and the Coachella Valley, Armstrong & Associates is a team of Realtors known for providing million-dollar service at all price points.
As one of the top real estate teams in the region, Armstrong & Associates' website lets you know that you can rely on the team's experience and extensive knowledge of the market to get you closer to your real estate goals. The website's classic black and white palette, dynamic mouseover effects, and polished layout all work together to deliver that message.
What makes the website stand out: ArmstrongEstates.com has a nice balance between professional and playful – even the team's profile photos display their wacky expressions after you move your cursor over to each member!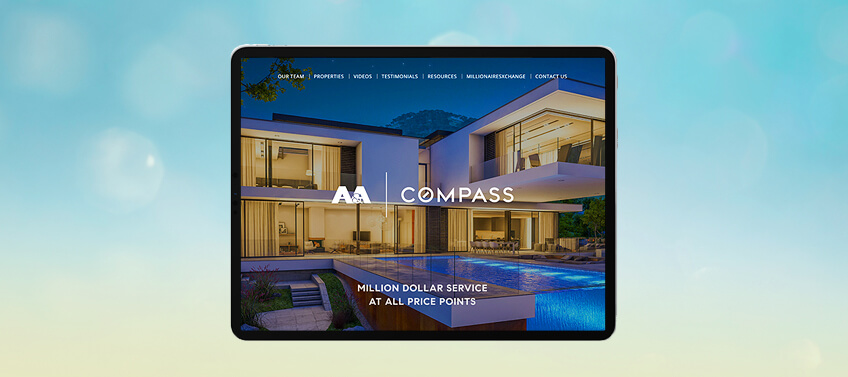 Alexa Alvarez
Stuart, FL
SimplyAlexa.com showcases Alexa Alvarez's expertise in the Florida real estate market, where she has helped countless clients navigate the buying, selling, negotiating, and marketing processes.
The site's refreshing coastal color scheme, combined with classic design elements, eye-catching full-width images, and snappy hover effects makes the browsing experience a breeze, introducing visitors to some of the most desirable communities in Florida.
What makes the website stand out: SimplyAlexa.com is a fantastic example of how to capture the essence of the relaxing Florida luxury lifestyle, and translate it into an elegant design.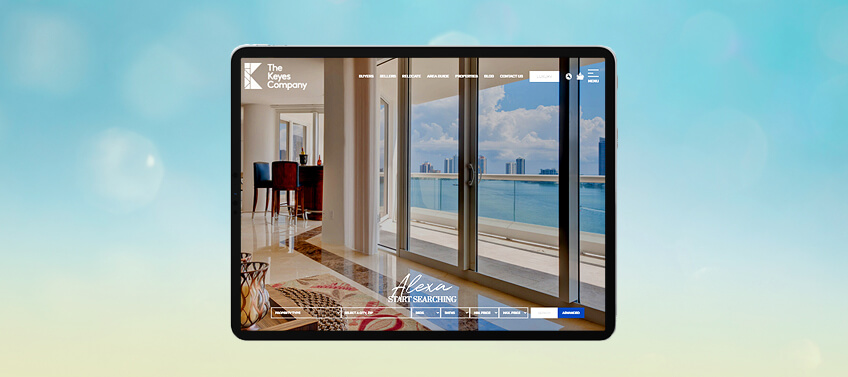 Lambert Group
San Juan Capistrano, CA
As one of South Orange County's premier real estate teams, the Lambert Group has developed a stellar reputation in the industry for their extensive market knowledge, exceptional negotiation skills, and unparalleled customer service.
Their website, LambertGroupHomes.com, features a streamlined layout that does a superb job of framing the different sections, which includes featured listings, client testimonials, and an interactive map of the communities they specialize in.
What makes the website stand out: The site maintains its bold and stylish look throughout, from its clean lines, strategic placement of images and design elements, and smooth animations and transition effects.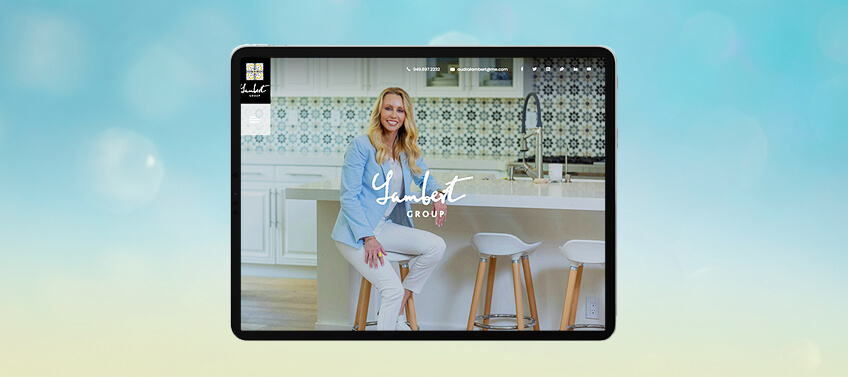 Innovative Realty
Addison, TX
As their name implies, Innovative Realty takes pride in their ability to harness the most advanced, cutting-edge technology available to give clients an advantage in any real estate transaction. This is reflected perfectly on their website, IRealtyAgents.com, which treats visitors to a seamless, no-frills browsing experience.
The site makes use of a dynamic Mondrian-style layout, enhanced by a bold red and gray palette, well-placed elements, and dynamic transitions.
What makes the website stand out: The site's easily navigable design and an array of real estate features are perfectly combined, which gives it a nice flow.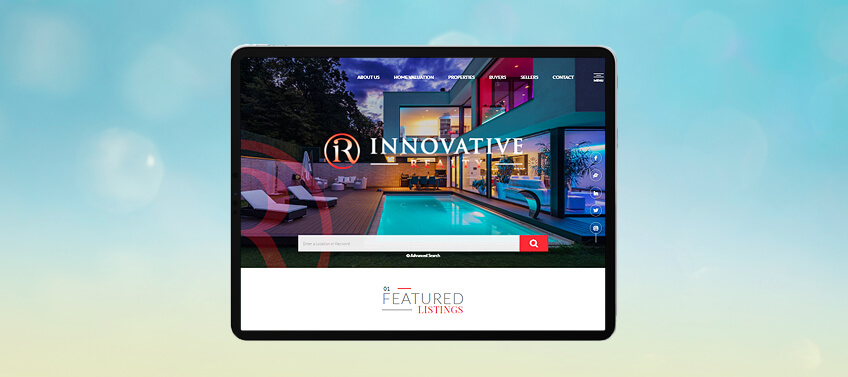 Let's recap!
It's easy to see why these sites are this month's crème de la crème, earning them a spot in Agent Image's impressive portfolio of real estate websites. Here's a quick recap of why these websites stood out from the rest:
IvanEstrada.com – Strong, consistent design applied throughout all sections.

ValerieFitzgerald.com – Relaxed, laid-back vibe combined with a touch of sophistication.

SeanCaddell.com – Sleek and sophisticated design consisting of strategically placed site elements.

CommonRE.com – Terrific use of videos, colors, and layout to deliver a strong message.

JewelHomesLV.com – In-depth look at the different custom floorplans through the site's Interactive Floorplans section.

TessaPerryRealtor.com – Captures the feel of the lifestyle and the scenic environment offered by Southwest Florida communities.

ArmstrongEstates.com – Nice balance between professional and playful design elements.

SimplyAlexa.com – Does an excellent job of capturing the essence of the relaxing Florida luxury lifestyle.

LambertGroupHomes.com – Maintains a bold and stylish look throughout its different sections.

IRealtyAgents.com – Easy and navigable design enhanced by the site's array of real estate features.
A well-designed and intuitive website is an integral part of any agent's brand image. At Agent Image, our team of designers and developers are always on the lookout for the latest trends that can help our clients elevate their brand and online presence to greater heights.
Create a stunning real estate website by working with Agent Image today! Get in touch with us for a free consultation, or give us a call at 800.979.5799.
Did you enjoy reading this article?
Sign up for more updates with our Agent Intelligence Newsletter!
We are committed to protecting your privacy.
Real Estate Websites for Agents
Learn which package works best for you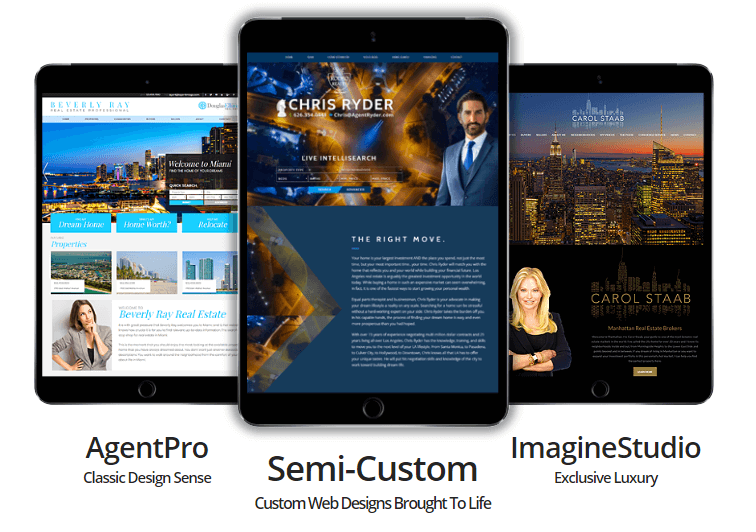 Learn More