14 Tips to Rock Your Business Page with the New Facebook Timeline
Facebook has evolved yet again. Are you ready?
The recent, non-optional switch to timeline means big changes for your business fan page. Whether we like this change or not, this is an opportunity to showcase your company on the most popular social platform ever. So if you haven't made the switch yet or are still figuring things out, here are some tips to help you transition smoothly to Timeline.
Brand to your heart's content. The new cover photo could very well be the the new social media billboard, so come up with the best image that showcases what you do.
Create different timeline covers so you can alternate between them every few weeks. Your cover photo is the first thing customers will see on your Timeline so it should be dynamic and visually inspiring to let more fans connect with you.
Aside from making sure that you have legal copyrights to all images, follow the guidelines on what can and can't be displayed on your cover photo.

Don'ts are

:

Price or purchase information, such as "40% off" or "Download it at our website"
Contact information, such as web address, email, mailing address or other information intended for your Page's About section
References to user interface elements, such as Like or Share, or any other Facebook site features
Calls to action, such as "Get it now" or "Tell your friends"
Basically the cover image is provided to inspire and connect with your fans. It is not meant for blatant self promotion or hard sales.

Take note of the required image sizes:

Profile picture: 180 x 180
Cover photo: 851 x 315
Thumbnail image for apps: 111 x 74
Images within wall posts: 404 x 404.
Milestone images: 843 x 403
Highlighted images: 843 x 403

Position your campaign by highlighting or pinning it on top of your Timeline. To pin a campaign post at the top right of your posts, select "pin to top," then click to edit a specific post. Pinned posts will stay on top of your timeline for up to 7 days.
Rotate which posts every few days to keep it fresh for visitors who keep coming back to your timeline.
Accompany your wall posts with visually appealing images to grab attention.
Use simple, conversational language on your wall posts and status updates.
Showcase your company milestones. When someone visits your page, they can scroll easily through the high points of your business. You can set milestones for your business for current and past dates.
Got an awesome blog post, photo or a limited offer exclusive? Promote your best stories and set that post as a highlight. Your post and its accompanying image will take up both sides of the page for more visual impact.
Apps are the new tabs. You can no longer set a default landing tab so make good use of the cover image instead and the 3 main apps below that.

Use the allowed 14 custom apps on your timeline.
Select 3 custom apps to be displayed under your cover image.
Create a custom thumbnail for your app.

Use the apps for call to actions and to engage your fans. Since each app has its own unique URL, you can still drive traffic to whichever tab you wish.
Encourage your fans to send you a private message.
Use the Interest Lists feature. Encourage your fans to add you to an Interest List and suggest to them which topic is best. For example, "New York Luxury Homes" or "Lake Houses".
The new Facebook timeline has launched on all business pages last March 30, 2012. If you have an Agent Image website and haven't made the switch yet or have no idea how to showcase your company effectively, email [email protected] for our Facebook Timeline service.
Did you enjoy reading this article?
Sign up for more updates with our Agent Intelligence Newsletter!
We are committed to protecting your privacy.
Real Estate Websites for Agents
Learn which package works best for you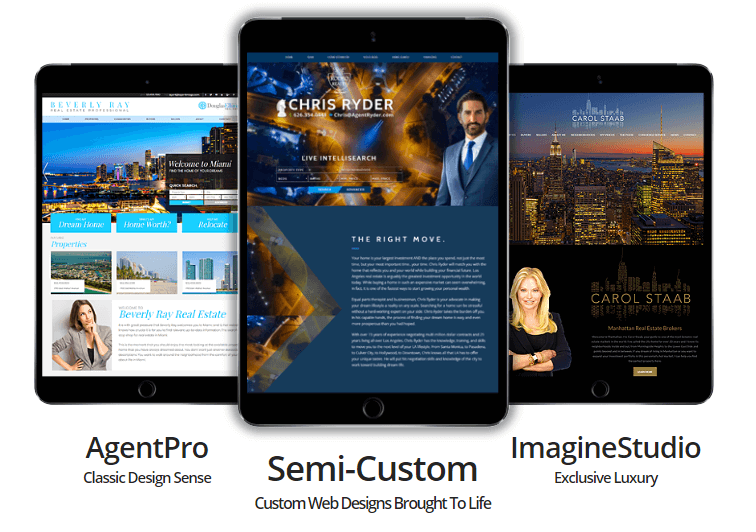 Learn More