2018 Website Design Trends
Every turn of the year is an exciting opportunity to get a new look for your website. Everyone's in a "let's start fresh" mentality after all, so you'll definitely be in good company, keeping pace with all the changes going around.
If you're looking for the best ideas to inspire your website makeover for 2018, you've come to the right place. Agent Image has got you covered with 9 design trends that are sure to make your real estate website a hit this year. Take a look!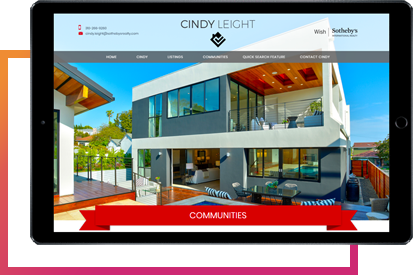 Bold Colors
Pack a punch by using bright and attention grabbing hues on your website backgrounds and call-to-action buttons. Vibrant colors are a surefire way of keeping your online image memorable.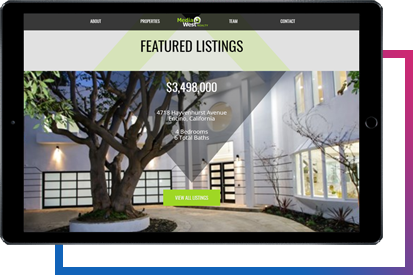 Large Listing Photos
To sell real estate, you must truly sell the lifestyle. There is no better way to do this than to confidently present your listing photos in large scale. Wow your visitors and let the photos do the talking.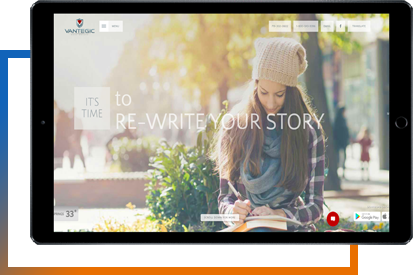 Vivid Gradients
Add some depth and dimension to your website design by using a two-toned color scheme. This allows your site to truly stand out from all the other flat template designs out there.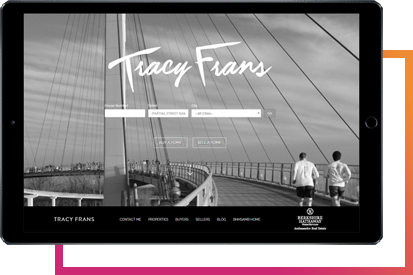 Personalized Typography
Put your design in your own hands, literally! A personalized touch with handwritten fonts signifies and eye for custom details and a one-of-a-kind look you won't find anywhere else.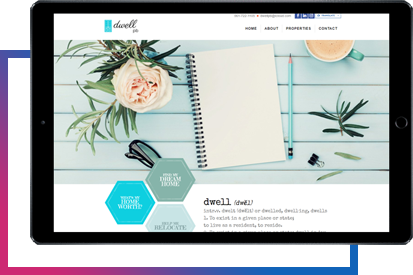 Overlapping Elements
Break away from the mold by using arrangements that grab the attention of users. A little shift in the position of text and photos can turn something ordinary into a focal point worthy of a second look.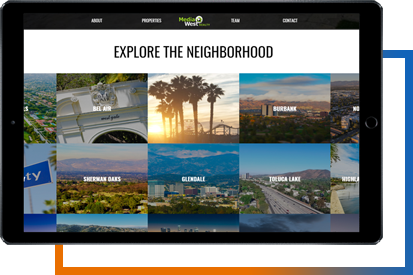 Grid Layouts
Neatly arranging photos in grid format to help users explore photo galleries, listing showcases and agent rosters. Not only do these look impressive on a computer, they look great on mobile devices, too.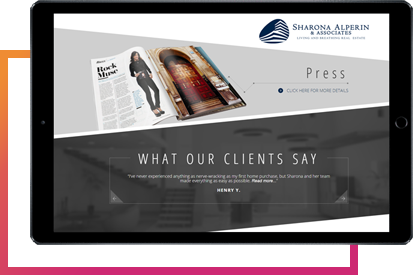 Textures and Patterns
Express the sense of style of your area in a visual way. It could be as simple as using lines and dots, or as bold as waves and nature patterns, but it's one sure way to add subtle flair to your design.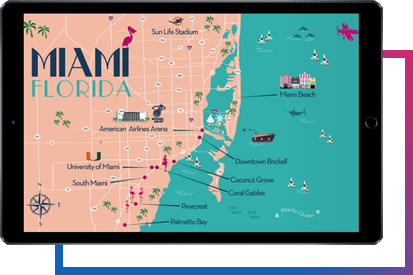 Micro Animation
Keep things interactive with moving elements that point users to key highlights on your website. Simple movements can make a world of difference, such as load-in animation or fancy hover effects.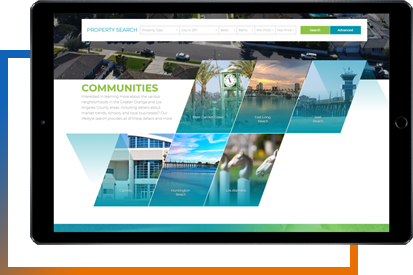 Experimental Layouts
Go off the beaten path and maximize the potential of your custom design by doing something creative and inspiring. Your website is a flexible canvas and the perfect venue to showcase unique patterns and accents.
All sorts of creative ideas must be swimming in your head by now. Don't forget though: we're only scratching the surface with this feature. The great thing about the design industry is that it's always exciting and dynamic. There's never any shortage of new ideas – no pause, no slowdown!
If you want to keep pace with all the latest design trend developments, be sure to talk to our website design experts here at Agent Image. We're all eager to hear your ideas, as well as give you all the best advice and insights to help you create your a work of art that will take your real estate business to the next level.
Did you enjoy reading this article?
Sign up for more updates with our Agent Intelligence Newsletter!
We are committed to protecting your privacy.
Real Estate Websites for Agents
Learn which package works best for you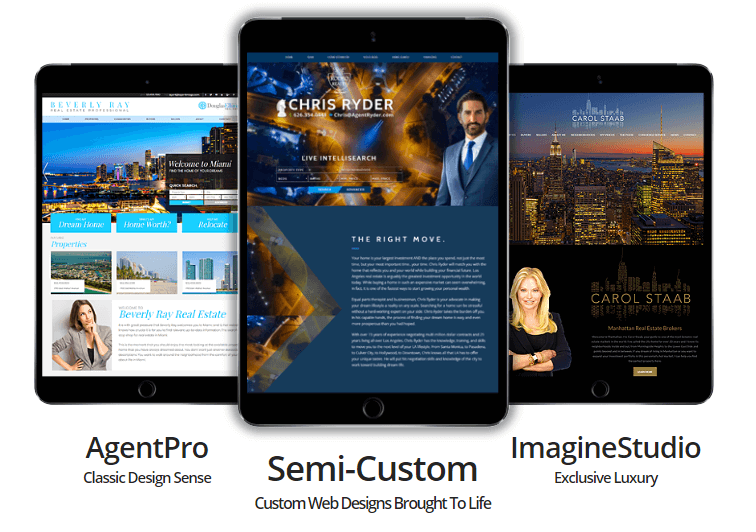 Learn More