2022 Real Estate Website Design Trends Forecast from the Agent Image Tech Gurus
The new year is the perfect time for agents to revamp their website and recalibrate their marketing strategies. With how competitive the digital landscape is, the same old tricks simply won't do.
To help sharpen your edge against the competition, we asked Agent Image's marketing gurus to highlight the trends that will shape the year ahead.
Some things never change
Trends come and go, but good fundamentals are timeless. That's why Agent Image's Chief Leadership Officer, Luigi Amante, believes that both design themes and website flow should be consistent with your mission, vision, and core values. After all, your website is simply an extension of who you are and what you're all about.
Design of the future
A website is only as good as its design. Now that 93% of people use websites as a resource when looking for homes, it's essential that yours is informative, intuitive, and interactive. Luckily, our experts have insightful tips to help make this happen.
Minimalism
In a world that's becoming ever more complicated, simplicity is a respite. It's no wonder, then, that minimalism has grown increasingly popular in web design. Abundant white space, clean layouts, nested navigation tools, and austere color palettes create a focused browsing experience that's straightforward but stylish.
Speed
The world wide web is a jungle — and if you're not fast, you're food. After Google made loading speed a factor in website rankings, having a snappy site has never been more important. When speed wins the game, your mantra should always be "optimize, optimize, optimize." As our design team insists, there's a way to make websites aesthetically pleasing without sacrificing speed.
Parallax Effect
While the parallax effect adds a lot of flair to a website, it's underpinned by a fairly simple concept: the background moves slightly slower than the foreground, creating a greater sense of depth, dynamism, and immersion. These qualities make the act of browsing an otherwise 2D website a more tactile and engaging experience — a must if you want to make a good first impression on visitors.
Horizontal scrolling
Vertical scrolling is used by 99% of all real estate websites. However, our team has received an increasing number of project briefs that call for horizontal scrolling instead. Aside from making a site more memorable, it's also ideal if you want to display offerings by category (e.g. features listings and highlighted communities) or if you want to create more room for secondary content (e.g. still photos of a particular listing).
Neumorphism
There's something to be said about the sophisticated look of flat design, the defining aesthetic of the past decade. Truth be told, though, its two-dimensional look can leave you feeling a bit cold. Enter neumorphism, a style that marries the realism of skeuomorphic design with the sophistication of flat design. The result? 3D-looking buttons and navigation tools that leap off the page and catch browsers' eyes.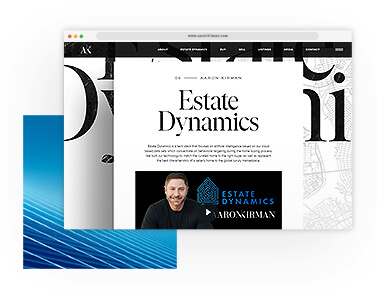 Hand-drawn elements
Technology is immensely helpful, though it can be quite intimidating at first blush. More so today when people are expected to browse, view, and even buy homes online. To make this experience more approachable, many websites use hand-drawn assets that evoke friendliness, simplicity, and a personal touch.
Tech at the forefront
While a great website is the cornerstone of a successful real estate business, there are many other tools that you can use to create more leads and close more deals. These include:
The Metaverse
Both Luigi and Victor Arredondo, our Vice President for Growth, agree: the Metaverse will soon be the hottest piece of real estate in marketingland. And why not? Creating a fully-realized digital world where you can do a virtual tour of a house then take a walk around the neighborhood is the very definition of a game-changer. While you're at it, why not enable people to submit documents and settle payments in this "second world," too?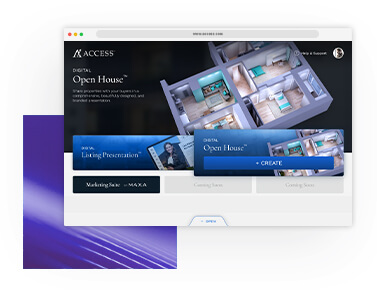 Custom community maps
Interactive maps have been around for years, so why not kick them up a notch? Quite a few of our clients are asking for custom community maps that show available listings as well as notable attractions that make a neighborhood worth calling home. In effect, they serve as both location and travel guides.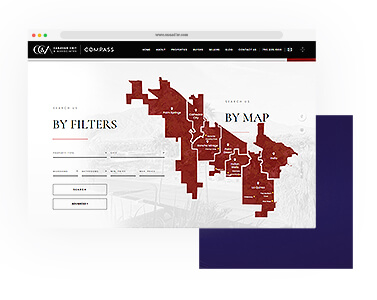 Engagement automation
The secret weapon of the best realtors? It's the follow-up. However, many agents are less than diligent when it comes to this aspect of lead generation — and can you blame them when it's so time-consuming? Thankfully, there are now customer relationship management (CRM) tools that can automate follow-ups via SMS or email so you can focus on delivering top-notch service to clients. As long as people give their details via your website's contact page or newsletter signup form, this handy helper will take care of the rest.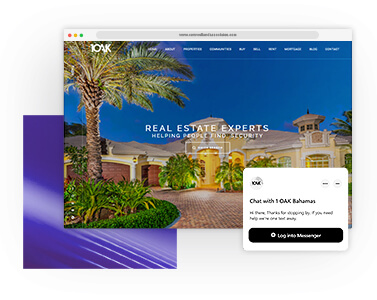 Mobile-first quizzes
In digital marketing, personalization is the name of the game. By launching quizzes from your website, you can get a better read on what a prospective client truly wants and can tailor your services accordingly. As a bonus, it's an opportunity to add their contact details into your lead database, which you can then tap for future marketing campaigns.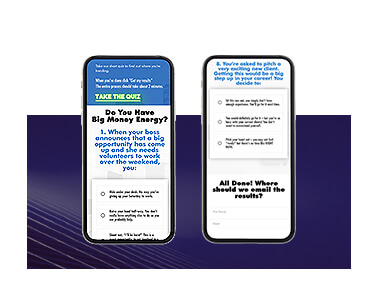 Accessibility
Inclusivity is no longer a nice-to-have — it is now a cornerstone of good business practice. That's why your website developer should be familiar with the Americans With Disabilities Act (ADA) and can implement accessibility features like text size modification and image contrast controls, among others.
There's no crystal ball that you can peer into to see what lies ahead. But as the saying goes, the best way to predict the future is to make it.
Agent Image has access to the tools, team, and talent needed to help you create a future-proof business. If you'd like to learn more about our digital marketing solutions, call 800.979.5799 or use our contact form to set up a FREE consultation.
Did you enjoy reading this article?
Sign up for more updates with our Agent Intelligence Newsletter!
We are committed to protecting your privacy.
Real Estate Websites for Agents
Learn which package works best for you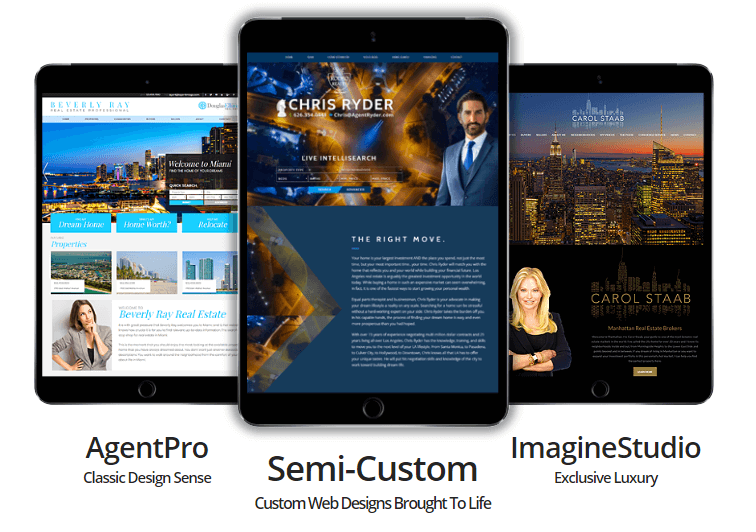 Learn More