30 Real Estate Terms Every Agent Should Know
Excellent communication skills are essential for real estate agents. A large part of this comes from having a keen understanding of basic real estate terminology and concepts. Real estate jargon can be bewildering to many buyers, after all.
As a real estate agent, you likely spend most of your time addressing real estate-related questions from prospective buyers and sellers. After all, the job is all about guiding clients through a complex process that revolves around what is likely the largest purchase of their lives.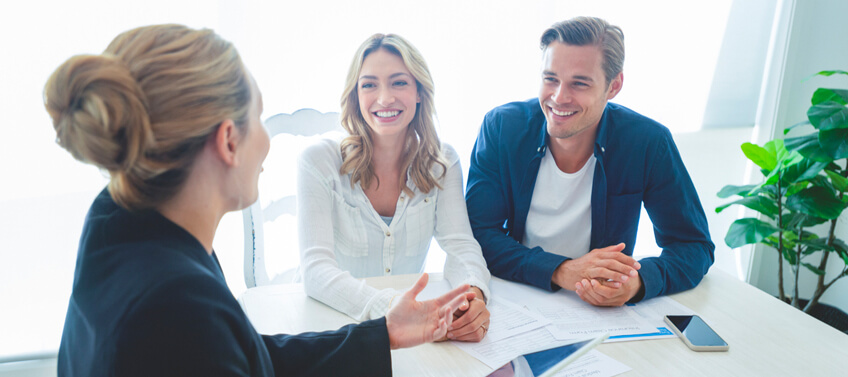 Even if you're already familiar with most of the real estate terms, brushing up on some of the basics is useful every now and then, and is a great way to level up your skills and knowledge. To help you out, we've prepared a list of 30 important real estate terms to know:
Mortgage lenders and mortgage brokers
Mortgage lender

A mortgage lender is a lending institution that underwrites home loans. Lenders have specific guidelines about creditworthiness and set the terms, interest rate, and repayment schedule.

Mortgage broker

A mortgage broker is an intermediary that collects your mortgage application and documentation, and can boost your chances of approval chances.

One common factor that mortgage brokers consider is credit score. The Fair Credit Reporting Act was enacted to promote the accuracy, fairness, and privacy of a person's credit report. Despite this, at least a quarter of people have errors in their credit reports. Mortgage brokers can explain how to correct these errors.

These licensed professionals shop multiple lenders to help you find the best interest rate and deal.
Each of the following are types of lenders who offer mortgages. They are usually mortgage lenders, but can also be part of a mortgage broker's offerings. Be aware that the Equal Credit Opportunity Act forbids discrimination in a credit transaction on the basis of race, color, religion, nation of origin, sex, marital status, or age (providing for the capacity to enter into a contract); use of a public assistance program or the applicant's previous good-faith exercise of any right under the Consumer Credit Protection Act.
Mortgage Bankers

Most lenders are mortgage bankers and can be a retail or direct lender and can be online or at a credit union.

They borrow money from a warehouse lender and after closing the mortgage is sold to Fannie Mae, Freddie Mac, or private investors.

Retail lenders

These lenders provide mortgages directly to home buyers. They are generally banks, credit unions, and mortgage bankers. Retail lenders usually offer other products like checking accounts.

Requirements tend to be stringent and you may have to apply for several to get the best deal.

Direct lenders

A direct lender originate loans either from their own funds or by borrowing from someone else. Requirements are more flexible and they tend to be online or have limited branch locations

Portfolio lenders

Portfolios lenders are private lenders who use their own money to fund a mortgage loan. They set their own requirements and thus may be the ideal source for an investment property loan or a jumbo loan.

Wholesale lenders

These are usually banks that offer loans through mortgage brokers. They do not work directly with buyers, but may originate, fund, and service loans. Most are sold after closing.

Correspondent loans

Correspondent loans are the initial lenders who then sell to sponsors (investors) like Fannie Mae or Freddie Mac. They collect a fee at closing, then when it sells.

Warehouse lenders

Warehouse lenders offer short-term loans to mortgage lenders to fund a mortgage. They are repaid as soon as the mortgage is sold to an investor.
Mortgage types
Different mortgage types have different requirements. Real estate agents should inform their home buyers that monthly mortgage payments differ based on which type of mortgage they take out.
Fixed-rate mortgage

A fixed-rate mortgage comes with an interest rate that remains the same throughout the loan's lifetime, giving the borrower more predictability and stability over their loan's duration.

It is one of the most common types of loans available and is preferred by many consumers due to its long-term reliability.

Adjustable-rate mortgage (ARM)

Adjustable-rate mortgages have an interest rate that changes periodically. A home buyer with an adjustable-rate mortgage can start with lower monthly payments compared to a fixed-rate mortgage, but the changing interest rate means that monthly payments can go up later on.

FHA loans

A Federal Housing Administration or FHA loan is a mortgage issued by a lender approved by the FHA and insured by the agency itself.

FHA loans are designed for low to moderate-income home buyers and require lower minimum down payments and credit scores compared to other conventional loans.

VA loan

A Veteran's Affairs or VA loan is a type of home loan that is only available to US military veterans and their surviving spouses. This type of loan is designed to assist veterans who are looking to purchase a property without needing a down payment or mortgage insurance.

VA loans are available through banks and mortgage companies. A percentage of VA loans are guaranteed by the federal government, allowing banks to offer more advantageous loan terms.

USDA mortgage

A USDA mortgage is a government loan that is only available in qualifying rural or suburban areas. They have more lenient requirements but do have upfront guarantee fees and annual fees.

Jumbo mortgage

Jumbo mortgages exceed the Federal Housing Financing Agency guidelines. They are used for high-end or luxury properties. The borrower must have a sterling credit score, plenty of cash reserves, a high income, a down payment of at least 10%, plus a hefty amount for closing costs.

Balloon mortgage

Common in commercial real estate, a balloon mortgage means that the borrower pays only interest payments until the end of the loan, then pays the full amount or balloon. Balloon mortgages are usually issued for five to seven years.

Bridge mortgage

A bridge loan is a short-term loan that allows property owners to purchase a new home while waiting for their current home to sell. This eliminates the need for a contingency clause.
Mortgage terms
Amortization

Amortization is the term used for the schedule of mortgage payments over a period of time. At the beginning of a mortgage, part of the monthly mortgage payment goes toward the principal and a part toward the interest rate payment. As the principal decreases, the interest decreases and more of the monthly mortgage payment goes towards the principal.

In real estate, a typical buyer's amortization schedule is one payment per month over 15 or 30 years.
Agent types
Real estate broker

A real estate broker is a real estate agent who has passed a state broker's exam and met a minimum number of transactions. They can be a buyer's agent, seller's agent, or real estate agent supervisor.

Buyer's agent

As the name implies, a buyer's agent is a real estate agent who is legally licensed to assist buyers during the home buying process. The agent represents the buyer's interests exclusively during a real estate transaction.

Some of their responsibilities include negotiating for the best possible price for a home, providing information on the neighborhood and its surrounding area, making sure the home is inspected, and performing due diligence.

REALTOR®

A REALTOR® is a licensed real estate professional who's a member of the National Association of Realtors (NAR).

The term (in all caps and followed by the registered trademark symbol) is designed to let people know that the practitioner abides by a strict Code of Ethics that protects customers, other real estate agents, and the public. Protected by federal law and owned by the NAR, the REALTOR® trademark is one of the key benefits for members, distinguishing them from other real estate licensees.

Seller's agent

A seller's real estate agent is a professional who exclusively represents a seller of a property during a real estate transaction. They assist the seller by performing certain duties such as collecting data and selling prices of comparable homes, marketing the property, and advising clients on choosing the best offer received for the property.
Listing types
A listing is a written agreement, contract, or arrangement for the marketing and selling of real property through a broker or real estate agent for a specific period. It gives an agent sole authority to handle the sale of the property in exchange for a fee or commission for their services.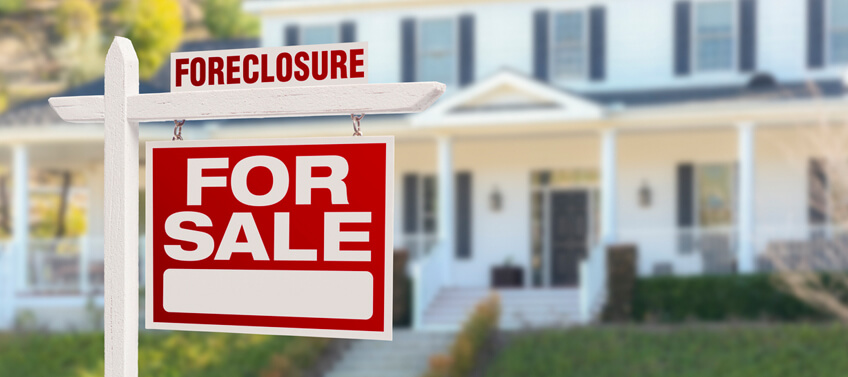 Foreclosure

Foreclosure is a legal process that happens whenever a homeowner fails to meet their mortgage agreement and is unable to make a mortgage payment, usually for a period exceeding 90 days. In a foreclosure, the owner forfeits all of their rights to the property.

Should the owner fail to pay off any outstanding debts on the property or sell it through a short sale, the home will enter a foreclosure auction. If it's still not sold during the auction, the lender will then have control over the property.

Probate sale

Probate sales occur whenever a homeowner passes away without writing a will or leaving the property to someone else. The probate court will authorize an estate attorney to get the services of a real estate agent, who will then be tasked with selling the property.

Compared to a conventional sale, probate sales are usually more complicated and can take more time to complete.

Short sale

A short sale happens whenever a property is sold for less than what is owed on its mortgage. In a short sale, the seller pays for the difference in what is owed to sell the home. These are often used as an alternate option by homeowners and banks to avoid foreclosure.

Trust sale

Homes sold by a trustee and not a private party are known as a trust sale. This often occurs because the original homeowner has passed away and has assigned their assets into a living trust. Trustees who have never occupied the property for sale are not required to offer the same disclosures as sellers in a conventional sale.
Real Estate Terms
Fair market value (FMV)

One of the key real estate terms and definitions all agents should be familiar with is fair market value, which is an accurate representation of a property's value or worth.

Simply put, it is the price a property would be able to sell for on the open market, under the condition that the buyer and seller are both well-informed regarding the property, are acting in their best interests, and are not pressured for whatever reason to complete the transaction.

Internet Data Exchange (IDX)

Internet Data Exchange (IDX) is a set of licenses, regulations, and technologies that allow realtors to access MLS listings, use the listings on their websites, and display the information publicly.

"Broker Reciprocity," a term used interchangeably with IDX, is a rule that gives collective permission to display listings from the MLS. Brokers who opt into IDX grant other participants the right to display their listings, while also receiving the right to display listings from other participants. IDX is designed to help agents promote and market listings, attract more leads, and close more sales.

Multiple Listing Service (MLS)

The Multiple Listing Service or MLS is a collection of over 700 regional databases populated by listings. Each database contains its own set of listings that agents can get access to by paying dues.

Member agents are allowed to share listings across different regions without needing to pay dues for each one. The MLS is widely considered the most comprehensive service for listings available today.

Equity

The part of the property officially owned by an individual is known as home equity. While a person does have ownership of a property he or she has purchased, the mortgage lender has interest in the property up until it's completely paid off. The longer a property owner has been paying their mortgage loan, the larger their home equity line will be.

Escrow

Escrow is a step in the home buying or selling process which happens when a neutral third party holds something of value (often the buyer's earnest money check) during a real estate transaction. Once the real estate transaction is completed during the closing period, the third party will then release the funds held during escrow.

This period also requires due diligence on both the buyer and seller. For example, an inspection will be commissioned to ensure there are no serious flaws with the property. Likewise, its assessed value will be verified by lenders before they release the home loan.
Legal process
Property deed and title

Deed and title are two terms that are often used interchangeably. But while they're closely related, there's a difference between the two. The title is a concept and not a physical document. It represents legal ownership of the home and all of the rights that are transferred from seller to buyer. There is no legal document called a title.

The deed, on the other hand, is a physical, legal document that conveys the title to the new owner after a home is sold. It includes a description of the property and identifies the grantee (buyer) and grantor (seller) of a specific transaction.
Insurance
Private mortgage insurance

Private mortgage insurance (PMI) is often required if the home buyer makes a down payment of less than 20% of the home's value. Buyers will pay PMI until their equity in the home reaches 20%.

Title insurance

Title insurance covers third-party claims on the property that did not show up in the title search.
Buyer Responsibilities
Pre-approval

A homebuyer who is pre-approved means a lender has verified their information, checked their credit, and has approved them for a specific loan amount for up to 90 days. The process requires buyers to fill out an application in order to allow a lender to examine their current financial situation, including their credit worthiness, debt-to-income ratio, and ability to repay.

Pre-qualification

Pre-qualification is the first step to getting pre-approved for a loan. It is meant to give a homebuyer an idea of how much of a loan they'll be able to qualify for. The pre-qualification process is based on data submitted by a consumer, whereas the pre-approval process uses only verified consumer data such as credit checks, for example.
Seller Responsibilities
Seller disclosure

A seller disclosure is a document issued by a home seller to a buyer. It outlines any existing issues with the real estate property and other important details buyers need to know about regarding the home. It typically includes repairs performed on the home, details on defective systems or appliances, and history of leaks and other environment-related issues.
Home Buying Steps
Once you have found the perfect new home, there are a number of steps that must be taken before you can call it your own.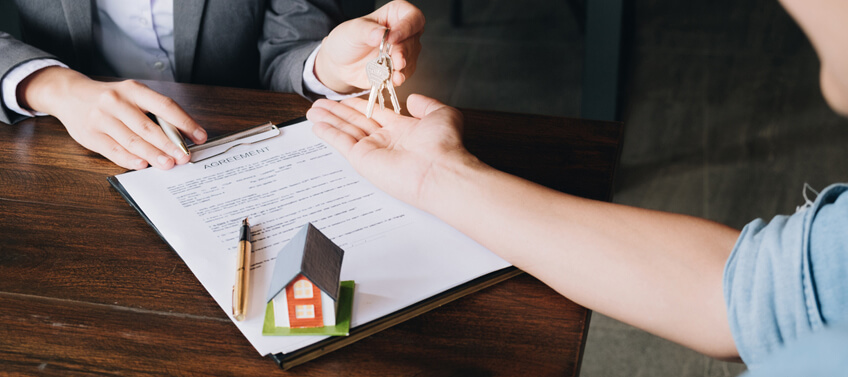 Offer

In the real estate business, homebuyers need to make an offer on a property they want to purchase. An offer can be for the home's full list price, or what the buyer and their agent consider a fair market value for the home.

Buyer's agents are in charge of putting the formal offer in writing before submitting it to the seller's agent. In case the seller opts not to make a counter offer, he or she can approve the offer immediately, which turns it into a purchase contract.

Buyers can offer an earnest money deposit which signifies their intent to buy the house. Generally, if the buyer reneges on the purchase, the seller keeps the money.

Home inspection

A home inspection is a non-invasive examination of a home's condition and is often performed in connection with the sale of that home. They are normally done by a professional home inspector who has proper training and certifications to handle the inspection.

After the inspection, the inspector provides the client with a written report of the findings, which the client can use to make informed decisions regarding their pending purchase of the property.

Title search

A title search is an examination of public records that show a home's history, including previous purchases, sales, real property tax, and other types of liens. A title examiner conducts the search to determine who is listed as the property's record owner.

This information, along with any issues or liens recorded against the property, will be included in the preliminary report, which parties will review before the close of escrow.

Appraisal

A real estate appraisal is a process designed to develop an accurate opinion of value for real property. In a real estate transaction, an appraisal performed by a third party is often required by a lender to ensure that the amount being requested for the loan reflects the property's fair market value.

In situations wherein a home's appraised value is less than what the buyer offered, the lender can request the buyer to cover the difference.

Closing

Closing is the final step in the home buying and selling process and is one of the most important real estate terms to know. The closing date is agreed upon by the buyer and seller during the negotiation phase and is typically set weeks after the offer is accepted.

At closing, ownership of the property is officially transferred from seller to buyer and all necessary payments are made, after which the buyer can then move in or start renovating the property.

Closing costs

Expenses incurred by home buyers and sellers to finalize a real estate transaction are known as closing costs. These may include appraisal fees, taxes, loan origination fees, credit report fees, title insurance, and so on.

In most situations, the buyer usually pays from 2% to 5% of the home's purchase price, although closing costs can be paid by either the buyer or the seller.

Down payment

The down payment is the amount paid by the homebuyer during the closing period. Most home loans require a 20% down payment, while several conforming loans only require a down payment of 5%.

There are also loans offered by the Federal Housing Administration (FHA) that accept a 3.5% down payment. If you served in the military, you may also qualify for a VA Loan that requires zero down payment, meaning you can borrow the entire mortgage amount.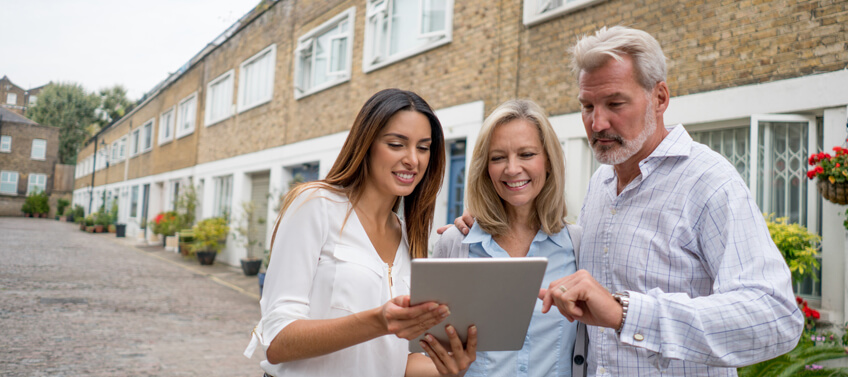 After the Sale
Property Taxes

These taxes are calculated by the local government (usually the county) and is based on the value of the property. For most mortgages, the property tax is rolled into the P and I (principal and interest) and is paid as part of the mortgage payment. The mortgage company then makes the annual or bi-annual payment on behalf of the property owner.
These are just some of the many terms we need to be familiar with as real estate professionals. Again, great communication skills are one of the keys to success in the real estate business. We can help highlight your expertise through a powerful real estate agent website!
Find out more about our real estate marketing solutions or talk to one of our experts at Agent Image today!
Did you enjoy reading this article?
Sign up for more updates with our Agent Intelligence Newsletter!
We are committed to protecting your privacy.
Real Estate Websites for Agents
Learn which package works best for you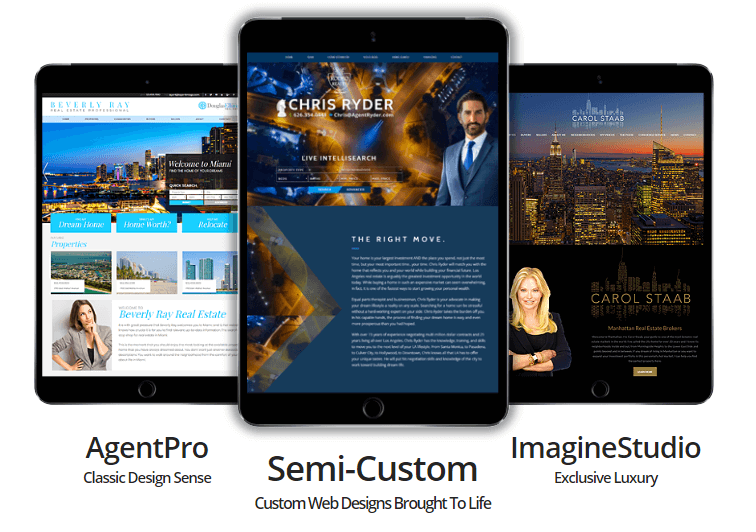 Learn More