6 Mistakes to Avoid When Starting a Real Estate Career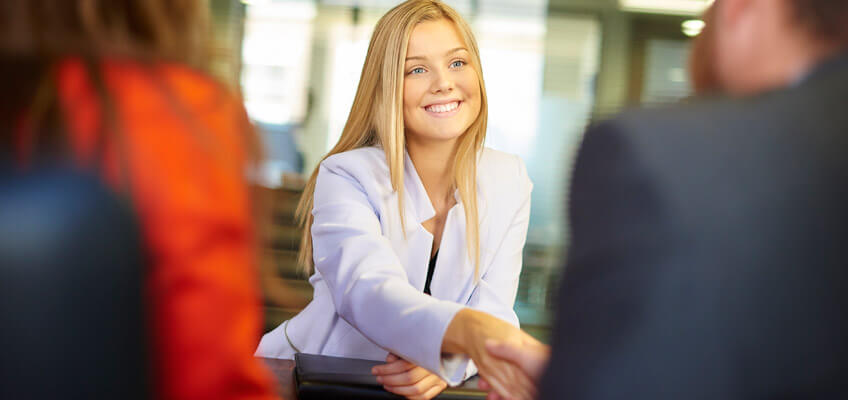 Last Updated: June 2, 2022
Starting out as a real estate agent takes training, nerve, and some financial reserves. Before you can even sell real estate, you have to present yourself as a real estate expert in your chosen area and its housing market. According to the National Association of REALTORS (NAR), 87% of buyers and 89% of sellers used the services of a real estate agent in their housing transactions.
As you are taking the first steps on your journey as a real estate agent, you are bound to stumble. Avoid tarnishing your reputation by knowing the most common beginner mistakes in real estate.
Licensing
The first and most important task you must complete in your career as a new agent is to earn your real estate license, which paves the way to selling real estate. Working in a real estate office is a great place to get pre-licensing experience.
Formal training and cost
Depending on your state's licensing requirements, you will need to complete between 40 and 150 hours of training and earn a passing grade on the licensing exam. You will also need to submit your real estate agent application, be fingerprinted, and have a background check. Expect to spend between $500 and $1200 to earn your license. For exact numbers, check with your state real estate licensing bureau.
Some states allow you to take online courses.
Start networking at real estate agent classes!
Once you have your real estate license, you will spend some time with a real estate brokerage under the supervision of a broker. Time requirements vary.
Agents Rushing in
You might think that all you need to do is sell homes, but you could be spending money and time while not gaining anything in return. A successful agent learns very quickly to delegate because maintaining a web presence, being your own boss, marketing, continuing education, following the sales process, and achieving financial goals can be daunting.
Before anything, sit down and make a business plan.
Business plan for real estate agents
A plan is a road map that guides you along the way. It includes future long-term and short-term goals, mission statement, company values, business strengths and weaknesses, investment strategies, marketing and branding plans, financing, backup plans, and an exit strategy. Like any road map, there may be detours. To be effective, a plan must be flexible and revisited regularly.
As a first step in starting out as an agent, you may want to decide on the specific services that you will provide and pick a specialization. Try asking yourself these questions:
Will you specialize in residential or commercial?

Will you work with first-time homebuyers?

Will you cater to investment property clients? Commercial real estate industries are different from the residential real estate industry.
Now use these answers to guide the following steps.
Vision statement (mission statement and values)
The vision statement underpins your business and can be the hardest piece to write for a new business. It should grow organically as you build the rest of your plan, so you may not write it first.
Understand your core values and craft those into a statement that reflects your approach to doing business. These lead to why the business exists and how people can benefit from your services.
We'll use The Loken Group vision statement as an example below:
Mission Statement
Our mission is to inspire a positive, lasting impact.
Values
Humble – We never forget that we owe everything to the efforts of each team member, our families, and our clients.

Grit – We persevere in our efforts no matter the obstacle with a high sense of urgency and always keeping our team and clients top of mind.

Integrity – We promise to always do the right thing for our team, our business, and our clients, resulting in mutual success.

Servant Leadership – We are passionate about giving back to the communities we serve.

Accountable – We operate with a high level of accountability, taking full ownership in delivering on our commitment to excellence.

Innovative – We pursue excellence by pushing each other to be better every day and seeing possibilities instead of limitations.

Solution-Based – We are resourceful, always seeking to discover a solution and providing options for any concerns that arise.
They then sum up their goals with this statement: We are committed to delivering a 5-star experience for each of our clients, so they always think of and recommend The Loken Group to friends and family for any real estate needs.
This lays out their road map very clearly for their real estate agents and clients.
Goals
Divide your goals into two parts. The long-term goals are the end goal for your company. The short-term goals are your steps on how to get there.
Let's say your goal is to join the Million Dollar Realtor® Producers or Multimillion-Dollar Realtor® Producers. The first generally means you have sold one million dollars worth of real estate. This could be one sale or 50 sales – it depends on your market.
Break that down into how you will get that million dollars in sales. If the average house in your area goes for $100,000, you need to sell 10 homes. Since the average real estate agent sells 12 homes a year, that goal is certainly possible. However, if you live in a real estate agent-rich location, how many homes come up in the average year — and how many can each agent realistically expect to list?
What are your plans to market your services? Hint – a great real estate website is vital!
These are only a few of the factors you need to consider to achieve your long-term goal. And if you do manage to become a Million Dollar Realtor® Producer, you'll need to revisit your goals!
SWOT Analysis
SWOT stands for Strengths, Weaknesses, Opportunities, and Threats. Brainstorm each of these. Eventually, you will see where your strengths are and devise ways how to improve on weaknesses and eliminate threats. SWOT analysis is a common business practice and there are many videos that explain how to work through the process. It should include all your staff, not just your real estate agents.
Marketing Plan
You need to brand your agency and then decide how to market your services. We have a blog on branding that may help to guide you through that process. Many community colleges offer inexpensive courses on marketing and many agents learn marketing on the job.
Marketing is a science and art form on its own and is very time-intensive. You may want to hire a professional to help you market your real estate business. After all, you want to focus on your goals of being a real estate agent and business owner.
Business plan
Now that you have addressed the biggest part of your business plans, it is time to write it down and fine-tune it. Follow these steps or look for a guide.
Write an executive summary of the company

Describe company goals and how to achieve them

Explain the market analysis of your location

Describe your employees and their qualifications

Summarize what services your business offers

Outline the intended marketing strategy
Now put the plan into action!
Expecting immediate success
Set realistic goals for yourself. A new real estate agent may expect success straight away. Statistically, it could take two months before your first real sale.
This is where understanding and careful budgeting is an extremely important step once your plan is finished. If you cannot achieve your business plan with your current finances, meticulously tweak your budget so that your goals are doable within your means.
On average, it could take two years before you start making a decent amount from your real estate business.
Coming unprepared
You've put time and money into getting your real estate license. Don't waste that by expecting sales to fall in your lap. A good real estate plan will prepare you for success.
Before you decide on a location and set up shop, make sure you:
have studied your area and its communities so that you can make recommendations and talk about available amenities

know your niche

keep updated with the property laws and the market trends in the housing industry
And remember you are in a customer service profession. That means:
answering calls and emails in a timely manner

being a guide through an unfamiliar and possibly frustrating experience

following state real estate rules and laws to the letter
If you can hire an assistant to take over your non-real estate tasks, you should consider it. A virtual assistant can be a cheaper option.
Overspending
When you are starting out in real estate, you are going to need to spend before you can turn a profit. Expect no income in the first three months, so plan accordingly and make sure you have savings set aside for the following expenses:
office supplies

organizational dues

printing of business cards and marketing tools

a Multiple Listing Service (MLS) subscription

a phone

transportation (e.g. car and gasoline)
Remember the budgeting lecture above? Here is where you start. The list above is the bare minimum and it's the most important thing to have when you're starting out. Any extra money you have should go into marketing.
Unfocused marketing
Another area where new real estate agents tend to overspend is marketing. It is very tempting to throw your budget at the newest or most hyped marketing channel that someone is selling to you. That's why having a plan is extremely important.
Marketing can be divided into free and paid. Free includes social media marketing (for the most part), handing out business cards, claiming your business pages, etc. If you know a marketing or public relations professional who works for a not-for-profit agency, ask them about free advertising venues in your location.
Paid marketing ranges from affordable to inordinately expensive. Ask anyone selling advertising for their data on target market, conversion rates, and per-response rate.
For instance, Omnicore reports that traditional methods such as cold-calling and direct mail yield a 1.7% conversion rate. That is below the 2% and 5% traditional benchmark. Consider that using search engine optimization (SEO) for your website has a conversion rate of 14.6%. Spending money to improve SEO is far more cost-effective.
Once you have a marketing campaign going, try to track where people hear about you. As your business increases, our best advice is to consider hiring a firm (that knows your location) to analyze your marketing efforts.
Not having an engaging website
According to the National Association of Realtors, 93% of real estate agents had a functioning website, but 48% of real estate firms worry that they will not be able to keep up with technology.
Unless you are a computer whiz who's willing to take time away from your real estate business, outsourcing your online marketing and especially your website development to professionals is very important. You encourage people to hire a real estate professional because they know all things real estate, so why not hire a professional who knows all things marketing?
Most people are going to find you through your website or your yard signs. In addition, digital marketing is cheaper and more effective than traditional print media as long as you:
make yourself visible in search engine results (SEO)

add digital tools and informative resources

make sure your website offers captivating content

make sure your website adheres to the current digital marketing best practices
Utilize the power of internet marketing; build your brand and engage with your audience via social media and your personal website.
If this makes you feel faint, remember that there are professionals who can handle your online marketing so you can focus on what you do best: building your contacts and creating rapport with other agents.

Digital Marketing
Many real estate agents might think that digital marketing is easy. In reality, it can be beyond your expertise or prove too complicated for a new real estate agent.
Avoid making real estate mistakes many new agents make with the guidance of real estate internet marketing experts.
Our team can help set new agents and existing agents on the right path to growing any real estate business with a FREE consultation.
New agents can be a step ahead when starting out by calling us today!
Marketing Strategies
This list is not exhaustive but it contains some extremely important real estate marketing techniques. This guide may help a new agent to sharpen their marketing plan.
Photographs – good photographs are a must. Hire a photographer. It will pay off.
Video Tours – people love video tours to get a better idea of the floor plan and the home flow. A professional videographer is very important.
Drone shots – these are great for rural properties or expansive estates
Website – most of your business will come through your website. Spend the money to make it flawless. A broken or slow website will be really frustrating. You will get more leads with a great website than with a subpar one. Leads are especially important to new agents.
Email list – use your website to collect emails and use them judiciously to send newsletters or listed homes. Remember your target audience.
Blog/vlog – a blog is a written article, while a vlog is a video article. Offering real estate tips, local events, etc. on your blogs can bring people in, especially if you use SEO-friendly keywords. A vlog is great – just make it professional! Most agents may want to hire a professional writer to make certain their blogs are effective.
Newsletters – short and sweet with tips, interesting articles, and listings. Mail or email – make it worth it to open them
Facebook – can be a very effective way to attract people for little cost. Facebook advertising can be targeted so it's cost-effective. Make short posts three to four times a week with tips and interesting tidbits. Get people to interact by asking questions or getting them to respond to your posts.
Instagram – reach a younger demographic on Instagram with great photos. Giveaways, contests, and reposting other content can build your audience.
Quora – a question forum for thousands of topics. Consider establishing yourself as an expert on Quora. Could be great for lead generation
Zillow – a must-use for real estate agents. It can draw directly from the MLS listings. Good photos are a must
Neighborhood tours – offer tours of your location to showcase why people might want to live there and make connections with potential clients.
Personalized postcards – short and sweet reminders that you are available. Send to old clients, current clients, and your email list to build new clients.
Door hangers – this can be a way to remind people in hot neighborhoods that you are available, thus boosting your lead generation
Billboards – very expensive. Save this for your million-dollar announcements or to promote your brokerage
Referrals/ thank you notes – word of mouth is so important. Ask for referrals, handwrite thank you notes for buying/selling/referring and create a positive impression.
Care packages – a small gift for buyers, such as tickets to a game, flowers, etc.
Info packages – major employers often need something to send to possible executives, professors, and other professionals. Create an info package with tourism info, maps, and marketing materials about you. Deliver them to the HR department.
Open houses – an old stand-by that sellers expect.
FAQS
What are the types of real estate agents?
Real estate agent – a person who has met all licensing requirements and passed licensing exam and now holds a real estate license that must be renewed
Realtor – A realtor is a real estate agent who is a member of the National Association of Realtors. This is a trademarked term and is actively defended by the National Association of Realtors. Avoid using this term unless you are a current member.
Real Estate Broker – a broker has a real estate license, 3,600 qualifying points, 900 hours of continuing education, and accepted application for a broker license. They can be referred to as a principal broker or managing broker if they supervise a real estate office or brokerage and all the real estate transactions. A broker may own their own brokerage.
Broker associates have the broker qualifications but do not run a real estate office or brokerage. They can supervise real estate transactions.
Listing agent – a real estate professional who lists the property and acts in the best interest of the seller.
Buyer's agent – a real estate agent who represents the buyer
Dual agent – a real estate agent who serves as both. Most states require the dual agent to advise the seller and buyer of their dual role
Transaction agent – a real estate agent who does not represent either side. Often an experienced broker
Did you enjoy reading this article?
Sign up for more updates with our Agent Intelligence Newsletter!
We are committed to protecting your privacy.
Real Estate Websites for Agents
Learn which package works best for you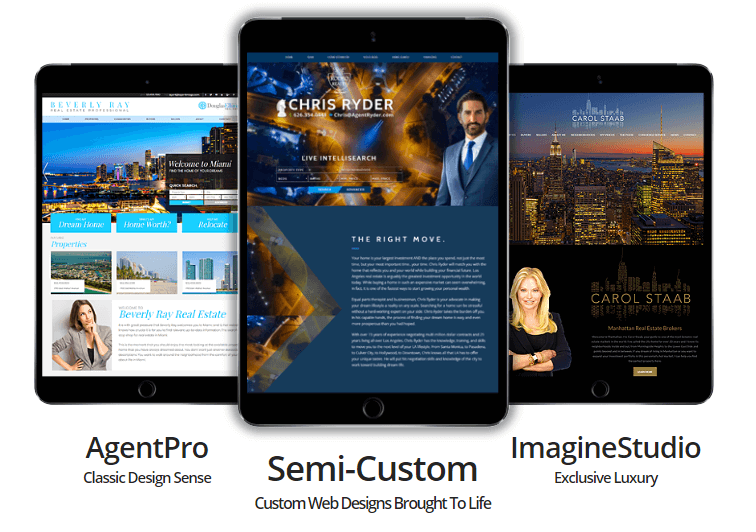 Learn More