A Look into the Luxury Real Estate Consumer
The great recession of 2008 slowed down the demand of luxury properties. However, the wealthy began to recover as early as 2009. Looking into the lifestyle and putting yourself in the shoes of wealthy real estate consumers will help you sell luxury homes better and come up with a strategy fit for their taste. Listed below are 4 new attitudes of the Luxury Real Estate Consumer.
The trend nowadays is to go better rather than bigger.

These consumers are now looking into the artistic value and quality of properties.
According to Long Island real estate developer Steven Klar, "Art is what people are willing to pay for".
In luxury real estate, this market is on the lookout for properties that are designed with artful taste that have the potential to increase in value in the future.

They don't consider themselves wealthy.

The term "very successful" is what they see themselves as.
How they view their wealth is how they compare theirs to others. They may own a mansion in Beverly Hills but might be thinking, "My friends have x no of Penthouses on West Street".

When buying, they consider profitability and value down the road.

The wealthy are mostly composed of business owners, self-employed professionals, and top corporate executives. These types of professionals have a business mind set and will have a tendency to think of returns.
They'll also look into properties that can have a higher value when it's restored or revamped.

They have the resources to always be updated with technology; therefore…

They are most likely do their research online for real estate properties, professionals, etc.
They most likely own at least a couple of mobile devices, a smartphone and a tablet so make sure you're amping up your mobile marketing efforts.
Your real estate business would have an advantage if you look into mobile app and website design since this market are typically multi-taskers on the go.
If you're a real estate professional whose primary focus is selling luxury homes, check out our high-end luxury websites so you can position your marketing efforts better.
Did you enjoy reading this article?
Sign up for more updates with our Agent Intelligence Newsletter!
We are committed to protecting your privacy.
Real Estate Websites for Agents
Learn which package works best for you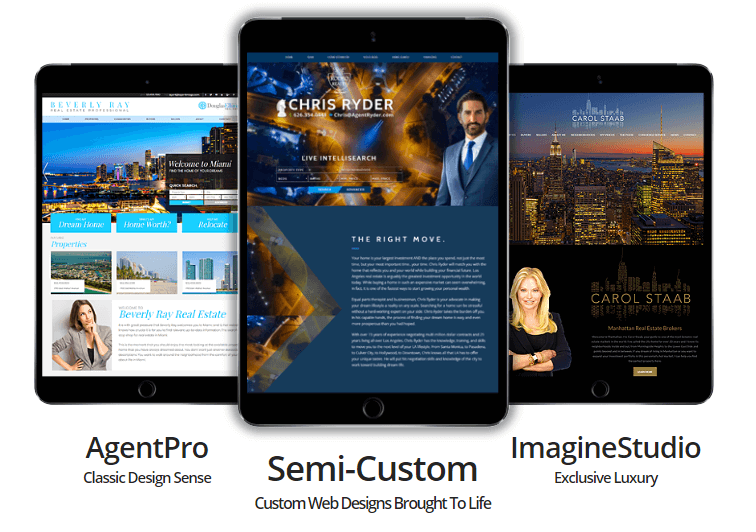 Learn More