Agent Image's Best Real Estate Websites of 2022
One year, so many amazing clients, and just as many stunning websites. We have so much to be thankful for this year, but being able to call these amazing professionals part of the Agent Image family is truly the cherry on top of our holiday cake.
So before we say goodbye to 2022, let's look back at the best real estate websites we've created this year.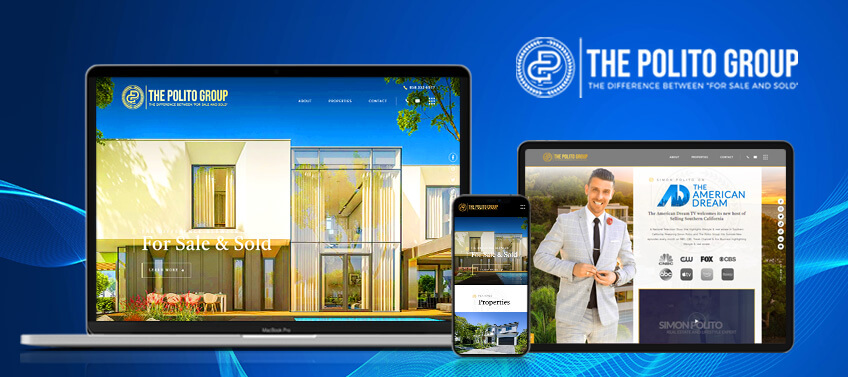 SimonPolito.com is just like its namesake agent: a smooth operator who's refined yet approachable. Sleekly designed and sporting golden touches, this site was also fine-tuned for responsiveness, winning a Best Mobile Website award from the 2022 RealTrends Website Rankings.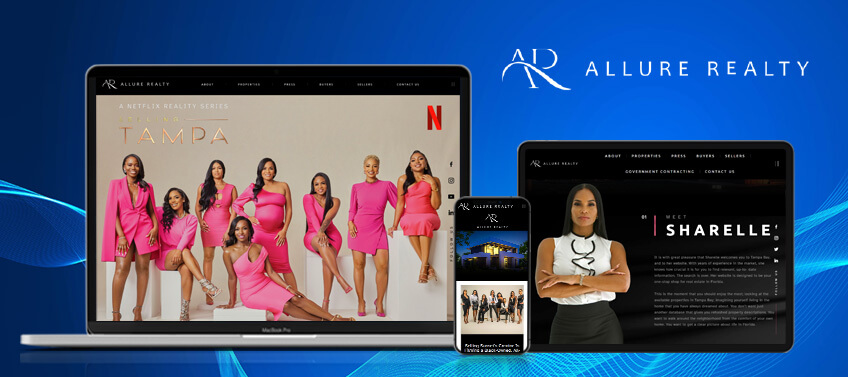 For the star of Netflix's "Selling Tampa," only a website that exudes power and femininity in equal measure will do. Unsurprisingly, this showstopping website nabbed the Platinum prize at this year's MUSE Awards.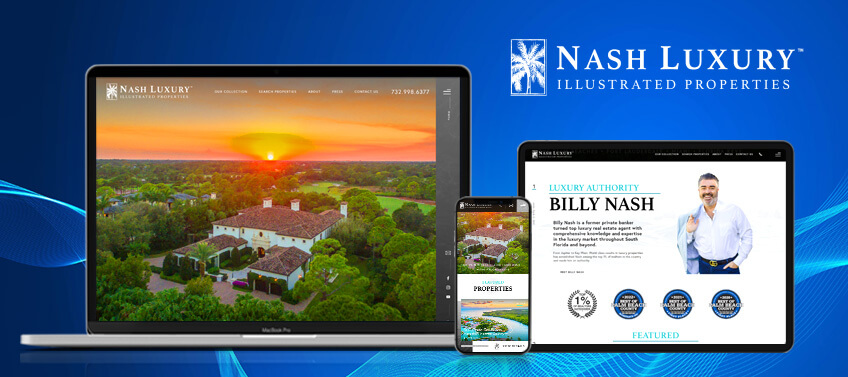 Dealing with VIP clients is second nature to Billy Nash, a former private banker. So for his website, we made sure to communicate his concierge-level service and impeccable taste. With an intuitive layout, evocative imagery, and useful features, this site more than lives up to Billy's caliber.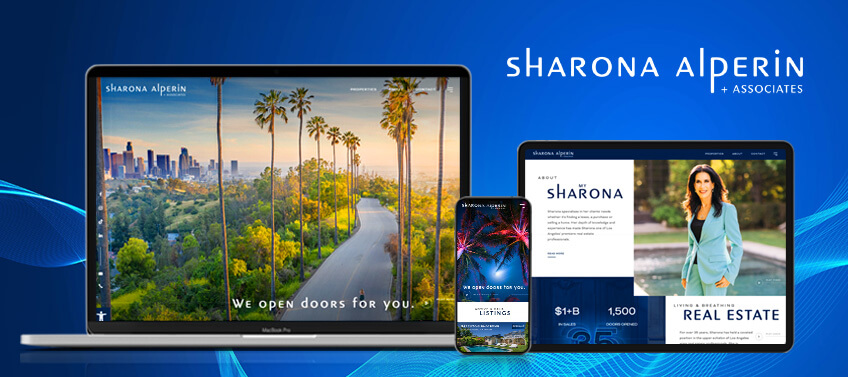 Sharona Alperin's website is a case study in how music can elevate website design. Of course, it also helps if the chosen soundtrack is "My Sharona," the iconic number one hit from The Knacks. The catchy sound doesn't overshadow the website's contemporary design and smooth navigation, however.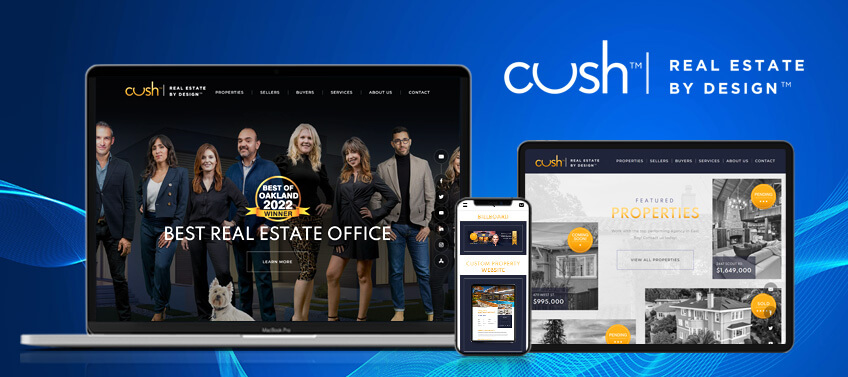 With listings arranged in a collage-like layout, CushRealEstate.com exhibits a bohemian-chic look that truly sets it apart from other real estate websites. The judges at RealTrends Rankings took notice, too, handing this site the Best Overall, Best Seller, and Best Property Detail awards.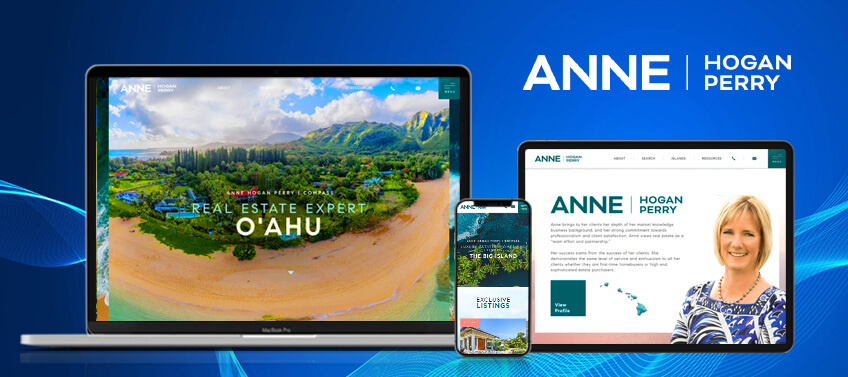 An interactive postcard — that was our vision for Anne Hogan Perry's site. It's fitting, too, as she sells beautiful multi-million dollar homes in picturesque Hawaii. Inspired by the sand, sea, and sky, AnneHoganPerry.com captures the wonders of tropical living to a tee.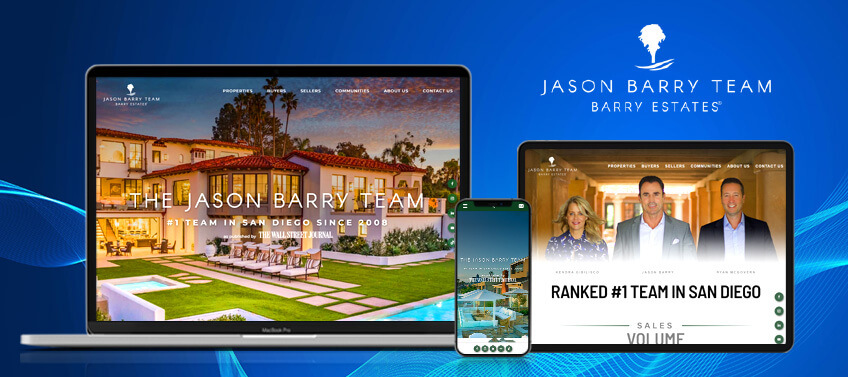 Jason Barry Team's website exudes effortless elegance, a nod to the luxurious but laidback lifestyle in San Diego. We also made sure to highlight the group's impressive track record, which includes $5 billion in career sales.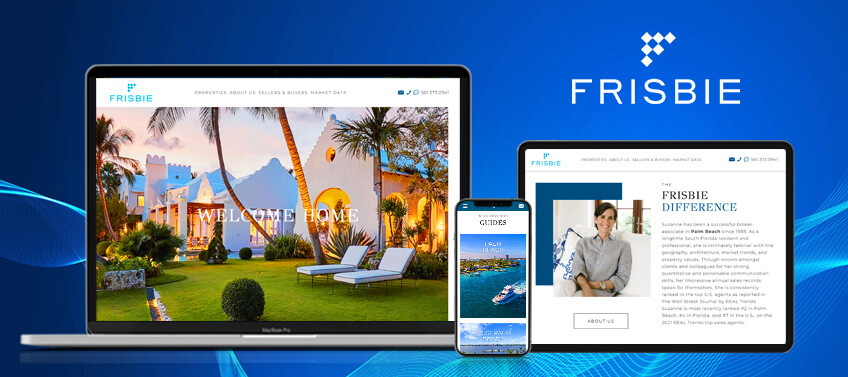 The blue palette of Suzanne Frisbie's website represents many things. Of course, there's the pristine waters of Palm Beach. But it also represents the calm and confidence you get when working with an agent who has meticulously tracked the city's real estate market for decades. Unsurprisingly, this site has been honored by the RealTrends Website Rankings with an award for Best Seller Website.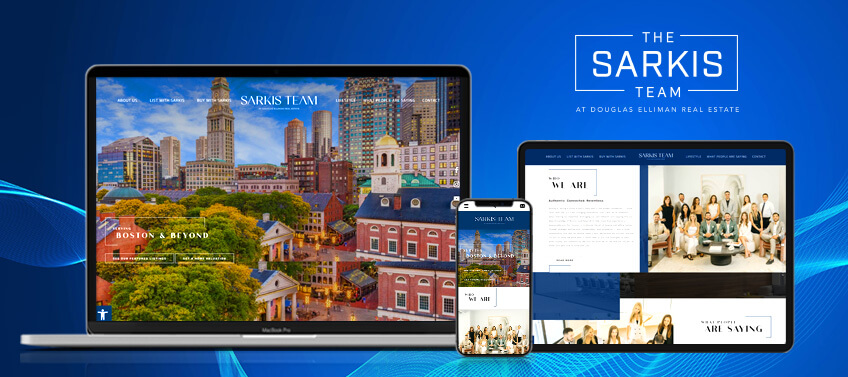 To visit The Sarkis Team's website is to get an insider look into Boston's elite real estate market. Nowhere is this more apparent than with the team's immersive videos, which provide a sneak peek at luxury listings. No wonder this website earned an honorable mention for Best Video at the RealTrends Website Rankings!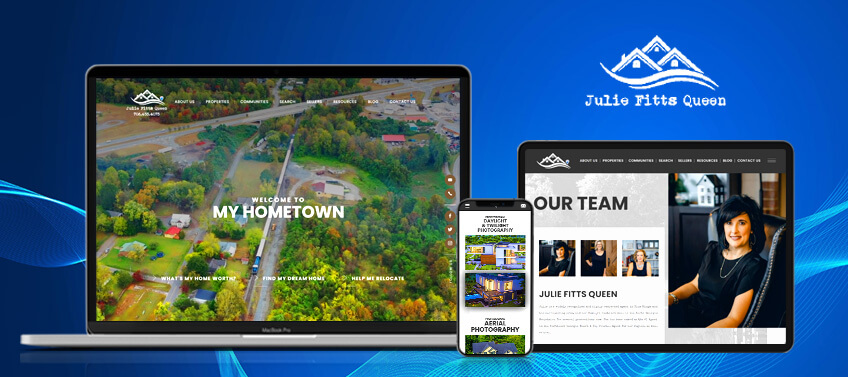 Hometown charm meets modern web design in Julie Fitts Queen's award-winning website. Indeed, this rustic site nabbed three prizes at the 2022 RealTrends Website Rankings: Best Overall, Best Seller, and Best Community.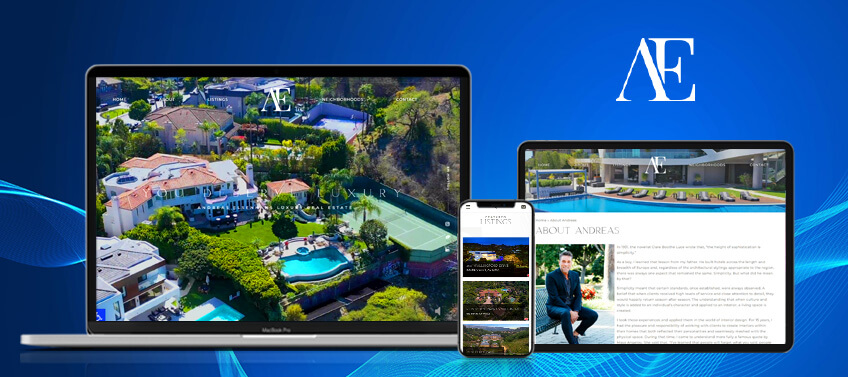 Andreas Elsenhans understands the selling power of video, which is why his website makes generous use of cinematic clips. Our layout, which is reminiscent of a lifestyle website, allows these videos to shine further.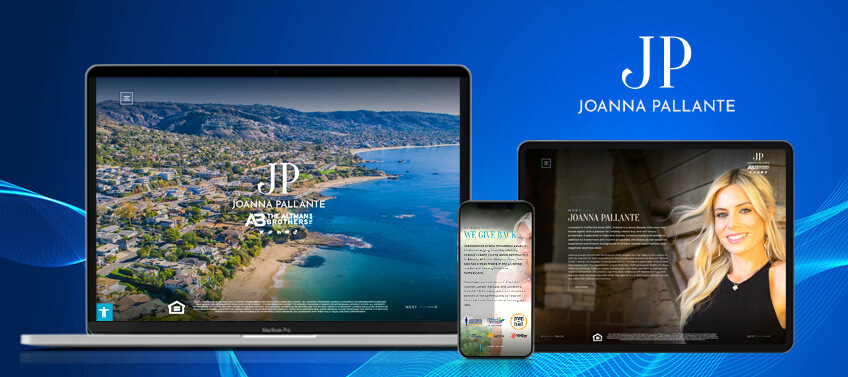 Thinking outside the box has given Joanna Pallante's website a distinct edge. Instead of the usual scrolling motion, her website uses horizontal scrolling instead, giving it a magazine-like appeal. Crisp photography and an uncluttered layout further enhance this effect.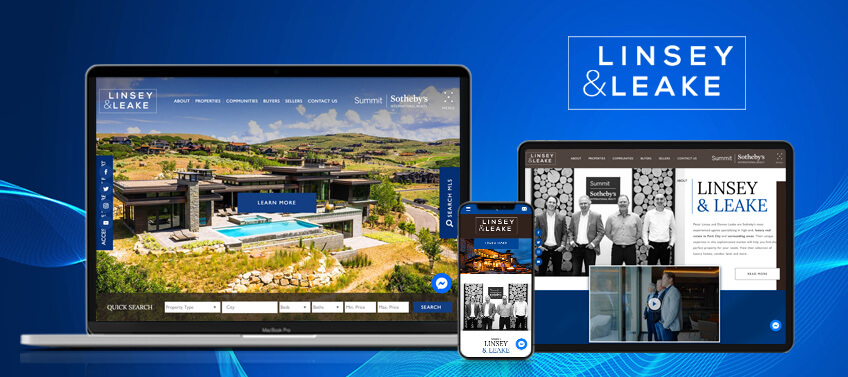 LinseyAndLeake.com captures everything that makes Park City one of the most coveted resort communities in the country. With its modern yet luxurious feel, you can't help but explore every bit of this carefully crafted website.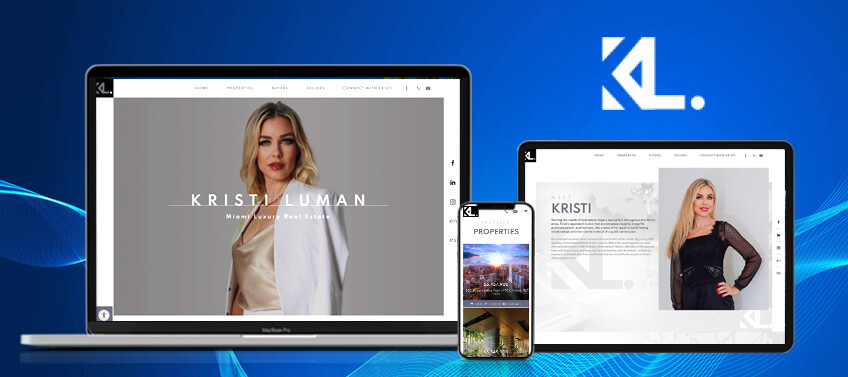 KristiMiamiRealtor.com's chic look is reminiscent of a fashion magazine, with its generous white space, minimalist aesthetic, and simple layout. At the same time, elements like an interactive map and parallax scrolling give it a cutting-edge feel.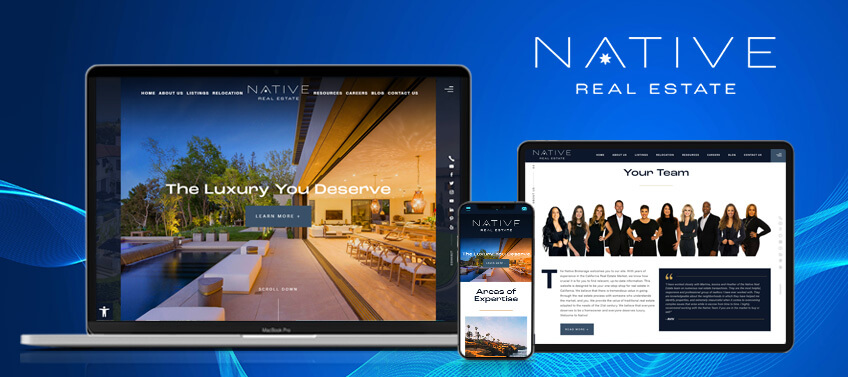 Native Real Estate's website masterfully blends together a contemporary aesthetic with luxurious design flourishes. The result? A site that oozes class from banner to footer.
We can't thank these top-notch agents enough for entrusting their websites to us! Agent Image wishes you even more success in the year ahead.
And if you'd like to start off 2023 strong, our team can give you the website you've always dreamed of. To get a free consultation, just call 800.979.5799 or send us a message through our contact form.
Did you enjoy reading this article?
Sign up for more updates with our Agent Intelligence Newsletter!
We are committed to protecting your privacy.
Real Estate Websites for Agents
Learn which package works best for you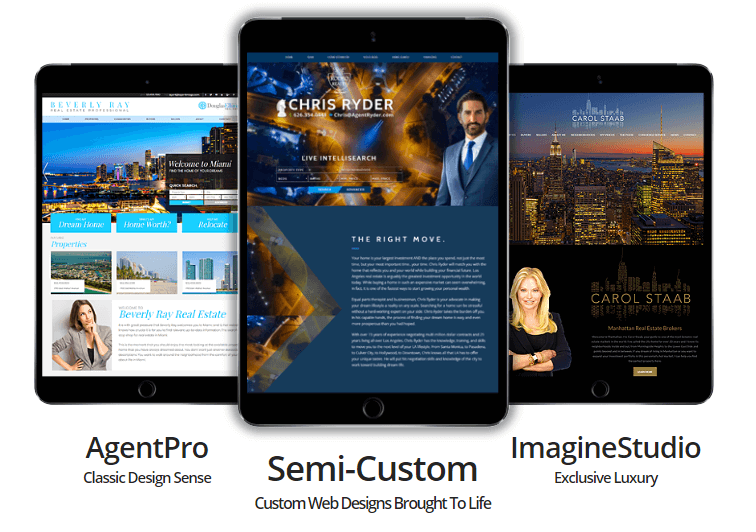 Learn More