Are You Doing Agent Videos Yet?
Update: Agent Image TV is no longer offering video services. If you are looking for real estate website and marketing services, please visit www.agentimage.com.
---
These days, you can find videos of just about anything on the web. If you're still wondering if videos can help market your real estate business, the answer is a resounding yes.
One reason is that online videos get indexed easily by Google, Yahoo or Bing on their blended search results. Google, for example, likes to mix things up when churning out results for specific keywords. With properly optimized video uploads, you're that much closer to showing up on the first page of Google search results for that keyword.
Videos are also much more interactive and require less effort from your audience. Instead of having to browse through a long text description of your company profile, they can learn more about you in a more engaging way by watching a short, agent video.
Ideally, the first step is to work with video production professionals for your company's real estate video. At Agent Image TV, we anticipate all your needs and are ready to listen to your specifications to produce unique videos highlighting your brand and your people. Aside from property videos and agent videos, you can also do listing presentation videos, real estate commercials, client testimonial videos, broker videos and video tours.
Our premium packages are designed to give you options so you can call the shots on how your videos will look like and basically leave all the technical stuff to us.
Features include:
A professional videographer scheduled to shoot at your location. A round of editing includes everything from background music, narration, and video cuts.
The finished product will be in Flash Video Format or FLV
Check out our new options which lets you choose your video length depending on what you want to showcase:

60 Second Video
90 Second Video
120 Second Video
Additional options:
Free hosting with YouTube. Dedicated hosting available with Vimeo for $4.95/mo.
Additional or different languages
Multiple shoot locations
Video file format options
Additional video length in 15-second increments
Custom Watermark
Expedited Video Production
TV Broadcasting Standards
Disc of Your Final Video
Listing Presentation Video and Landing Page
As an introductory promo, you also have the chance to get $50 off the price of your video by simply participating in our social media-sharing promo on our Agent Image TV Facebook account! It's easy! Just "Like" our Agent Image TV page www.facebook.com/AgentImageTV and share 5 of our news updates and/or blog articles that we post on our wall to get the discount. For more info, contact us at [email protected] or visit us at AgentImage.tv.
Did you enjoy reading this article?
Sign up for more updates with our Agent Intelligence Newsletter!
We are committed to protecting your privacy.
Real Estate Websites for Agents
Learn which package works best for you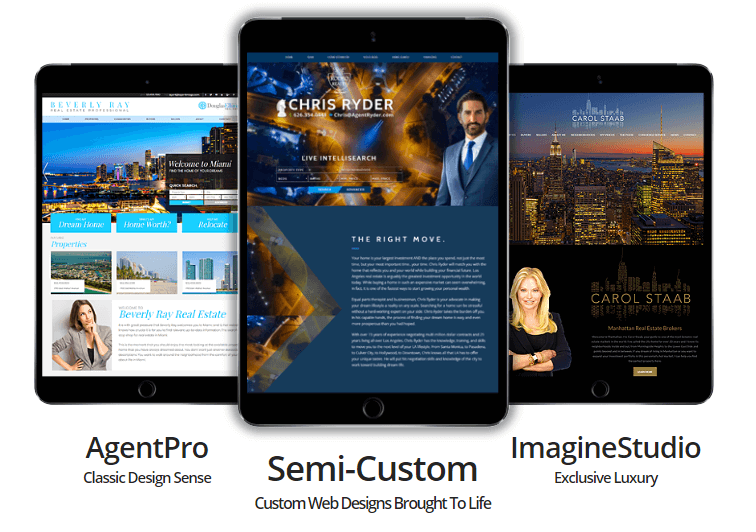 Learn More