Best IDX Websites with Essential Features
Everyone in the real estate industry — brokers and realtors alike — is trying to carve out their own space for their online business. The competition to attract views and generate leads online is fierce. Make sure your site has the features that prove truly useful for visitors, keep them there, and boost your conversions. One of the most useful features you could implement into your site is IDX, and without it you're almost certainly at a disadvantage.
One way to enhance your site and build a solid online presence is to implement Internet Data Exchange or IDX integration. But what is IDX integration?
IDX integration, in the simplest terms, is a system developed by the National Association of Realtors or NAR, that allows members of a multiple listing service (MLS) to integrate active real estate listings from local databases into their respective websites.
This means that proper IDX integration gives buyers a chance to drill down and find properties for sale within a specific area, keeping potential buyers and sellers on an agent or firm's site.
IDX integration means improved accuracy when it comes to property listings, improved lead generation, comprehensive and effective data security, and even effective social media integration, all of which help bring in clients and boost sales.
If you're worried about disruption and the cost of integration, integrating IDX systems into pre-existing sites is actually simple, not to mention cost-effective.
Here are some websites by Agent Image which implement effective IDX integration:
Taylor Estate Group
Sporting a clean layout, the Taylor Estate Group's website puts emphasis on visual impact, with the site making use of big and bold imagery — as well as social media and multimedia integration — on its homepage.
The site's most striking highlight, however, is its beautifully-designed custom map, which pulls up important data from IDX and gives viewers an interactive way to look at the properties in the communities they are interested in.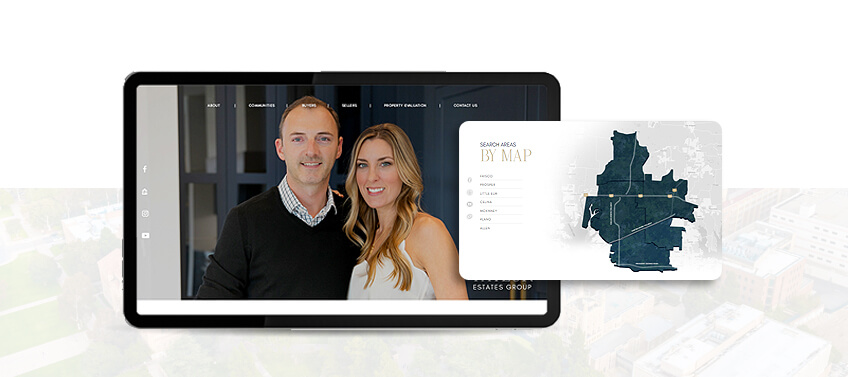 Gavin Ernstone
Dubbed the "Dream Home Specialist," Las Vegas-based luxury real estate firm Gavin Ernstone's website is incredibly dynamic, with the site featuring eye-catching images of its listings on its homepage.
What makes the site stand out, however, is its comprehensive and convenient Community Guides section, which gives potential clients an overview of the neighborhoods they are interested in — including average home prices, amenities, and even featured properties — all in one easy-to-access page.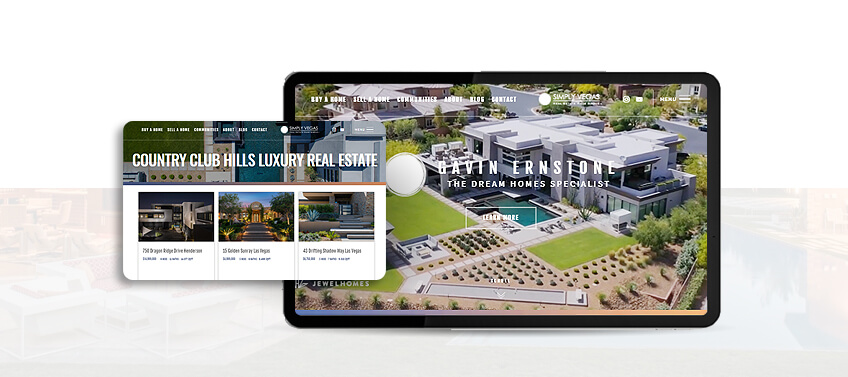 The Waterfront Team
The Waterfront Team's homepage is all about image and motion, with the entire page peppered with captivating images of its many listings.
What sets The Waterfront Team's website apart from other real estate pages are its preset searches function, which allow potential clients to navigate easily to properties that meet their specific criteria, such as property type and price range. Viewers don't even need to type in budget ranges, they simply select which range they're most interested in.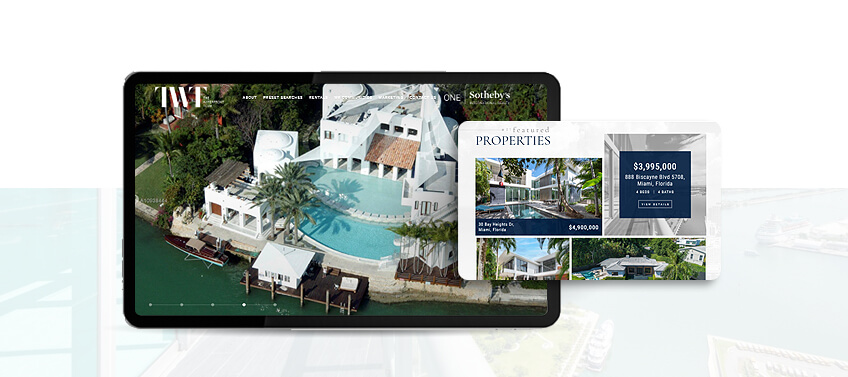 The Marin Group
The Marin Group provides a search experience that is uncluttered, clean and easy. Navigation around the properties is intuitive and feels like you're exploring part of a cohesive whole.
This is achieved by having the IDX pages seamlessly built into the website — courtesy of semi-custom layouts designed by Agent Image. The visuals are striking and the information is clear. What you get is a site that feels slick, professional and upmarket.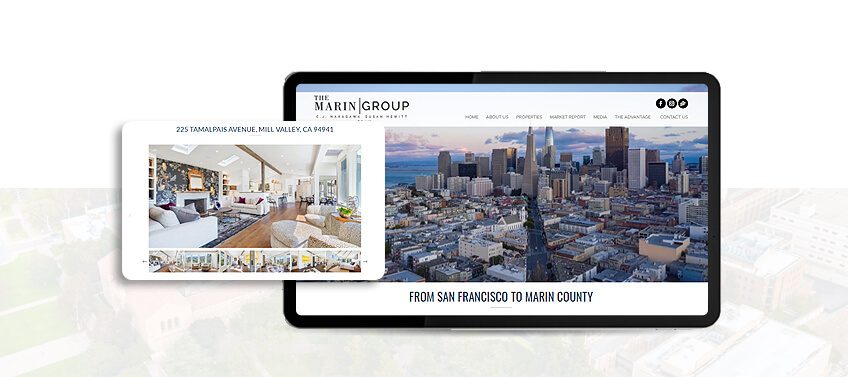 The Battle Group
What makes the Battle Group's site unique, or at least extremely rare, is that they present listings directly from their homepage. The viewer doesn't even need to click into the listings to be presented with a listing that has all the information that the viewer would need.
The Battle Group's website is dynamic and informative, with its homepage full of video content, attention-grabbing property photos, and virtual open houses, all of which allow prospective buyers to take a tour of their listings from wherever they are.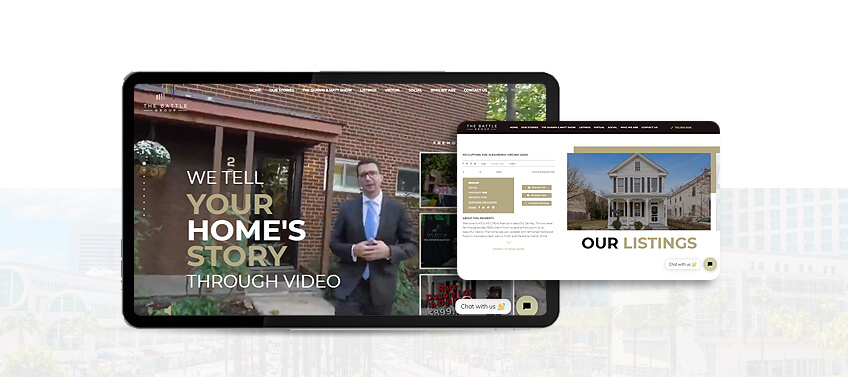 Navarro Group
Navarro Group makes navigation of the listings easy by integrating an IDX-driven MLS search feature on its website.
This feature directs visitors to a page containing community tabs, which, when clicked, shows all of the available listings in that particular area. The listings are also arranged by price, which means that visitors will have an easier time looking for properties that best fit their area preference and their budget.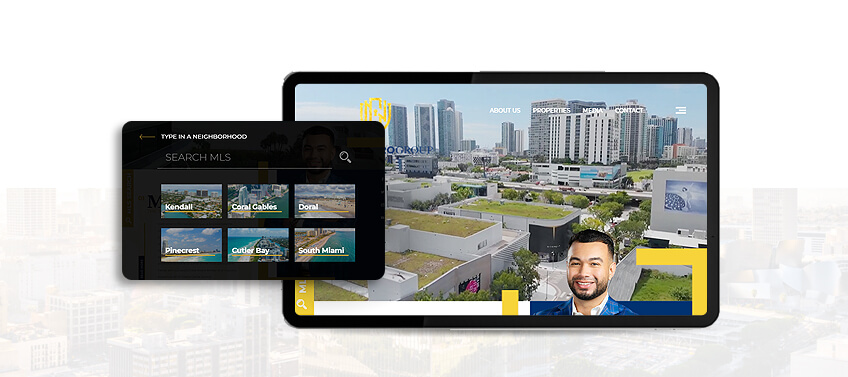 Dave Kibbey and Associates
Dave Kibbey and Associates is another website that is very slick and pulls its data from an IDX integration. The information is cleanly and clearly displayed and the website itself feels very much like it is taking you on a tour.
Searches can be defined using the categories of price range, type of property, its status and in which community. What makes it work is how seamlessly the IDX is integrated into the custom or semi-custom design.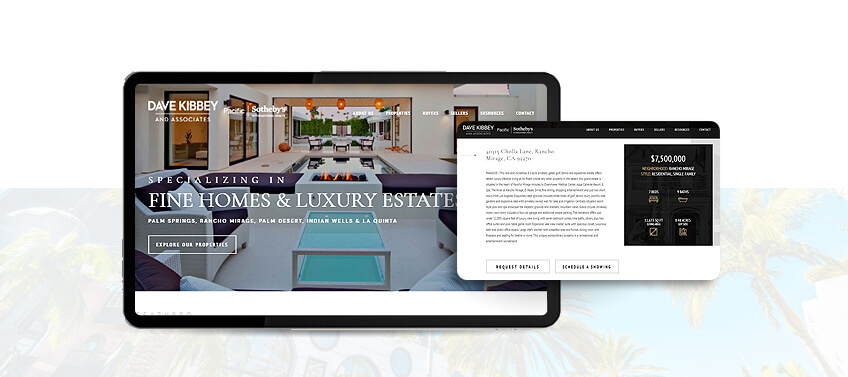 IDX enhances your website, and makes it a richer and more informative experience for visitors as they search for their ideal property.
Visitors stay on your site longer, and are much more likely to convert. It's time you join the ranks of realtors and brokers who have entrusted Agent Image with IDX features in their real estate agent websites.
Learn more about IDX WebsitesLearn more about IDX Websites
Contact Agent Image at 800.979.5799 to find out more about what IDX can do for you.
Did you enjoy reading this article?
Sign up for more updates with our Agent Intelligence Newsletter!
We are committed to protecting your privacy.
Real Estate Websites for Agents
Learn which package works best for you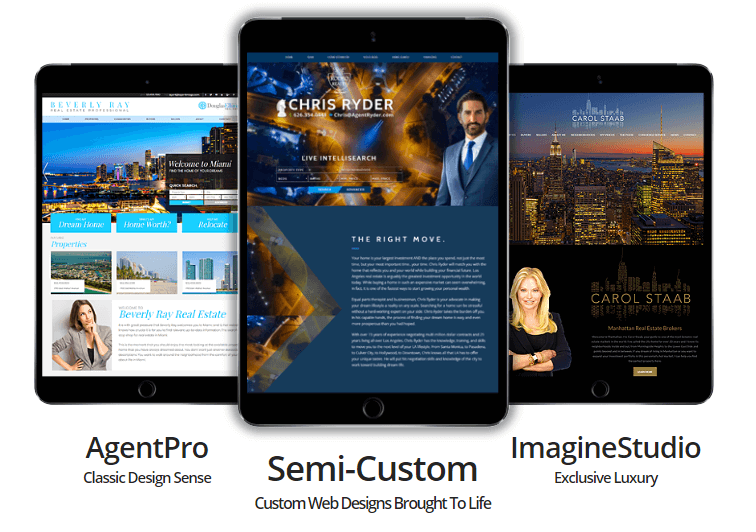 Learn More