Blue Endaya is New Agent Image VP of Technology
Blue Endaya joins Agent Image as their new Vice President of Technology. In this role, Endaya will take charge of automation and improvements to Agent Image's website production and product development.
EL SEGUNDO, CA — Agent Image welcomes Blue Endaya as their new Vice President of Technology.
A tech expert based in Manila, Endaya will elevate Agent Image's production and product development processes. He rejoins Agent Image having once worked for the company's project management team.
"When we met Blue about 10 years ago, we knew he had exceptional leadership potential," says Tiger Bitanga, co-founder and managing partner. " He successfully led many complex website projects and used his tech expertise to his advantage. In his new role as Vice President of Technology, we're confident that Blue can bring all the experience he has accumulated to leverage current technologies and enhance the operations of Agent Image.
Endaya brings a wealth of experience working in tech in various fields. Before joining Agent Image, he founded BxB, a fintech services company that connects Filipinos to financial education and technology resources. He remains BxB's chief technology officer. Endaya also worked as a digital producer at BBDO Guerrero, an award-winning ad agency based in the Philippines. For more than four years, he worked on several major advertisements including the Department of Tourism's "It's More Fun in the Philippines" campaign.
"It's a pleasure to have Blue back on the team," says Bernd Rennebeck, Agent Image's Chief Technology Officer. "Right now, the digital landscape is undergoing a lot of changes. It's important to be able to ride each wave. With Blue onboard, Agent Image will be able to adapt, innovate its website product features, and further solidify its position as one of the most trusted real estate website design companies in the world."
About Agent Image
Agent Image is the leading provider of real estate website design and online marketing solutions in North America. A wholly owned subsidiary of The Design People, Inc., Agent Image has created over 24,000 real estate websites for top-producing REALTORS®, agents, and brokerages since 1999.
Did you enjoy reading this article?
Sign up for more updates with our Agent Intelligence Newsletter!
We are committed to protecting your privacy.
Real Estate Websites for Agents
Learn which package works best for you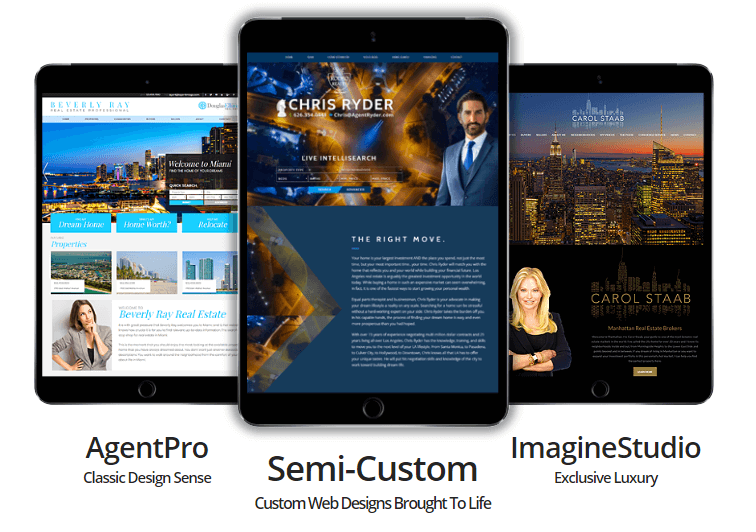 Learn More