Digital Marketing Tools Every Agent Should Have in Their Arsenal
Being a real estate agent is not for the faint of heart. Given the sheer number of tasks you have to juggle on any given day, you're going to need focus and determination to succeed.
That's not to say, though, that you shouldn't get help when you need it. Luckily for you, there's a wealth of digital tools that can help you become more productive. Check out our picks below!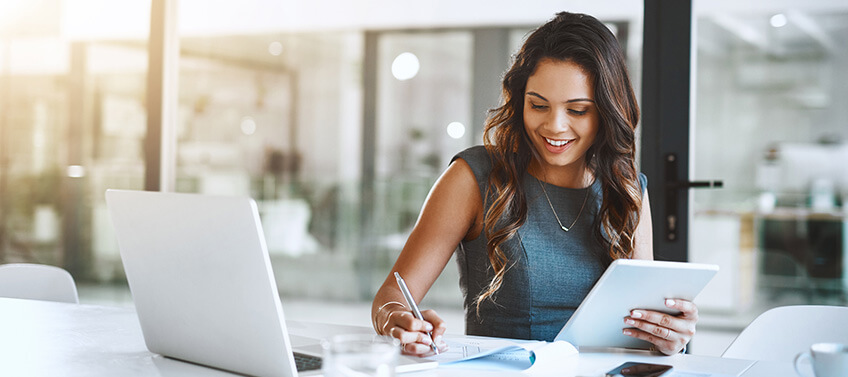 Get Your Tasks In Order With Project Management Tools
Having a seemingly endless to-do list is just part of being a real estate agent. Having a system that helps you prioritize tasks, however, will ensure that nothing falls through the cracks.
Asana, a popular task management system, offers a turnkey solution that focuses your time and energy so you can get more done. The platform offers various ways of showing your pending tasks — including lists, columns, and a calendar view — so you can better adapt it to your own work style. Moreover, subtasks allow you to break down complex jobs into smaller, more manageable steps.
There are other excellent options as well, including Monday, Trello, and MeisterTask, to name a few.
Create Stunning Presentations Without Design Skills
Real estate is all about making a good first impression, and a huge part of that is excellent visuals — especially when it comes to listing and open house presentations. But just because you don't have an artistic streak, doesn't mean you can't create show-stopping pitch decks.
Agent Image's ACCESS™, a web-based design platform, has professionally designed templates for pitch decks. What's more, it has interactive slides where you can embed 3D home tours, video walkthroughs, voiceovers, and music to make your presentations more immersive. There's even a useful analytics suite that lets you see how people engage with your presentations.
But that's not all. We've also partnered with MAXA Designs to create templates for a broad range of marketing materials, including social posts, mailers, brochures, calling cards, door hangers, and more. Try ACCESS by signing up for a FREE trial.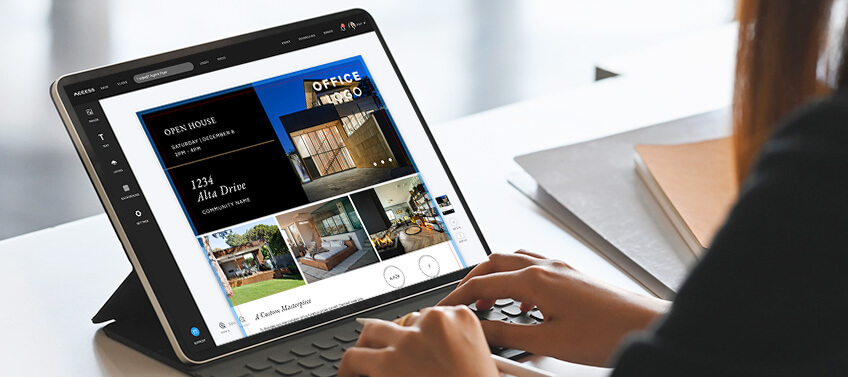 Impress Clients With Virtual Tours
The pandemic changed just about every aspect of the world, including how people buy real estate. More specifically, the lockdowns and travel restrictions helped make virtual home tours mainstream. Now, even as people are free to travel, buyers expect to get a virtual peek into a home before deciding if they wish to view it. In fact, data from Realtor.com shows that listings with virtual tours get 87% more views. You'd be wise to look at solutions like Matterport or My360 to help you create compelling tours. At the same time, you can also use free tools like Facebook Live to give would-be buyers a walkthrough of your listed homes.
Edit Videos With Ease
You've taken wonderful videos of your listings, but simply posting your raw footage won't do. For maximum impact, you'll want to edit the clips together to better highlight the features of a house. Of course, you could hire a professional to do it for you or you could use InVideo instead. What's great about this tool is that it's completely web-based, so there's no need to download anything. But the ace up its sleeve are the templates that make video creation a cinch. You'll also get a full complement of transitions and effects that can make your walkthrough videos even more spectacular.
Find Amazing Music For Free
As the saying goes, sound is half the picture. After all, a truly great video walkthrough requires equally great music. Due to copyright laws, however, you'll need to purchase tracks before using them. Unless you're using MixKit, which lets you download royalty-free music that you can utilize however you wish. There's a broad selection to choose from and there's a search bar that makes it easier to find that perfect musical piece.
Schedule Your Social Posts Seamlessly
Creating posts is only one part of social media management. After all, no one will see your content unless you publish it. That said, manually posting content can be a time-consuming affair, which is why platforms like Hootsuite, Sprout Social, and CoSchedule exist. Not only do they let you batch schedule all your content, but they'll also post them across all your social media channels — the key feature that makes these options superior to the built-in scheduling tools on social platforms. Having a set-it-and-forget tool on your side gives you more time for what matters most: providing excellent client service.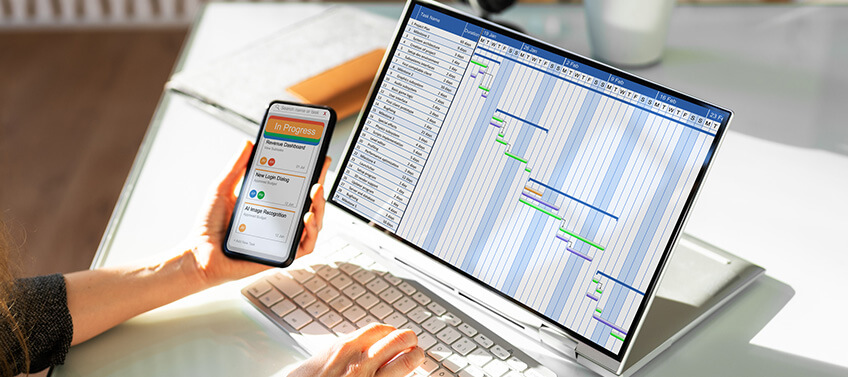 Listen To Social Media For Insights
The digital space is ever-shifting and nowhere is this more true than in social media. The savvy real estate agent keeps their ears to the ground, so to speak, so they can spot trends and leverage them. Moreover, social listening enables you to see what people are saying about you – positive or negative – so you can act accordingly. Audiense is an excellent tool for this task. This solution can also segment your social media audience, which allows you to run very targeted campaigns that generate more leads. These two features combine to create a platform that gives vital and actionable information.
Organize All Your Online Accounts In One Place
Modern real estate marketing requires you to be comfortable with multi-channel communication. As platforms proliferate, though, it becomes increasingly harder for your audience to keep track of your online presence. This is where LinkTree comes in handy. Think of LinkTree as a table of contents for your online handles, including your website and social media pages. Simply share it on your website or social media accounts, and people will have a unified way to view all your online platforms.
Glean Insights From Your Web Traffic
Numbers tell a story and Google Analytics enables you to spot trends and insights you otherwise could have missed. This handy tool tracks key metrics such as page views, sessions, pages per session, average duration per session, and goal completions. By carefully analyzing these raw numbers, you can get a better read on how people interact with and use your website, then use that information to further optimize it. And the best part? Google Analytics is free to use!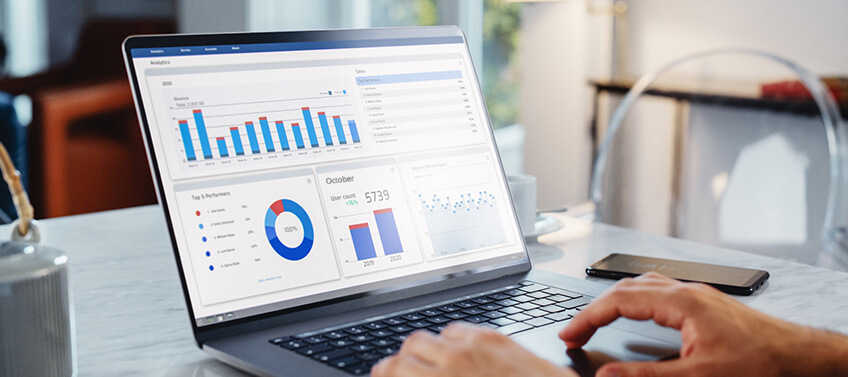 Monitor And Maximize Your Search Ranking
The first step to attracting new clients is ensuring they find you online. But in such a crowded space with millions of websites, that's not going to be an easy task. Luckily, tools like SEMRush make search engine optimization (SEO) a cinch. For the uninitiated, SEO involves using both on-page and off-page tweaks to make your website more likely to appear in Google searches. This is important because the top results claim the lion's share of clicks — and therefore, leads as well. Using SEMRush, you can track which keywords or search terms you rank for. Moreover, it can generate recommended keywords that you can use to bring in more traffic.
Create Compelling Lead Forms
At the end of the day, all your marketing efforts are in service of one goal: to generate leads. Oftentimes, this means creating lead forms that prospects can fill out to signify interest. With Typeform, you can create beautiful landing pages with absolutely no coding. Furthermore, you can customize the form to better reflect your brand. This platform can likewise be used to make quick surveys so you can better understand your prospects' mindsets, behaviors, and expectations. You can even integrate this tool into any CRM you use, meaning you'll immediately know if a prospect signs up.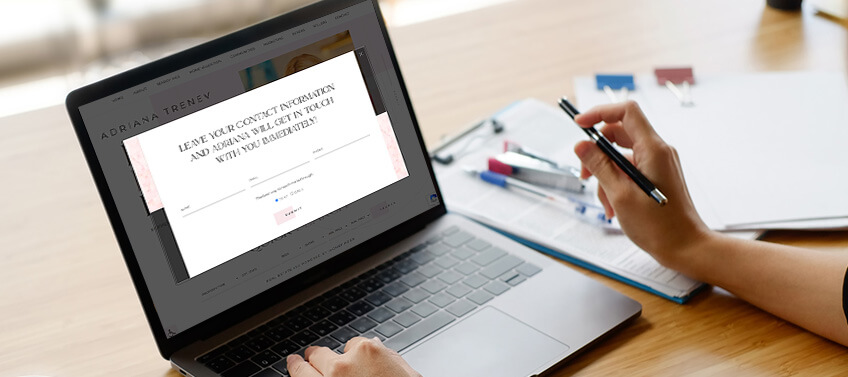 Make The Chat Experience More Personable
We've already talked about how chatbots can help grow your business. However, if you want to take your chatbot game to a new level, try out VideoAsk. As this tool's name suggests, it lets both you and your prospects send asynchronous videos to each other. This way, instead of getting an automated text chat (which can leave people feeling a bit cold), you can send a video response instead. The great thing is that you can use pre-recorded clips to answer frequently asked questions or send a newly recorded one to address other queries. Either way, it's an excellent way to make automated interactions more human.
Want to boost your success? Allow Agent Image to assist you! We have a comprehensive array of digital marketing services that will strengthen your brand and make you stand out from a crowded field. Whether you need a new website, a robust social media presence, or effective paid media campaigns, you can rely on our team to make it happen.
For a FREE consultation, call 1.800.979.5799 or send a message here.
Did you enjoy reading this article?
Sign up for more updates with our Agent Intelligence Newsletter!
We are committed to protecting your privacy.
Real Estate Websites for Agents
Learn which package works best for you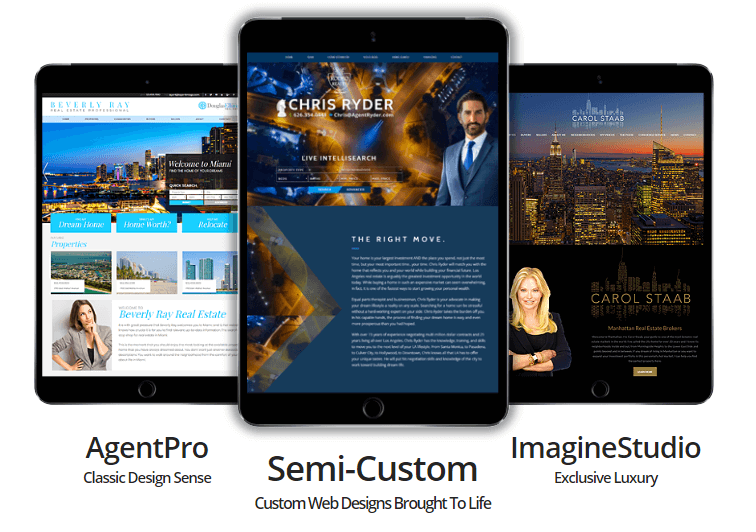 Learn More