Does Social Marketing Help Your SEO?
Can posting a video on YouTube, maintaining a Facebook page, or tweeting help you with your SEO? Yes and no. Doing all this will not directly affect your site's rankings, but it can do so indirectly. Having a good, comprehensive social media marketing strategy in place will help drive traffic to your site, get your name and your brand known to a wider range of internet users, and make it easier for them to connect to you.
All this will then contribute towards helping you meet your objective of propelling your website higher up the search engine results page (SERP), allowing you to achieve your ultimate goal – generating new business. So how does it work?
Let's look at traffic. Sites like Facebook and YouTube have heavy traffic. Posting here and linking to it can result in your post getting circulated throughout the web – just make sure you're posting relevant information.
Then, there's branding. If your business is on Facebook – and it has a Fan Page – users can easily learn more about you and your services and you can use this as a venue to entice them to visit your site as well.
Your tweets can rank. First make sure your page is public. With Google and other search engines having recently tweaked their algorithms to include tweets, blog-posts and other similar "seconds-old" content in their search results, people can now find your tweets just by searching.
Integrating social marketing into your overall internet marketing strategy is a smart move. Above all, remember that the internet is constantly evolving and your marketing strategy should be flexible enough so you can harness new changes and developments and make them work for you.
If you would like to learn more about making social marketing work for you, please contact our Internet Marketing Specialists at 1.800.635.1231 for more information.
Did you enjoy reading this article?
Sign up for more updates with our Agent Intelligence Newsletter!
We are committed to protecting your privacy.
Real Estate Websites for Agents
Learn which package works best for you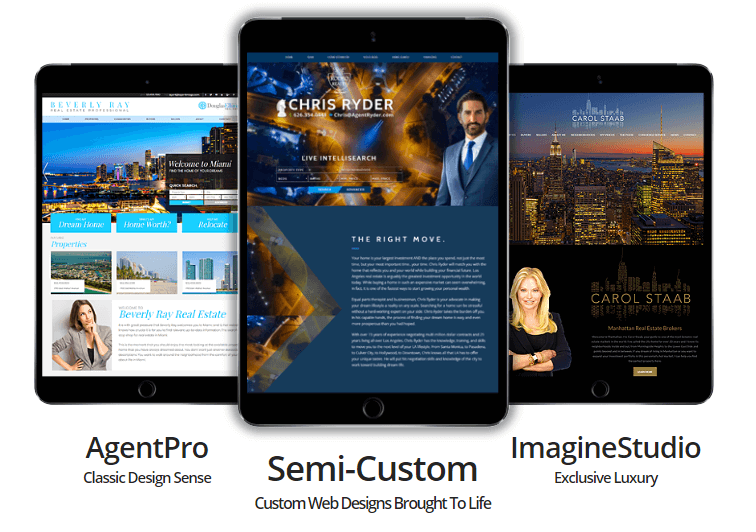 Learn More