Does Your E-mail Address Look Professional?
Now that you've wowed the world with your real estate website, one of the first things potential customers will need to know once they have decided they want to contact you is your email address. While it is a given that this piece of information should prominently be featured in your homepage, picking an email address that looks and sounds professional is important and should reflect the level of professionalism that your website promises.
At a glance, your email address should assure people that you are trustworthy and that your business carries a semblance of credibility and stability. Follow these tips and pointers to help you come up with the perfect email address:
Personalize It – While Gmail and Yahoo are fantastic web-based services, it doesn't differentiate you from everyone else and makes it difficult to create an identity for yourself and your business. Consider creating your own email address, such as [email protected] There is nothing more unique than having your name as your email address paired with your own domain name. Doing so adds more professionalism to your business and establishes you as a pro ready to engage in serious business.
Make it Catchy – If you would rather not use your name in your email address, choose something that is easy to remember. Avoid personal preferences that only you can relate to as well as anything based on trends, such as your favorite rock band or fashion label, because these will likely change in time. Keeping it short and sweet is more likely to have good recall over something that is long and obscure.
Avoid Using Symbols – Wherever possible, try to stick to alphanumeric characters only and leave out symbols, including the hyphen and underscore. For example, try using [email protected] instead of [email protected] Hyphens and underscores are prone to getting confused for the other and this may result in prospective customers emails never finding their way to you.
If you're interested in getting your own domain name email, please contact us at internetmarketing(at)agentimage(dotted)com and we can provide more information on getting that set up for you. You may also call 1.800.492.6777.
Did you enjoy reading this article?
Sign up for more updates with our Agent Intelligence Newsletter!
We are committed to protecting your privacy.
Real Estate Websites for Agents
Learn which package works best for you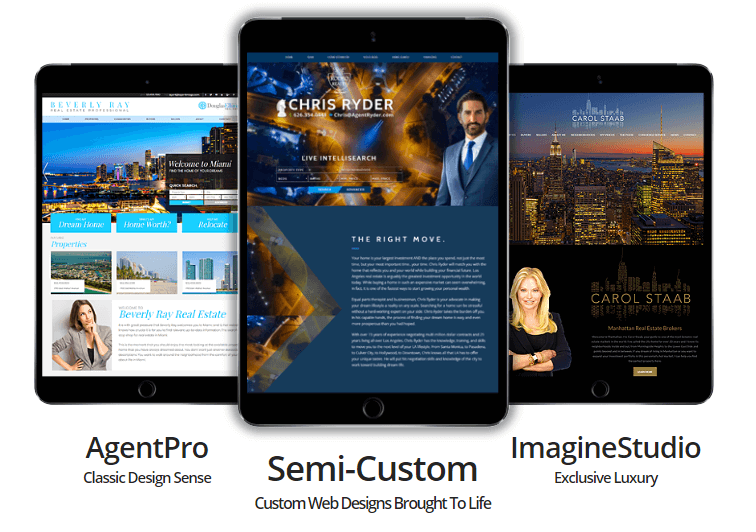 Learn More