Eco-Friendly Topics for Your Website's Resource Page
While some may avoid touching the topic of climate or the environment, you as an agent may actually use this to your advantage to showcase your expertise on all things real estate.
Spreading information about the environment and green living is a good strategy in marketing. It is also a great way to show others that your company has interest in social responsibility to ensure that future generations live in sustainable, healthy and beautiful communities.
Here are some tips on how to enrich your resource page (or real estate blog, if you prefer) with environment-related articles:
Write about the benefits of a green lifestyle. Solar-powered homes have more cost-effective energy rates. They also have more market value. Tell potential customers about the advantages of going green and buffer the advice with specific listings that may feature sustainable materials, green home design practices or eco-friendly appliances.
Assure people that it is in your best interest to help. The National Association of REALTOR® has officially pledged support for any strategies to decrease levels of greenhouse gases and encourage the use of renewable energy.
Write about community activities. Promote environmental awareness by writing about events and other activities like 350 Get to Work parties, Earth Hour, or composting programs for homes.
Update regularly on environmental events. Instead of reporting about a negative issue like the BP oil spill, highlight what's being done by organizations such as Greenpeace or your local recycling program, to improve the environment.
Give tips. Make a short list on what homeowners can do to live a green lifestyle. It can be as simple as turning off lights after use and bringing your own reusable bag when grocery shopping. You can also promote websites such as Climate Crisis and TreeHugger which are also chock-full of advice for green living.
Cite credible sources. Use online sources such as ScoreCard and NETR Online to back up any information you choose to deliver. ScoreCard compares different areas nationally based on air and water quality. NETR provides a record of pollutants in the area. Credible research shows that you know the value of information, which encourages people to trust you.
Help your potential clients make the right choice on where to live. By providing added knowledge about the communities you serve, you portray yourself as an agent who truly cares about their clients instead of being solely concerned about a business transaction.
To learn more on how to create or improve your resource page, you may contact us at [email protected]
Did you enjoy reading this article?
Sign up for more updates with our Agent Intelligence Newsletter!
We are committed to protecting your privacy.
Real Estate Websites for Agents
Learn which package works best for you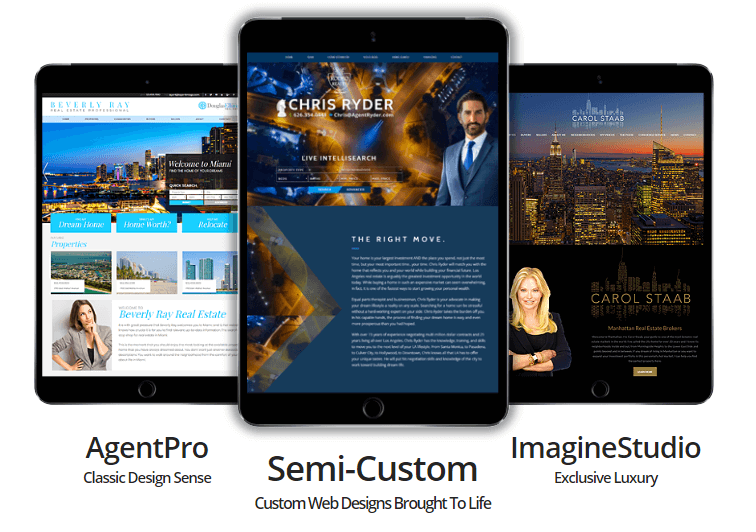 Learn More