How to Effectively Infuse SEO and Design Into Your Website
Search Engine Optimization (SEO) elements are the little bits and pieces that make your website easier to find on the internet. They are the keys to making your online presence stand out among the thousands of other websites competing for the attention of your target audience.
Design makes the whole of your website work. Excellent design is about drawing users' attention and then being able to keep it. With catchy images and graphic elements complementing the tools, features, content that you offer, your real estate website's design keeps your visitors engaged and productive throughout their stay.
Wondering how to seamlessly combine the two? Start with these tips: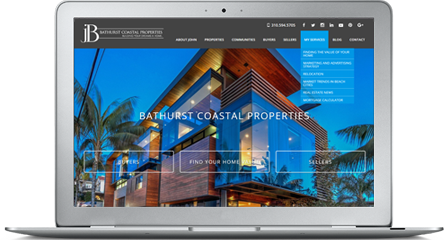 Keep Important Elements Above the Fold
"Above the fold" refers to everything that your viewer sees on your main screen, without scrolling down further. You'll want to keep your most important sales pitches and calls-to-action here. Keep your main ideas visible and actionable within a minute to cater to the shortest of attention spans – especially in this distraction-filled world of the internet.
Call-to-Action = LEADS
Make it easy for your visitors to reach out to you for more information. While your website may feature numerous tools and resources, serious clients will always have more questions for you. Add short, easy-to-complete forms on each page of your website to give them quick access to your direct lines of communication.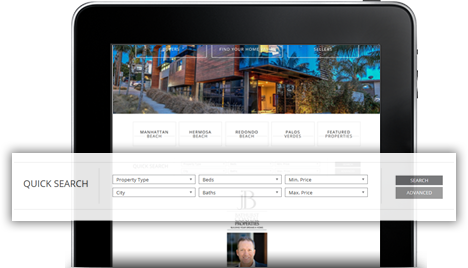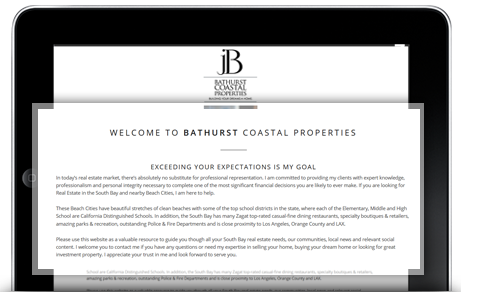 Answer the Important Questions Right Away
Your homepage content should be clear about who you are, what you do, and where you work. Make your main profiles and service descriptions – how to buy, how to sell, etc. – prominent and accessible in a quick glance to provide your users with easy access to this essential information.
Balance Image and Content
Written content is key – it packs your website with relevant and substantial information, and also makes your website SEO-friendly. Don't overlook the value of compelling imagery to complement your text, however. It makes the entire package of your website easier on the eyes – not too boring, overwhelming, or monotonous.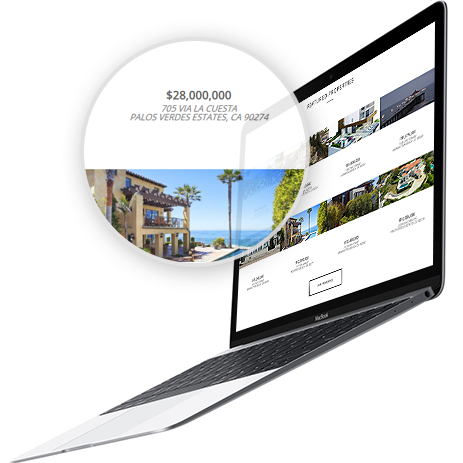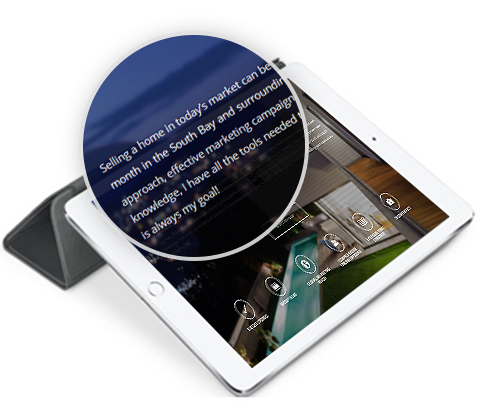 Keywords Matter
Make sure your content is easy to read and includes your important keywords to help the search engines know what your site is focused on.
Make Navigation Clear and Easy
Chances are, every visitor on your website is "lost" and looking for answers for their real estate buying or selling concerns. Clean and concise navigation is key for making user experience smooth and easy on your website. Lead your users to the finish line with prominent content, links, or calls-to-action on your homepage.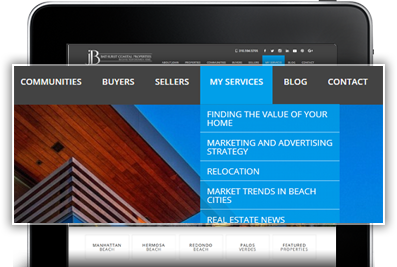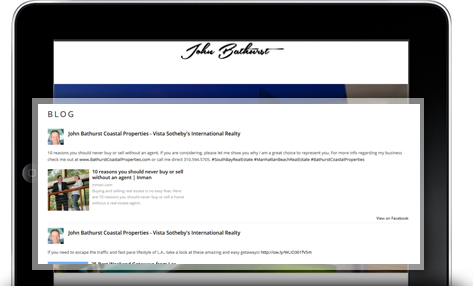 Encourage Engagement
The beauty of internet platforms is that they are an always-accessible platform for connection. If you have a blog section on your website, consider allowing user comments to encourage user engagement. Maximize social media, too. Facebook, Twitter, Instagram, and other social media pages are cost-effective ways to provide real-time communication with your website visitors.
Links and Site Map
An integral but often overlooked element in website design is the site map. Make sure your site has this feature, complete with a crawlable link navigation structure on your footer. This will allow search engines like Google and Bing to easily see what your website is about.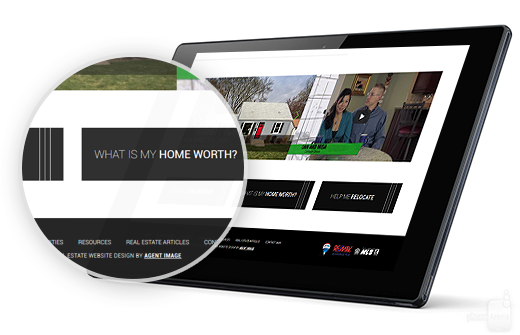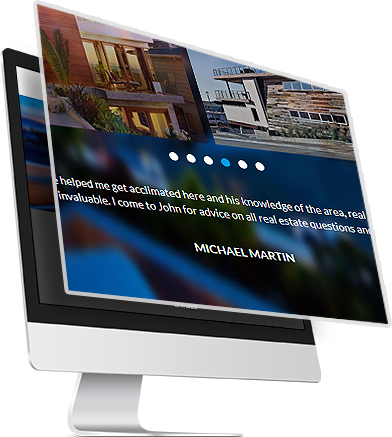 Testimonials
Make word-of-mouth marketing your secret weapon to go far in the real estate business. Update your website with snippets of positive reviews and feedback from your clients. Detailed anecdotes and testimonials go a long way in convincing potential clients that your brand of service is the best match for their needs.
Social and Sharing
These days, everyone's on social media. Use this to your advantage. Include social media buttons on your website's content pages so people can further connect with you on other network platforms. Adding social media sharing plugins on your blog can also boost your chances of making your content go viral.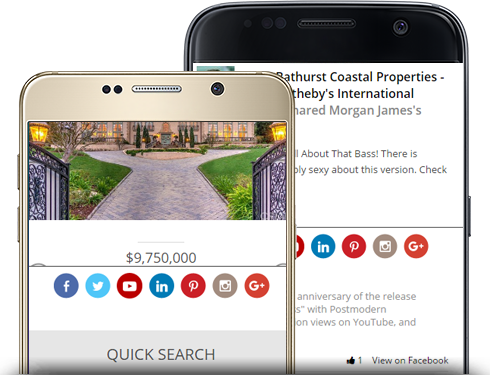 MUST-HAVES ON YOUR WEBSITE
Text Make sure you have enough text on your site. Remember that content is key for search engine evaluations of your website.
High quality images Whether on a computer or on a mobile phone, everyone is using a high-resolution display these days. Use high resolution images and videos to impress your audience.
Good use of colors Colors play a huge role in establishing your online brand. At the same time, they are important in making your content easy to read and your most important site features pop out.
Original content Search engines are smart and will bypass the credibility of your content if you use duplicated content.
THINGS TO AVOID ON YOUR WEBSITE
Music that plays automatically and can't be switched off. Adding music that loads along with your website can add a distinct charm. But remember that people have different tastes in music. Give your users a clear (read: visible) option to switch off the music if they want to explore your website undisturbed.
Clutter Keep things simple and easy to find. A website with too much going on will confuse your website users and make their visit unproductive.
Too many images Pictures and graphic elements make websites come alive. But having too many images can slow down your website's load time, which can adversely affect your SEO ranking.
Keyword stuffing Keyword stuffing means plugging in as many keywords and phrases as you can for the sake of increasing the count for SEO purposes. Avoid this in your website's copy. It looks repetitive, tacky, and unprofessional.
Putting SEO and design together is an exercise in strategy. More than just making things attractive, it takes careful thought and planning. All of your efforts ultimately pay off when the result is an effective online presence that improves your business.
The Agent Image team specializes in creating excellent website designs that incorporate strong SEO. Work with us to build an effective online presence through your very own agent website today!
Did you enjoy reading this article?
Sign up for more updates with our Agent Intelligence Newsletter!
We are committed to protecting your privacy.
Real Estate Websites for Agents
Learn which package works best for you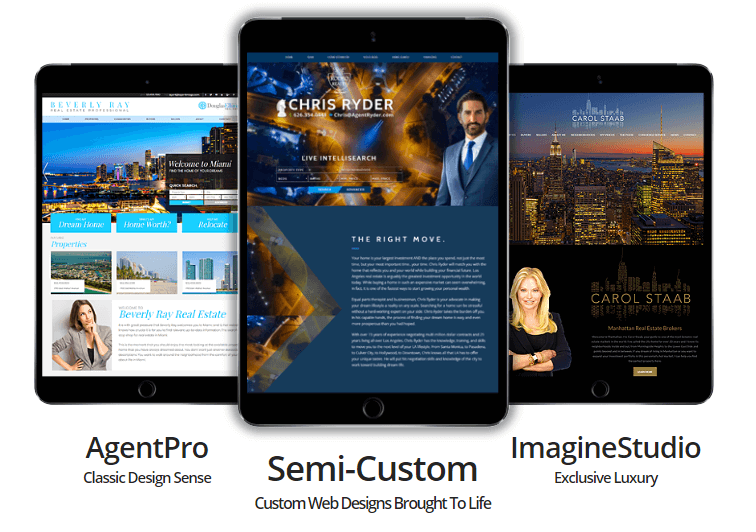 Learn More