Enhance Your Real Estate Website with Interactive Maps
Adding a custom map search feature is a wonderful way for you to stand out. You can instantly make property searching more user-friendly by adding interactive maps that shows available properties all across your areas of specialization.
Maps save people time. Interactive maps are a great alternative for people who fumble through using the advanced search forms on your site. If you have an interactive map on your homepage, site visitors will be visually prompted to start a home search in a simple, appealing manner. Home buyers only have to click a particular city or area on the map and then get the full details of all available listings.
Maps make for easy navigation. User experience is everything when it comes to your real estate website. Not all users are patient enough to fill out search forms, especially when they have to scroll through a long list of city names. You can also utilize these maps to direct visitors to community profile pages or neighborhood videos.
Maps can be customized. Contact us to ask how you can add a map to your real estate website. You may take a look at these examples of custom designed maps integrated on the homepages of some of our designs:

LNY Properties
House Facts Realty
Hello Virginia
Shannon Smith Group
It's always good to be one step ahead of your competitors. Today's home buyers are more forward-thinking and they expect to find almost everything online. By having an interactive map on your agent website, you make the search easier and enjoyable for visitors, and your potential clients will surely patronize your website for it. Contact us at 1.800.492.6777 x 560 for more information on how to add maps to your website.
Did you enjoy reading this article?
Sign up for more updates with our Agent Intelligence Newsletter!
We are committed to protecting your privacy.
Real Estate Websites for Agents
Learn which package works best for you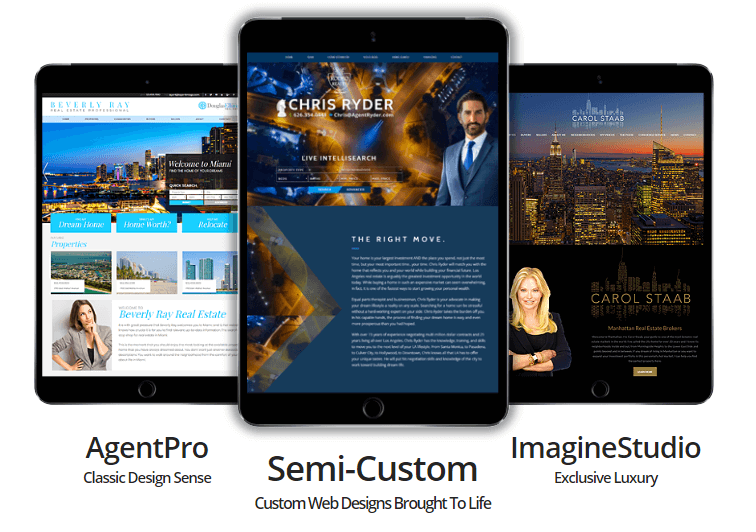 Learn More