Five Quick Writing Tips for Your Website's Blog
Your real estate website and blog are important marketing tools to keep your readers and visitors engaged. To keep your name fresh in their minds for future interactions, make it a priority to update your blog weekly to provide tips and expertise to your target customers. Consistently updating your blog with content is key to helping your site rank, while also showing others that you're active in the real estate community.
We'd love to help you further, so here are several tips that you can follow to boost your confidence in successfully writing consisten weekly blog articles:
1. Write from the Heart – When you write your articles, choose a topic that you are passionate about and wish others to learn more about. You can provide tips, news, home design tips, recipes, community updates and more. The key is to write as if you're have a conversation with a close friend. When you write from the heart and exude emotion into your writing style, your readers will pick up on – and it will show that you are a genuine and trust-worthy person to work with for future real estate transactions.
2. Read – Reading is crucial especially when it comes to writing. Make it a challenge unto yourself to read at least one real estate related article a day. If you're on Facebook, this should be easy to find on your newsfeed, if you're following real estate related pages that provide up to date industry news. This will help put new ideas into your mind which you can use later when writing. There's an abundance of books that you can get to help make you a better writer.
3. Find Inspiration – writers will always look for inspiration when they write. Now that you are one too, its time to look for a reason to write. It doesn't matter what your inspiration may be – whether it's interior design books, industry role models, community news – as long as it keeps you inspired to write.
4. Write and write some more – One of the major hurdles in a writer's life is the inability to finish whatever they are writing. You can avoid that from happening by continuously writing and pouring your ideas into the keyboard. This will really help a lot in developing your own style of writing.
5. Editing and Proofreading – the biggest mistake any writer can make is thinking that his work needs no editing. Editing, proofreading and writing go hand in hand in creating high quality content that will work wonders into your internet marketing strategy.Ask an assistant or colleague to proof read your writing after you're done so that you can get an outside perspective for any editing that may be needed.
There's a myriad of different things that can additionally help you in becoming a great writer for your real estate website blog. In the meantime you can also improve not just your campaign, but your real estate website in gener,al through Agent Image. Our company has been providing awe-inspiring websites for over a decade and we'd be happy to help you out in any way we can. Send us an email at support(at)agentimage(dotted)com for your free consultation today!
Did you enjoy reading this article?
Sign up for more updates with our Agent Intelligence Newsletter!
We are committed to protecting your privacy.
Real Estate Websites for Agents
Learn which package works best for you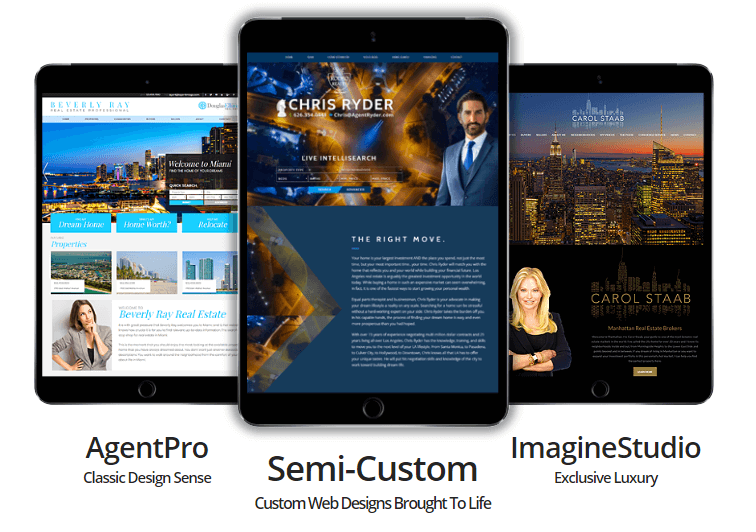 Learn More