Focus on Responsive Real Estate Web Design This Year
If you haven't decided on a tech strategy for 2013 yet, here's a tip: always bear in mind that more and more people are going online while they're on the go. We are no longer chained to our desks and we now have access to an ever expanding number of smartphones, tablets and other ultraportable devices.
This has dramatically changed our online consumption habits and is something that developers, designers, and business owners must take into consideration if they're building and revamping a website or launching an online marketing campaign.
Mobile browsing is fast becoming the new norm and this is why mobile app development and responsive web design are this year's leading catchphrases.
Build Responsive, Mobile Websites
Essentially, a website that's been designed to be responsive is going to work well on a wide range of devices. It will adapt to the screen resolution of whichever device it's being viewed on, giving the user the best viewing experience possible.
Instead of spending time and resources designing several sites for specific resolutions, concentrate on designing one flexible site.
There's no denying that this approach is the way forward, especially since screens already come in a dizzying array of sizes as it is and there will be even more variations to come in the future.
Other buzzwords to watch out for in line with this: media queries, fluid grid layouts, flexible images, and dynamic resizing.
Agent Image can build you a real estate app that will meet your clients' needs and help increase your visibility in the mobile market at the same time.
Know Your Target Market But Don't Limit Your Options
Use the technology that works best for you. And, yes, that includes Flash. It's on its way out, but it's not dead yet.
While HTML5 websites are rising to the forefront and web browsers are offering increasing support for HTML5/CSS3/JavaScript, Flash is still the way to go for media rich sites offering things like premium video content.
Plus, it's supported on older browsers, which may still be what a significant portion of your target market is using.
Whatever strategy you decide on, don't wait to implement it. Developments move at lightning speed in the tech world and the last thing you want is to get left behind.
Visit our mobile web design page or fill in this inquiry form if you wish to know more about responsive web design.
Did you enjoy reading this article?
Sign up for more updates with our Agent Intelligence Newsletter!
We are committed to protecting your privacy.
Real Estate Websites for Agents
Learn which package works best for you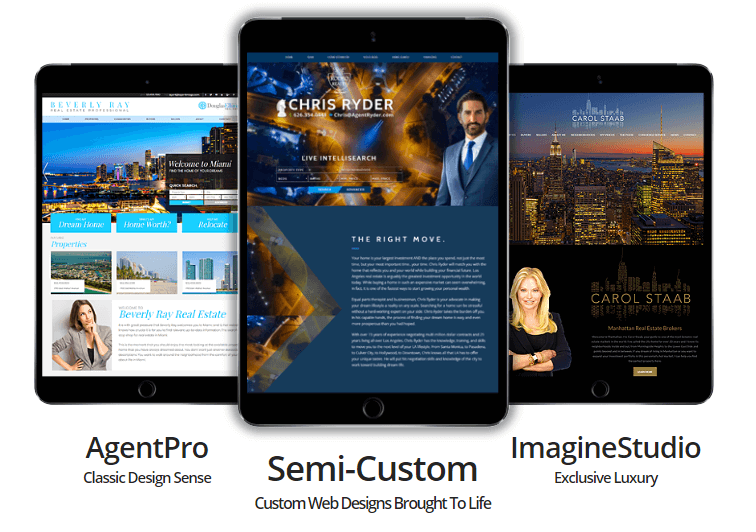 Learn More