Get Your Real Estate Website Up on Google!
According to Google, 97% of consumers search for local businesses online. For real estate professionals, this is the ultimate portal when home buyers and sellers are searching for a real estate agent. With Google consistently dominating the battle of the search engines, it is crucial to use all the tools you can get your hands on to promote your real estate business.
It all starts with a website.
This is stating the obvious but it is the most important one. A user-friendly, attractive and informative site is your main weapon for online marketing. Take extra care in identifying the keywords for your page titles, meta tags, headings, subtitles, image captions, article titles and content. If you do this, then over time, Google will properly index and list your site under relevant search terms. If you're unsure how keywords effectively work, ask your website consultant to help set it up for you.
Blog like no other.
A blog needs a more personal approach to actually become readable and make your site visitors come back for more. Constantly adding content on your blog also equates to boosting your rankings on Google. Include engaging media like property videos, real estate how-to videos and awesome photos to grab the attention of people.

(Update: Agent Image TV is no longer offering video services. If you are looking for real estate website and marketing services, please visit www.agentimage.com.)

Get social.
Expanding your network has never been easier since the rise of Facebook and Twitter. You can also use visual social sites like Pinterest where you can connect with people who love real estate-related topics such as interior design, luxury homes, home decors, etc. Creating an account, however, is not enough. Your presence in social media allows prospects to make a survey of your business and eventually decide if it's a perfect match to what they need.
Check In with Google Places.
A location-based application, Google Places indexes business addresses. Sign up your business and claim a location for free. After creating an account, customers can see your business on the directory of a particular city, region, or country. You can even add information, photos, and videos to boost your page ranking.
Try PPC and Google AdWords.
If you're ready to take your online marketing to a higher level, paid ads can take you in front of the pack. With PPC, your website will appear on top of search results as a highlighted ad for your chosen key phrases. This is really an effective way to reach your niche audience faster.
You may email us at support(at)agentimage.com if you need further help on boosting your agent website's rankings.
Did you enjoy reading this article?
Sign up for more updates with our Agent Intelligence Newsletter!
We are committed to protecting your privacy.
Real Estate Websites for Agents
Learn which package works best for you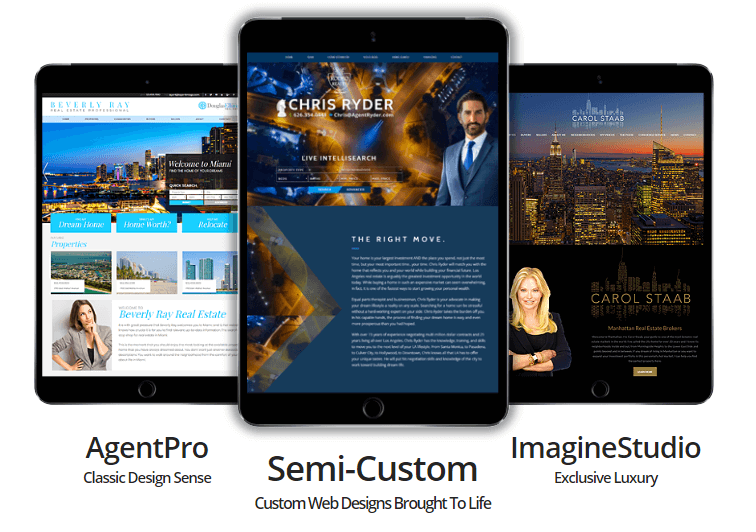 Learn More