Here's Why You Should Freshen Up Your Real Estate Website
Some realtors think that the mere creation of a website is the be-all and end-all of their businesses' online presence.
What they don't know is that a website, no matter how well-designed it is, is useless if the content on the website is not regularly updated considering the ever-changing search engine algorithms.
Here are several reasons why you should regularly update your website and its content.
Updating your content keeps your website relevant

Search engines such as Google use programs called web crawlers to index a website based on a variety of algorithmic factors. These include keywords, informational quality, site performance, and content. The information scanned by the crawlers is then used to determine the website's ranking in online search results.

Crawlers are also programmed to constantly revisit sites for updates. If you regularly upload high-quality content and implement responsive web design elements on your page, your website has a much better chance of appearing on the first page of search results.

Fresh, updated content can improve your website's authority

Content is King. This is particularly true for authority sites which focus on one topic or subject, such as real estate.

Because these websites deliver real value through well-written and informative original content, they are considered by search engine algorithms to be respected sources of information. As a result, these websites rank better in search engine results pages (SERPs).

The most effective way for your real estate website to cultivate brand trust and authority is to upload quality, linkable content regularly. This can be in the form of market updates and blog posts about local community developments and lifestyle.

Regular updates can lower your website's bounce rate

Google and other search engines keep track of a website's bounce rate or the number of visitors who immediately leave upon opening a webpage.

A high bounce rate is likely the result of low-quality content, outdated page design, poor copywriting, and an overall bad user experience. Websites with high bounce rates are known to have dismal rankings in online search results. They also tend to have poor conversion rates.

To avoid this outcome, check your website regularly to see if everything is working properly. Are the webpages loading fast? Is the information you're presenting up to date? Is the website design dated? Note errors, inaccurate information, and other details so you can implement the right fixes and updates.

Updating your website's content is good for social media marketing

One of the easiest ways to grow your real estate website's viewership and customer base is through social media. However, most social media channels depend on original and new content.

If your website has not been updated for some time, it can become difficult to market on certain platforms like Facebook, Twitter, and Instagram. You can keep things fresh and interesting by creating and uploading a mix of seasonal and evergreen content for your website.

For example, you can publish seasonal articles and blogs on decorating your home or how to manage moving houses during wintertime. These posts can be complemented by evergreen articles that are centered on topics that are always relevant. This can include home buying or selling guides, articles on how to find the right realtor, and neighborhood information.

Having a mix of seasonal and evergreen content will ensure that you will always have something to post and promote on your social media platform of choice.
When and how should updates be implemented?
Minute changes like streamlining existing headlines, adding new data to articles and blogs, uploading new photos, and polishing existing captions can do wonders for your real estate website.
That said, the better option will always be to create new, original content, or introduce sitewide updates such as a new design. These changes will allow you to hit your targets—increased social media relevance, improved search engine indexing, and increased traffic—more efficiently.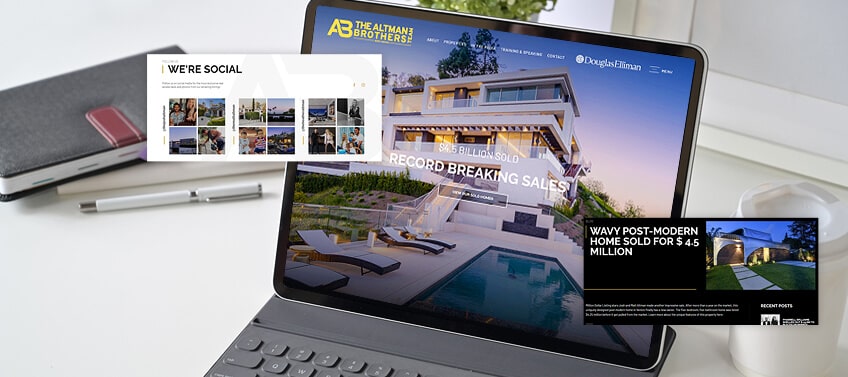 Updating your website's content, however, doesn't have to be done in one fell swoop. You can also roll out updates gradually. Here are a few tips to help you organize a plan for your real estate website's refresh.
Evaluate your website's layout and navigation. Nothing spoils a visitor's experience more than a homepage that's difficult to navigate. Explore your website from a visitor's point of view and take note of any potential problems that they may encounter.

Take inventory of the photos you may have used in your site and see if they are all up-to-date and sharp. Photos are particularly important when it comes to real estate websites. They draw users' attention first and provide visual interest, especially if it accompanies text. Make sure that only up-to-date and clear photos get uploaded on your real estate website.

Check your analytics and audit your existing posts. Checking your site's current progress through Google Analytics will allow you to see what kind of content draws the most traffic, as well as the days when the site experiences consistent considerable spikes. These can prove invaluable when crafting an editorial calendar for future posts.

Create editorial and social media calendars. Editorial and social media calendars are important. They allow you to plan and organize your posts and updates ahead of time. Not only that, but editorial calendars also help the team avoid any confusion.

You can track the type of content that will be posted, the writers and designers who will create them, and their publication dates. You will be able to avoid duplicates and ensure your content is always relevant.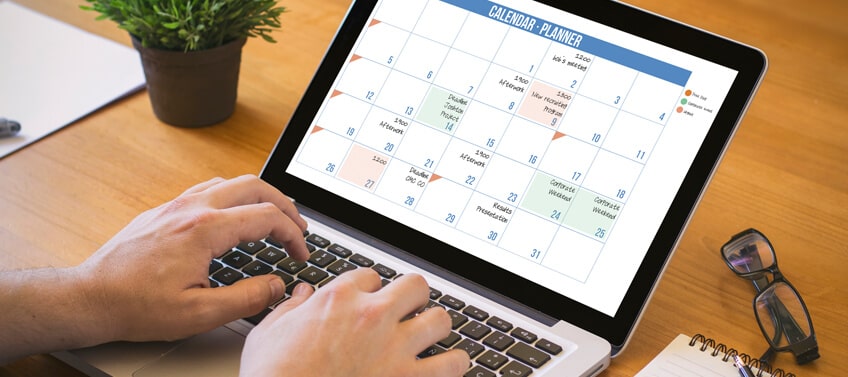 Fine-tuning and maximizing your online presence is one of the most important things you can do to grow your real estate brand. But we know that real estate professionals are constantly on the go. Let Agent Image take care of this so you can focus on the practical side of your business.
It's time that you entrusted Agent Image with the task of elevating your real estate website. Give the Agent Image team a call today at 800.979.5799 for a free consultation.
Did you enjoy reading this article?
Sign up for more updates with our Agent Intelligence Newsletter!
We are committed to protecting your privacy.
Real Estate Websites for Agents
Learn which package works best for you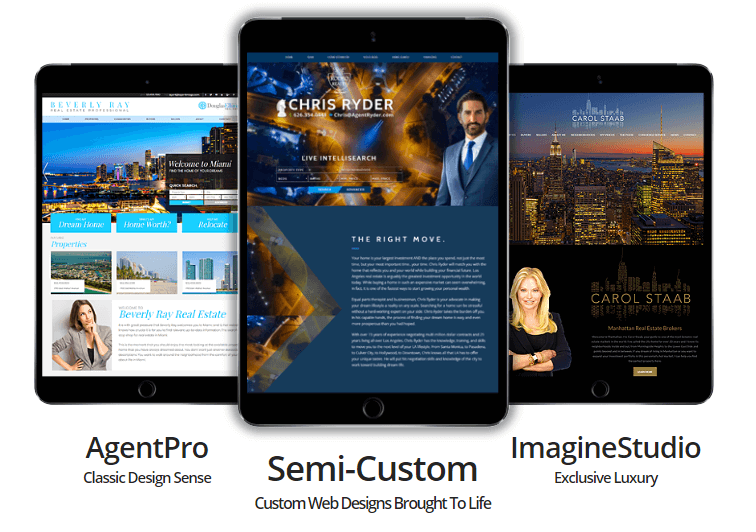 Learn More