Home Staging Ideas for the Holiday Season
Selling a home during the holidays can have its upsides. With fewer listings in the market and buyers flush with time and cash, it is possible to close a sale with the right holiday marketing strategy.
If your client is intent on selling this holiday season, here are some staging tips to help make their home more appealing to buyers.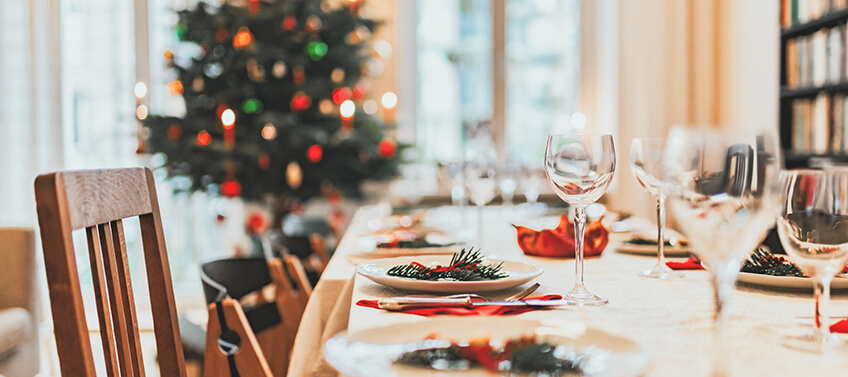 Home staging tips for the holidays
Tidy up

No matter the season, general cleaning is always the first step to staging a home. Taking the time to sweep up, take out the trash, and shovel snow can make a home more presentable to potential buyers.

For sellers who do not have the time or own rather large properties, refer them to a snow removal service. Keeping the outdoor areas clear of snow will make it easier for buyers to get a better sense of the property's size and exterior features.

Organize incoming packages

Talk to your clients about setting up an organizational system. They can dedicate a corner or room in the home for incoming packages and gifts, plus accumulated packaging waste. This way, your clients can keep their items securely and prevent homebuyers from getting distracted.

Spruce up the exterior

Curb appeal still matters, even if there are fewer listings on the market during the holiday season. It's one of the first things buyers notice, after all.

Some advice you can give to your selling clients for better curb appeal is to repaint the front door with a welcoming shade, clean the siding, shovel snow, and remove trash or debris. They can also power wash the walls for more impact.

Since it's the holidays, another thing sellers can do is to place weather-resistant outdoor furniture in their front porches or yards. Throw pillows and warm blankets on Adirondack chairs are bound to make homebuyers stop and stare.

Create an inviting atmosphere

It's important to tell your selling clients to maintain the warm and inviting atmosphere throughout the property.

One of the most important things to do is to keep the inside temperatures comfortable and, during even colder weather, toasty. Turn on the heater, light the fireplace, and make sure that the rooms are well-ventilated. Add-ons like cups of coffee, chocolate, or eggnog will keep homebuyers' hands warm as they tour your client's property.

You can also advise your client to play around with textures, colors, and accessories to give the home a lived-in feel. For example, place a fleece blanket or throw pillows on the couch. Place a stack of books or board games on the center table.

Choose tasteful yet neutral holiday decorations

Buyers come from different backgrounds and cultures. As such, advise your clients to not go overboard with the holiday decor and religious imagery— these might alienate some buyers and prevent them from viewing the space as their own. Flower wreaths, candles, ornamental vases and tabletop arrangements are usually the best ways to go.

Another thing to watch for are family holiday traditions, which can also influence the decor sellers choose to put up. Since the property is up for sale, remind your clients to decorate for potential homebuyers, not for themselves. The main goal is to help interested parties visualize the home as their own.
Your website can use staging, too
Staging isn't only for homes for sale— it can benefit your real estate website this holiday season as well. Check out the following tips that will add seasonal cheer to your real estate website.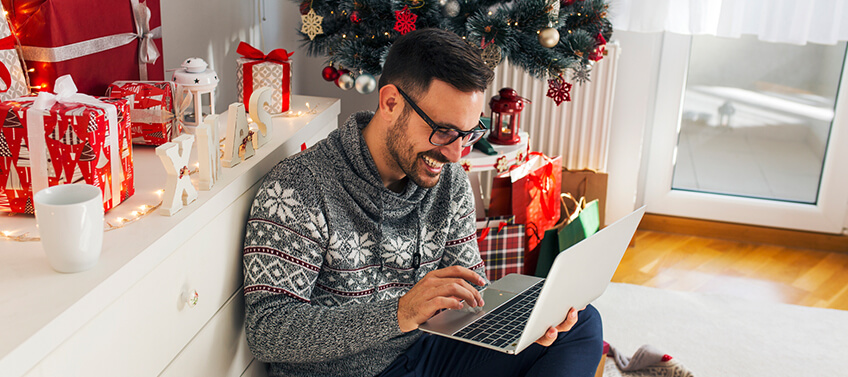 Use seasonally appropriate hero images

Swap your website's usual hero images with ones that match the holiday spirit. These can be drone flyovers of the market during wintertime and scenes of families and friends gathering for meals and festivities.

Hero shots are some of the first things visitors see as they pull up your real estate website. With a seasonally appropriate banner to greet them with, you will be setting the tone from the get-go and spreading holiday cheer.

"Winterize" your logo

A subtle way to stage your website for the holidays is to use a different version of your real estate logo. You can use color accents that are traditionally associated with the season, or add decorative elements like sparkles and gleam effects. When done right, your real estate logo will still be in line with your branding while being up to the times.

Share your season's greetings

Another way to welcome visitors to your website is with a customized message relaying your season's greetings. You can present this through a stylized graphic that pops up as soon as the website completely loads. An alternative would be to change your usual homepage text to one that is more current to reflect the season and the holiday spirit.

Here's a sample that might inspire you:

Use a new profile or team photo

If your real estate website features a photo of you or your team, you can use the holidays as a chance to upload a new picture. You can opt for a holiday-themed photo, but if you plan to keep it on your real estate website for a few months, consider wearing a color like red or white with gold accents. This way, the picture can be timeless and still seasonal to a degree.

Use a different background

Another subtle way to change the look of your real estate website for the holidays is to use a different background for the season. The ensuing change can be so subtle, it might escape the notice of some of your real estate website's visitors.

But as with our home-staging advice, don't go overboard when choosing a holiday-inspired background. Stick to timeless, neutral motifs that still fit the overall look of your real estate website. An easy way to go about it is to choose a background in a muted holiday color that complements your website's palette.
Deck your website for the holidays with Agent Image
Selling homes over the holidays? Get your website ready for the holiday season with Agent Image. Call us at 1.877.843.8860 to get started.
Did you enjoy reading this article?
Sign up for more updates with our Agent Intelligence Newsletter!
We are committed to protecting your privacy.
Real Estate Websites for Agents
Learn which package works best for you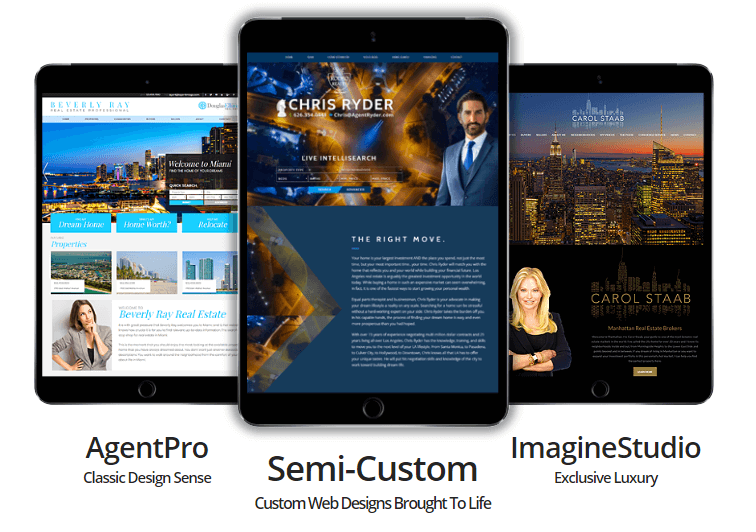 Learn More