House Clean Your Website
People are attracted to things that are fresh and new. No matter how well-designed and optimized your website is, if you haven't added new content in months you could very well lose the interest of your audience.
If you want people to keep coming back for more, you have to give them a reason to do so – and all it often takes is just a few simple updates. Here are some tips on how you can inject new life into your site:
Like a house, your website needs a fresh coat of paint now and then. Update the photos, agent photos, and even the overall color scheme. Check out https://www.agentimage.com/agent-image-website-support-delete/ for new imagery.
Content is key. Add new listings and community event information, flesh out your Communities/Neighborhoods section, and enhance property listings with more photos or virtual tour links. Don't forget to do some pruning as well and mark sold listings appropriately.
Refresh your blog – post new articles and have them link to properties or pages on your site.
Make it easier for people to connect with you. Provide links to your Facebook, LinkedIn and Twitter account. If you need help setting these up, contact our Internet Marketing Specialists (1.800.635.1231) to see what we can do for you.
Shop local! Increase your backlinks by contacting local businesses to see if they could put your website link in their directory or resource section of their website.
Remodel – if you haven't changed your site's overall design in a long time, consider a revamp. Then complement this new branding in your email stationery, business cards, flyers, etc.
Overall, after you've completed a bit of house cleaning for your website, be sure to announce the newest updates to your site in your email announcements, blogs and social marketing pages.
Did you enjoy reading this article?
Sign up for more updates with our Agent Intelligence Newsletter!
We are committed to protecting your privacy.
Real Estate Websites for Agents
Learn which package works best for you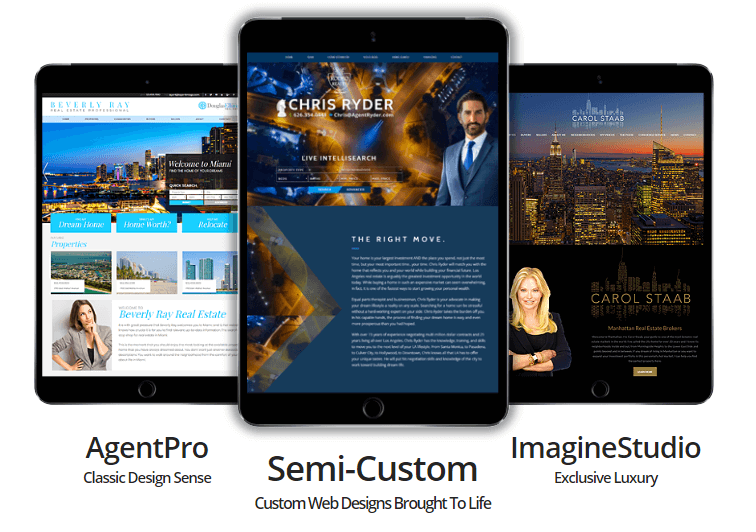 Learn More