How to Get Your Fans to Share Your Content
One of the indicators that prove that your social media campaigns are effective is if your content is being shared. For real estate agents, this results in more leads and a higher chance of selling at a faster rate. After all, when it comes to generating sales, it all starts with exposure. One tactic in getting your target audience to share your content is through user generated content.
What is user generated content?
User generated content or UGC is all about collaborating with your followers to come up with fresh ideas or to share content with you that's relevant to your business.
Here are some ways you can encourage your followers to interact and generate content for you:
By simply accompanying a post with a question, you can start a discourse with your followers. To make it even more interesting, challenge them to come up with a bright new idea that allows them to think in a creative way.
You can ask your audience for their opinion regarding your services or their experience with your real estate company. You can also ask them for suggestions on what they would like to see from your company or if they wish to know more about the communities that you operate in. You may also conduct polls about places in your community, ask users to vote, and so on.
Make things interesting by asking your audience fill in the blanks type questions which could go like this:
Where do you go for the best hiking trails in California?:________________
What's your favorite city in Texas?
And watch as your reach expands upon every reply or repost you get.
Make it interesting with contests.
There are lots of different contests you can come up with to engage your audience. One popular contest idea that organizations use nowadays are photo contests, wherein the organizations ask for photo submissions or are asked to caption a photo. Of course, having a reward for the best entry makes it a whole lot interesting for your readers as well.
Here's an idea: Post a photo of a hole-in-the-wall destination or landmark in your city and ask your audience to guess what it is.
Simply ask users to share your content especially if they found it helpful. You can even ask them for video or photo submissions about the community they live in with the intent of improving local tourism or even just for the sake of sharing.
If you need some more tips on improving engagement on your social media networks, check out our social media services that can make life simpler for you!
Did you enjoy reading this article?
Sign up for more updates with our Agent Intelligence Newsletter!
We are committed to protecting your privacy.
Real Estate Websites for Agents
Learn which package works best for you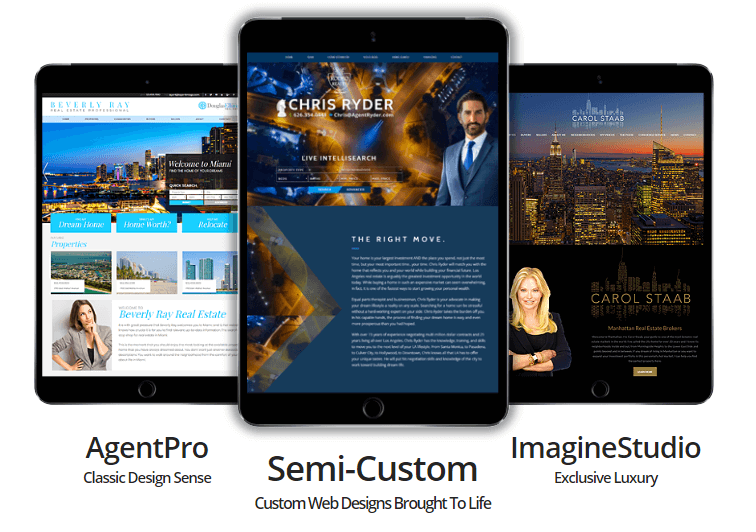 Learn More