How to Maintain a Great Real Estate Blog
With more and more agents introducing blogs as a supplement to their real estate websites, capturing the attention of readers and rising above the clutter of other blogs has become more challenging. Readers have become more discerning and can tell the difference between good and bad content. Posting one good article is just the beginning to effective blogging – following it up with another good one and maintaining that trend is the issue. The following are tips to help you maintain your real estate blog and keep your readers coming back for more:
Be Consistent – Try to pick a day or two of the week to blog and stick to those days regularly. Once you get the hang of it, it will become part of your routine and something you will learn to do more efficiently. Staying consistent with your blog schedule also assures readers of getting fresh content on a regular basis. Frequent posting shows them that you are devoted to it and that you mean business.
Use Keywords – Each time you blog, include a set of keywords or phrases that potential customers might enter when doing a search. For example, if you are blogging about what Pasadena has to offer, you might use phrases like "fine dining in Pasadena" or "Pasadena lifestyle options". You may also use these in your tags or post categories. Doing so allows major search engines like Google to index your blog as relevant and will result in a higher ranking for your agent website and blog in the long run.
Get to the Point – The focus and attention span of the average internet-user is relatively short when compared to newspaper readers, therefore you want to keep your posts short and sweet. There are a million other sites for potential clients to visit online, so cut to the chase and make your point as quickly as possible.
Interesting Content – You might attract the attention of your readers with a catchy headline, but can you keep them interested with your content? When writing a blog post, it is easy to stray from the topic and lose the whole point of what you are blogging about. Your headline should be a preview of what to expect in the main body, so keep your eye on the ball and be creative. If you need to make several points, use bullets to keep your points clear and organized.
Encourage Comments – A good way to get people talking about your company is by inviting them to leave comments at the end of your blog post. All it really takes is for one person to react to your blog, which will attract attention for a thread to possibly develop. Pretty soon, other people will be reading your post and will engage in a discussion on your page. Reply in the comments as well when your readers have inquiries. This engagement will show you value your readers.
Spread the Word – Once you have posted your awesome blog on your website, extend your reach by syndicating your content. Posting on social networking sites like Facebook and Twitter instantly multiplies your readers and further establishes your online presence.
For more tips on how to write effective real estate blogs and advice on how to get the most out of your real estate website, you may contact Agent Image at 1.800.492.6777 x 543 or email [email protected]
Did you enjoy reading this article?
Sign up for more updates with our Agent Intelligence Newsletter!
We are committed to protecting your privacy.
Real Estate Websites for Agents
Learn which package works best for you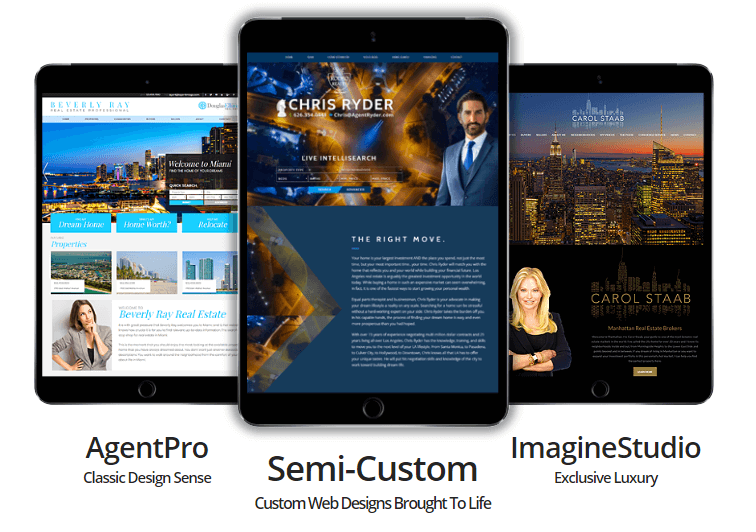 Learn More