How to Write Property Descriptions That Sell to Buyers in the Coronavirus Era
The coronavirus pandemic has caused major changes in how we do real estate business. Home buyers are starting to look and purchase homes remotely, while sellers are investing in more digital marketing methods. And as more and more people search for homes online, real estate listing descriptions have become more important than ever.
We're not just talking about uploading high-quality listing photos. They do convey a thousand words, but they still leave a lot of things unsaid. One of the best ways to beef up your online real estate listing is by providing a well-written description of the property.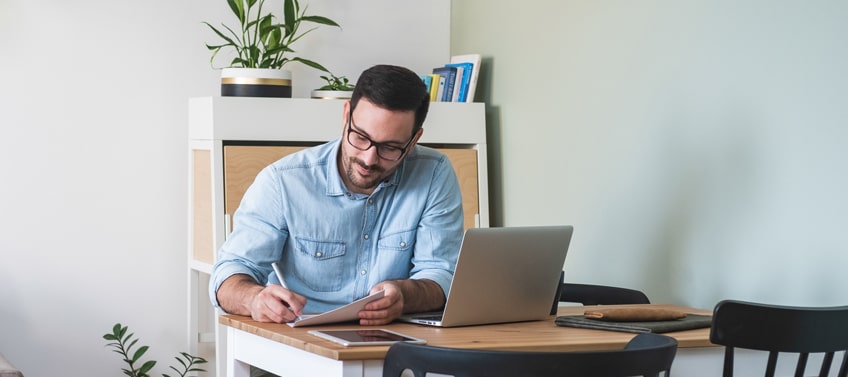 It's time to get your creative juices flowing. Here are a couple of ways you can write an engaging and detailed property listing description to entice home buyers during the coronavirus pandemic.
Keep the headline short but eye-catching
Buyers' eyes often gravitate towards the listing cover photo first, but afterwards, they will check the headline as it adds context to what exactly they are looking at.
With the right set of words, you can create a short but compelling headline for your real estate listing. Set the tone with the location, then add descriptive words that will evoke a response from buyers. You can also highlight one of the property's best features or focus on its most important asset.
Here are some examples: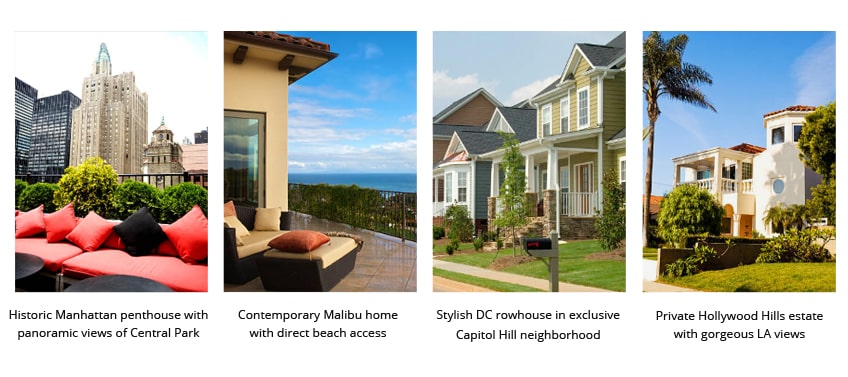 Follow through with a captivating introduction
The scene is set with the real estate listing headline. It is time to expand it with an opening statement. With a sentence or two, you will let potential home buyers know just enough about the property to pique their interest and entice them to explore the listing even further.
Let's write an opening statement for one of the sample headlines we gave earlier:
Contemporary Malibu home with direct beach access
Located right along Carbon Beach, hear the waves lap against the shore in this sleek and contemporary Malibu home. Walk along the beach during the low-tide, and enjoy unobstructed views of the ocean anytime.
Here is another example, this time for the rowhouse in Washington, DC:
Stylish DC rowhouse in exclusive Capitol Hill neighborhood
Live in a beautiful and newly updated historic rowhouse in DC's sought-after Capitol Hill neighborhood. In this leafy community, you're only a few minutes away from DC's most iconic landmarks and a variety of home-grown establishments.
Specify details according to room or space
After the opening statement, you can start adding more details about the property, from the number of bedrooms and bathrooms to specific features, be it city parking, countertops made from Italian marble, and energy-efficient appliances. Just remember to add these information accordingly, not lumped altogether in one long paragraph.
The best way to go about it is to describe rooms by type and include all the important details in that space. This way, potential buyers won't be overwhelmed with all the information. It also enables them to imagine the space as you walk them through it.
Talk about the neighborhood
In real estate, it's always about the "location, location, location." As such, make sure to add something about the area. If the property is located in an urban area, indicating if it is close to public transport options is a must. If the property is being marketed as a private retreat in a touristy destination, emphasize its seclusion.
Schools are another important consideration among home buyers. List down options, both public and private, that are located in the area. It wouldn't hurt to add adjectives such as "nationally recognized" or "award-winning," as these indicate outstanding educational opportunities.
Don't hesitate to add other location highlights, such as proximity to the downtown area, parks and green spaces, lifestyle options nearby, and outdoor recreation.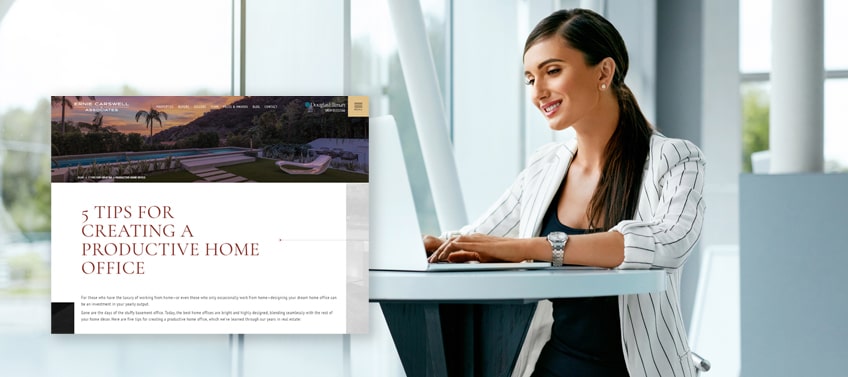 Use words that sell
Words are important, and in real estate listings, they can have a drastic impact on the sales price of a home as this study from the 2000s found out. So, don't just describe. Be thoughtful in your choice of words. Avoid anything that implies something vague and stick to specific wording.
Here is a short list of words and phrases that work well in real estate marketing:
Turnkey
Gourmet
Energy efficient
State-of-the-art
Suite
Spacious
Stainless
Landscaped
Impeccable
Beautiful
Lovingly maintained
Open floor plan
Luxurious
Updated/upgraded
Custom-built
Ultra-modern
Private
Remodeled
Hideaway
Designed for entertaining
Well-lit
Cozy
Intimate
Retreat
Hardwood floors
Skyline view
Beachfront
Priced to sell
For describing the neighborhood, the following words have also shown to have a positive impression on home buyers: centrally located, upscale, prestigious, gated, close to town, family-friendly, tree-lined, walking distance, and close to public transport.
If there are words that sell, there are words that can have a negative impact on the listing. They are deemed misleading or vague. Here are some examples:
Potential
Bargain
Nice
Must-see
Basement
Fresh paint
Near train or bus line
Charming
Fixer
Cosmetic
Boast/boasting
Investment
Don't forget to include the practical amenities
You can include a separate section in the listing description for all of the property's practical features that you weren't able to fit in the room-by-room walkthrough. There is no need for an elaborate paragraph. You can simply list these amenities one by one. For instance:
This Capitol Hill rowhouse is also equipped with the following:
Newly installed solar panel system
Smart-home security system
Brand new exhaust systems
Energy-efficient windows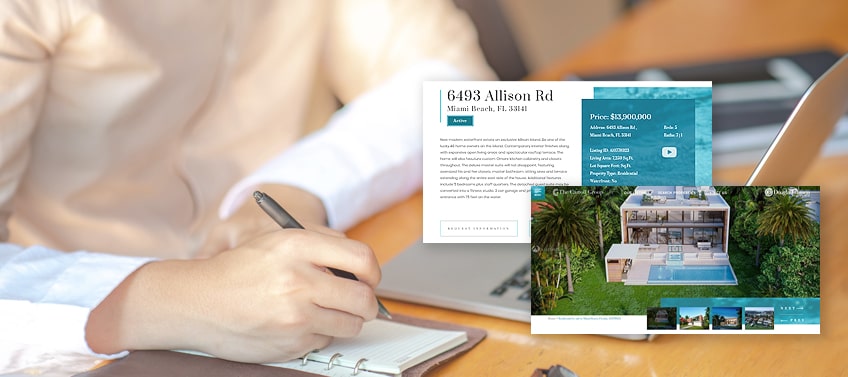 Let's make your real estate listing descriptions better than ever
Homes have their own stories. Share them and leave a great and lasting impression on home buyers with vivid, detailed, and engaging descriptions of the homes you're selling, especially as you sell during the coronavirus pandemic.
Agent Image has a dedicated team of professional writers ready to take your real estate listing descriptions to a whole new level. Contact Agent Image today for a free consultation or give us a call at 800.979.5799.
Did you enjoy reading this article?
Sign up for more updates with our Agent Intelligence Newsletter!
We are committed to protecting your privacy.
Real Estate Websites for Agents
Learn which package works best for you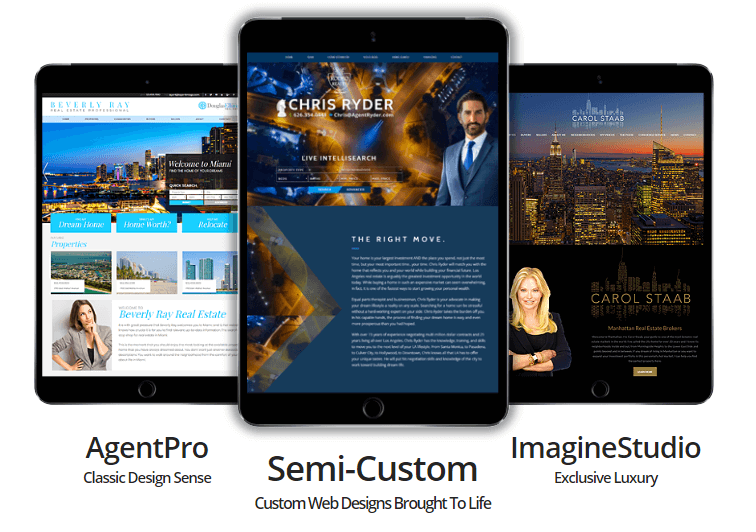 Learn More