Improve Your Response Rates Using Call to Action
Nowadays, it is tempting for real estate agents cut to corners and enter online listings in the shortest, most unimaginative manner. In most cases, the main selling points of the house being sold are even omitted, leaving prospective buyers out in the cold with nothing but vague abbreviated characters unlikely to pique their interest.
Given this common oversight by countless agents, it also presents their competition with an opportunity to capitalize on this mistake – with the end goal being to produce solid results and converting leads into sales.
Follow these tips to help you write compelling property listings peppered with action words that will ultimately result in more phone calls from interested consumers:
1. Give them 101 reasons to live there: No matter how beautifully written your prose is on the house itself, you need to back it up by painting a picture of what it feels like to live in the neighborhood too. To inspire you, write as if you are taking a customer through the photo gallery of your website, describing the most interesting details as though you are with a customer looking online. You could also use Google Earth to showcase an aerial view of the neighborhood and show them points of interest in relation to the property.
2. Be specific: Provide details and be prepared for anticipated questions that are important to potential buyers. You also want to steer clear of clichés and generic adjectives that don't stand out. Start by creating a list based on each one of your properties and highlighting the top selling points of your listing – whether it's the jacuzzi on the deck, the sprawling backyard or the quaint nursery for the bun in the oven. And don't forget to mention the nearby library, supermarket, tennis courts and playground!
3. Make them want to call you: Provide a call-to-action for them to pick up the phone and plan an appointment to see the house. If you don't consider yourself a writer, it's a worthwhile investment to hire a pro to help you with your copy. It should make the home sound as enticing as possible and generate excitement by creating scenarios that they can relate to. Tell the story of what you see and feel, without omitting the little details that sell the home. Perhaps mention nearby restaurants and yearly events.
Don't forget to check out other local home builder websites and get a feel of the tonality and vocabulary used. And lastly, take it to the next level by interviewing the home seller on why they loved their home and the neighborhood. Once you have a wealth of information, it's just a matter of condensing everything into a compact, well-written description that will catch the attention of your market.
If you don't have enough time to write your listing descriptions,contact us to see how we can help: support(at)agentimage(dotted)com or call 1.800.492.6777.
Did you enjoy reading this article?
Sign up for more updates with our Agent Intelligence Newsletter!
We are committed to protecting your privacy.
Real Estate Websites for Agents
Learn which package works best for you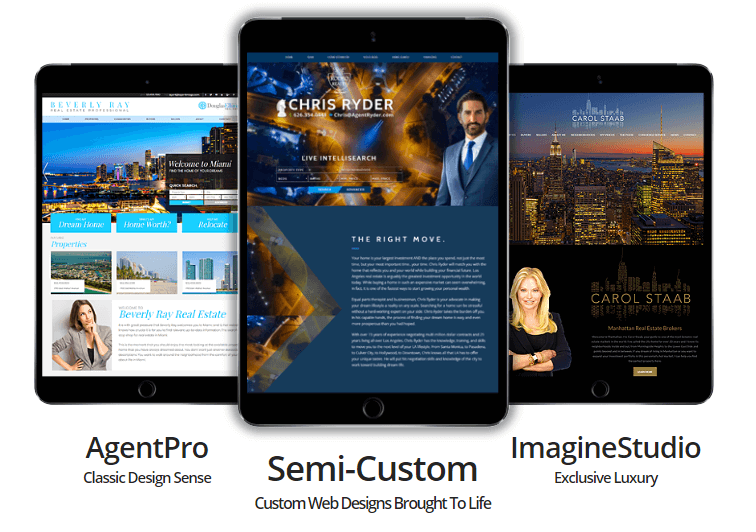 Learn More