Influencer Marketing for Real Estate
We've long acknowledged the power of viva voce or word of mouth. We get referrals and a variety of information from other people by personal exchanges. And now, in the age of social media platforms, it's so easy to sink into what's trending or viral.
Some people have mastered the art of social media, they've garnered followers who hang on to their every word or recommendation! Wouldn't it be nice to get in touch with one of these influencers to help boost your business?
Today, let's zone in on what other people can do to help your brand gain traction and beat the competition. Let's dive into the world of influencer marketing.

What is influencer marketing?
Influencer marketing is simple to grasp. It's a type of marketing wherein you use "influencers" (people with a considerable amount of influence) to help boost your brand to a very large audience. These influencers can be anything, from lifestyle bloggers to local entrepreneurs and celebrities.
Instead of interacting with your target audience yourself, influencers will share your content. That way, you'll be able to reach a much larger audience — one you wouldn't be able to reach on your own (unless you are an influencer yourself!)
Influencer marketing + real estate = success
Influencer marketing is a relatively new method in real estate, but one you should definitely try. Reaching a larger audience beyond your usual target paves the way to establishing your brand's presence in a much larger scale. This can significantly boost your business and set yourself up as the go-to real estate expert in your area of specialization.
The trouble with influence marketing, however, is that it can go way beyond the mark especially if without a well-conceived plan. To make sure your investment is worth it, it's of paramount importance you remember these tips:
Get to know your influencer – To make this marketing method effective, understand your influencer and his or her target audience. "Treat influencers as you would the media," according to MarketingLand.com. Approach them with a handcrafted pitch specific to their brand and their audience. Build a relationship with your brand advocates– this will help determine whether they will create the right kind of sponsored content for you.

Provide targeted and quality content – To establish your brand's presence and expertise in the subject matter, make sure you provide your influencer with well-prepared and targeted content.

Craft an effective communications plan
The key to smart and successful influencer marketing is careful strategy and preparation. Here are guide questions to help you come up with a plan tailor fit to your real estate business and personal brand's needs.
What is your goal? What do you need an influencer for? Is it for your website's launch, or to advertise an upcoming open house? Understand your ultimate goal and build your strategy around this objective. By doing so, chances of achieving maximum ROI will be high.

Who is your audience? Understanding your influencer's audience, including their insights, will help you create targeted content that will capture their attention and their interest.

What is the best type of content for your marketing campaign? Will an educational content work well for your program, or will it be better to craft fun, fresh content to reach your objective? Will it be formal or conversational? Will you rely on text or let beautiful photos do the talking?

Who are your influencers? To determine the right set of influencers that will be beneficial for your marketing campaign, assess the target audience you want to reach. Are you aiming to attract Millenials to your real estate business? Young families and professionals? Jetsetters? Different types of people tend to follow influencers that showcase the lifestyle they want.

By identifying your target audience, you will be able to narrow down your list of potential influencers. Once you're done, vet your candidates. Who is the influence with most relevance? The one with the highest potential for reach? In short, who is the best influencer for your campaign?

You can work with one influencer who's involved in different social media platforms. You can also work with one influencer for each outlet. With this in mind, identify the platforms you'll want your campaign to run in (e.g., Snapchat, Instagram, Twitter, Facebook, etc.)

How do you want your brand to be presented? Include in the brief the manner in which you want your brand and business to be presented. Since influencers have the power to shape conversations and set trends, determining the your brand's image will greatly impact how it will be perceived by the your target audience.
Influencer marketing can take your brand and real estate business to unprecedented levels. Browse our blog today for the latest marketing tips in the real estate industry.
Did you enjoy reading this article?
Sign up for more updates with our Agent Intelligence Newsletter!
We are committed to protecting your privacy.
Real Estate Websites for Agents
Learn which package works best for you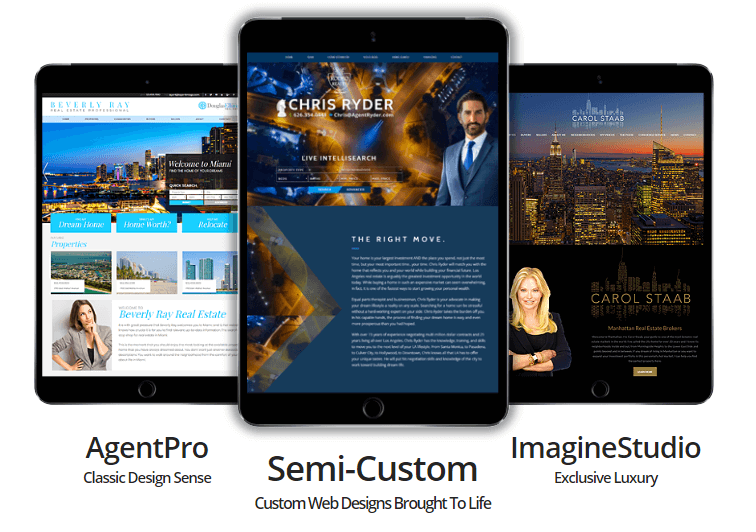 Learn More