Keep Safe: Online Security for Real Estate Agents
The web, especially social media, has opened countless opportunities for the tech savvy real estate professional to do marketing with mere clicks of a button. However, as easy it is to access information, it's also just as easy to fall into harm's way. Here are some tips to help you improve your security online:
Keep your social profiles protected.

Keep your business profiles separate from your personal profile.
Avoid posting personal opinions and sentiments on your business pages.
If you've come across information you'd like to share, always check if the information is accurate and if the source is reliable. If you make a mistake, it's easy for a Google search to find it, connected to your name.
"Google before you tweet" is the new "Think before you speak".

Use strong passwords.

Refrain from using personal information (birth dates, names of family members or pets).
An ideal strong password contains at least 8 characters with the following: upper and lower case letters, numbers, and special characters.
If you can, change your passwords every 3 months.

Keep your computer secured.

This is stating the obvious but make sure your anti-virus software is running and up to date.
Ensure that your computer's firewall is enabled.

Put it in black and white.

Making transactions online can be as risky as doing verbal transactions. Be sure to print and keep a record of all of your online transactions.
Do a print screen of additional communication over chat messaging if necessary.

Backup your files.

It's good practice to regularly backup your files in case an error or attack happens.
This practice also helps determine what has been changed or lost.

Be wary of "people-finder" websites.

"People-finder" websites can offer sensitive profile information such as your home address, personal phone number, date of birth, age, etc.
If you've found your name and information in their listings, you can have it removed by filling out an opt out form.

Clear data from your browser.

Make it a habit to clear your cookies, cache and browsing history every time you're done browsing.
Make sure that your browser is set not to remember passwords. Browsers such as Mozilla Firefox and Google Chrome have a master list of all passwords inputted if such setting is turned on.
The Internet is a very powerful and helpful tool but it can post some security hazards if you're not careful. With these tips, you can lessen the risk of dealing with online security related problems.
Did you enjoy reading this article?
Sign up for more updates with our Agent Intelligence Newsletter!
We are committed to protecting your privacy.
Real Estate Websites for Agents
Learn which package works best for you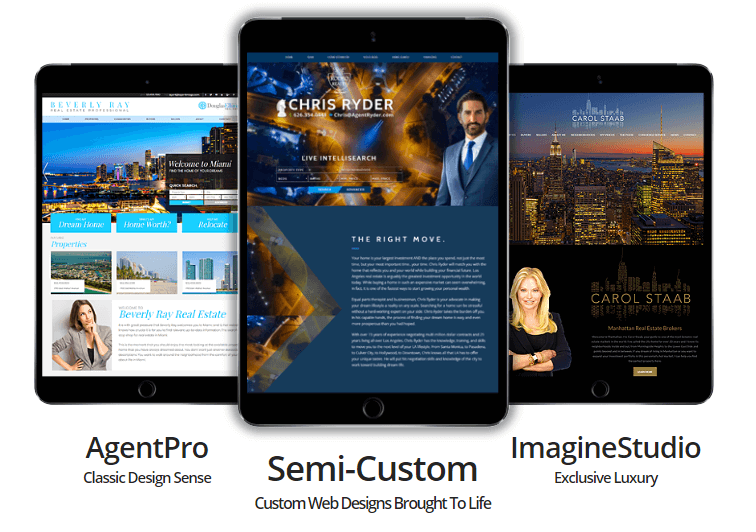 Learn More