Keeping Your Connection with Past Clients
It's always a great idea to keep in touch with former clients – doing so opens up possibilities for repeat business and referrals. However, if you don't do it right, they may only see you as that annoying person who keeps bugging them on their phone or email inbox. So how do you prevent that from happening?
Here are some of the ways you can keep in touch with former clients in a manner that's professional, memorable, and not bothersome:
Send them gifts
Sending unusual gifts that could get them to smile or laugh is a great way of reminding them of you. Simple presents like house-shaped paper clips, a useful tool for the kitchen, Christmas tree decorations, or a refrigerator magnet with a list of pizza delivery hotlines are some of the presents you can give to former clients. Sending these out at least once every year is a great gesture that'll remind them of you.
Offer helpful information
Keeping your clientele up-to-date on the local housing market such as the mortgage rates, foreclosure information, or their home's current value is a great way of keeping in touch without being annoying. You can also send them home maintenance tips, remodeling ideas or any information they may find useful that relates to their community.
Add them on social media
Adding clients on social media is a great way of staying in touch, and lets you get to know them on a more personal level. With social media, you can interact with them personally – send greetings on their birthdays, congratulate them on wedding anniversaries, and more. You can also use social media to post updates and reminders that clients may find entertaining or helpful.
Organize events
Invite your clients to Halloween parties, outdoor barbeques, or movie nights. Organizing special events adds a personal touch, and sets you apart from others. It doesn't have to be formal; you can simply just hang out with them, have a good time, and find out what's new.
Maintaining connections
When it comes to keeping in touch with clients, always remember to be consistent. Create a database of former clients, and keep a schedule of birthdays, holidays, and other special days that can serve as great opportunities to send them a token or a simple greeting.
By maintaining your connection to former clients, you're paving the way for repeat business and more referrals.
Did you enjoy reading this article?
Sign up for more updates with our Agent Intelligence Newsletter!
We are committed to protecting your privacy.
Real Estate Websites for Agents
Learn which package works best for you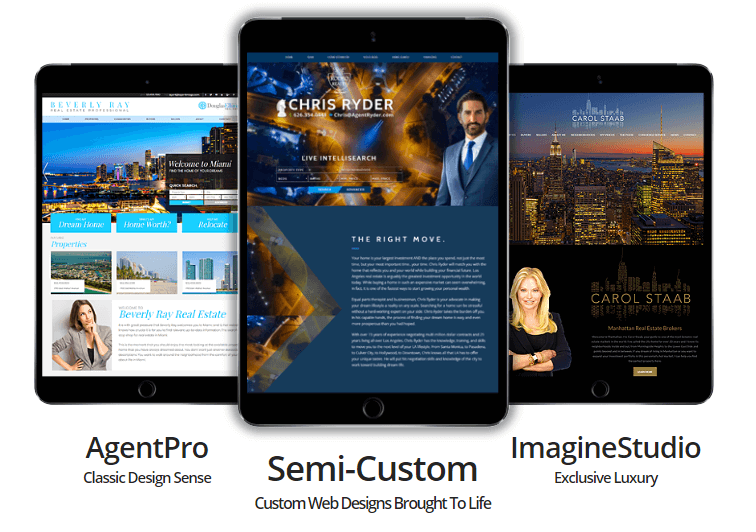 Learn More