Managing Your Real Estate Business in the Midst of COVID-19
As the coronavirus pandemic continues to take hold around the world, the thought of how it's going to affect the U.S. real estate industry is probably foremost in your mind. What are your options as a realtor? What happens to mortgages? How will buyers and sellers react? And how are you going to conduct your business online now that most of us are staying at home due to the COVID-19 pandemic?
Let's take a look at the situation so far and at what you can do to successfully navigate the U.S. real estate market in the time of COVID-19.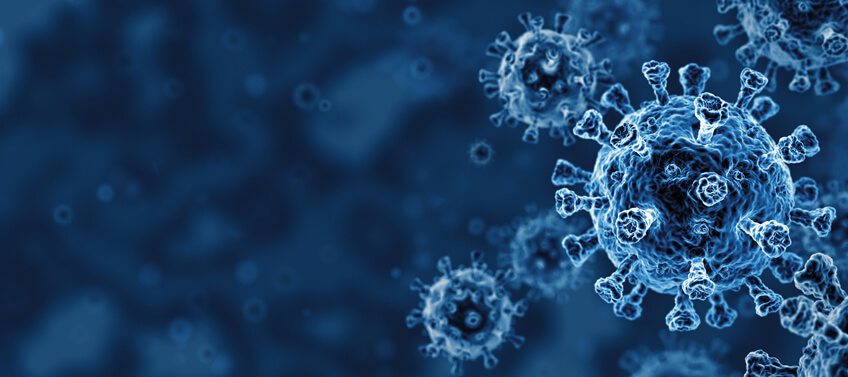 A brief backgrounder on COVID-19
Coronavirus 2019, popularly referred to as COVID-19, is an infectious disease caused by the novel coronavirus called SARS-CoV-2. The outbreak started out in Wuhan in Hubei Province in China and eventually spread to different countries. Because of the global spread and the continuous rise in the number of infected people, it has been characterized as a pandemic by the World Health Organization (WHO).
One of the most challenging things about COVID-19 is its high infectivity rate. Another complication is that although some infected people manifest symptoms (such as fever, shortness of breathing, and dry cough), others with COVID-19 are completely asymptomatic. This makes it harder for health professionals to monitor the transmission. This is why everyone is encouraged to stay home and practice social distancing.
What are the latest updates?
As of April 6, 2020, all 50 states have reported cases of coronavirus transmission. There are a total of 330,891 cases as of the time of writing, with total deaths recorded at 8,910. New York has the highest number of cases, followed by New Jersey, Michigan, California, and Louisiana.
Since the likelihood of community transmission is high, the number of infected people is expected to rise over the following days and weeks.
As of June 2, 2020, the number of cases in the United States have ballooned to 1,787,680. The number of new cases by day has also shown to decline, with the highest ever recorded on April 4, 2020. There have been some spikes and the situation remains fluid.
Despite that, a lot of states have started to reopen, while others are going forward with regional reopenings on a case by case basis. Stay-at-home orders have also started to expire, but state and local governments are adamant in enforcing social distancing and other safety guidelines. Here are the states that are reopening as of June 2, 2020:
Idaho
Montana
Arizona
Wyoming
Colorado
New Mexico
North Dakota
South Dakota
Nebraska
Kansas
Oklahoma
Texas
Minnesota
Wisconsin
Iowa
Missouri
Arkansas
Louisiana
Indiana
Ohio
Kentucky
Nevada
Utah
Mississippi
Alabama
Georgia
West Virginia
Virginia
Maryland
Delaware
North Carolina
South Carolina
Florida
Maine
Vermont
New Hampshire
Massachusetts
Rhode Island
Connecticut
Alaska
Hawaii
You will find the latest updates on U.S. cases at the CDC's website: https://www.cdc.gov/coronavirus/2019-ncov/cases-updates/cases-in-us.html
For global cases updates, check out Johns Hopkins University's dashboard at https://coronavirus.jhu.edu/map.html.
For updates on state reopenings, check out the New York Times' coverage at https://www.nytimes.com/interactive/2020/us/ states-reopen-map-coronavirus.html.

The economy and the coronavirus crisis
Current public health measures in place to combat the transmission of COVID-19 are taking their toll on the economy.
According to a study by S&P Global, the coronavirus outbreak in the United States will most likely peak in May. A u-shaped recovery is expected to take place sometime during the second half of the year. This, however, depends on how long the virus will last in the country. There is also no saying just how long the recovery period will last.
What we've learned from past recessions
The "trickle down" approach doesn't always work. In the 2008 recession, the federal government released a massive stimulus package to reenergize the U.S. economy. It was first given to the banks and big corporations under the mistaken assumption that they would help ensure that it would eventually reach the people who needed it the most.

As we know, this did not happen. Fortunately, the $2 trillion coronavirus relief bill won't use the same "trickle down" approach. Not only is it the largest stimulus package in the country's history, it's scope is expansive and it is designed to provide direct support to Americans. Those who are eligible can get up to $1,200. Stimulus payments are expected to be deposited by April 17.

In addition to stimulus payments, the coronavirus stimulus package includes unemployment benefits that aim to recover 40 to 45 percent of lost income plus $600 additional weekly benefit. Payments for government-held student loans will also be suspended until September 30. As for retirement accounts, the federal government will suspend the required minimum distribution (RDM) rule for the calendar year 2020.

Live within your means. Prior to the 2008 recession, home buyers thought it was okay to get the maximum amount a bank would approve for a loan. As a result, many went underwater when the housing bubble burst. These days, buyers are more often advised to factor in all the costs of homeownership. They know that, as a rule of thumb, housing expenses should only take at least 30 percent of borrowers' income.

Don't panic in case of market fluctuations. When the 2008 recession hit, many investors panicked. Instead of looking at long-term portfolio objectives, they let themselves be ruffled. Some engaged in panic selling, and others simply followed what everyone else was doing. As a result, these investors were unable to recover when the market rebounded in 2009.

Don't stop advertising and marketing during economic slowdowns. Continued marketing and advertising during recessions can result in improved short-term and long-term sales and profits. Case in point: the 1981-1982 recession. According to a study by McGraw-Hill Research, businesses that continued to spend on ads and marketing during the slowdown experienced a 265 percent increase in sales growth when 1985 rolled in.
How will COVID-19 affect the real estate industry?
With the vast majority of Americans sheltering at home, activity in the country's real estate industry has slowed down in most areas. The long-term effects, however, are going to vary per sector and market, and will ultimately depend on the overall impact of the coronavirus outbreak on the economy, something that cannot yet be predicted.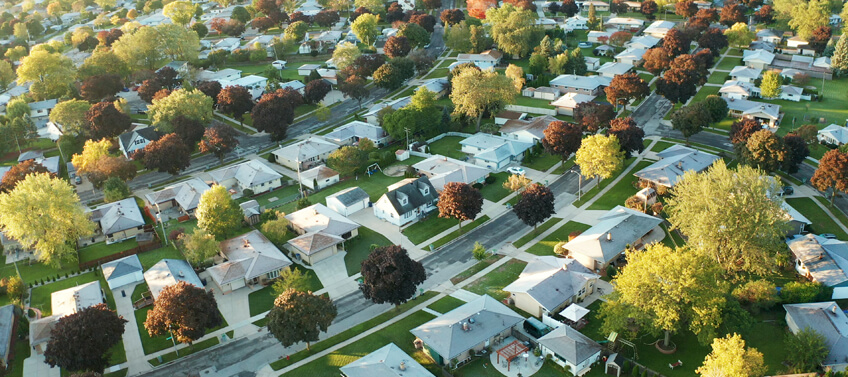 The housing market
So far, predictions on how the coronavirus will affect the U.S. housing market range from dire to slightly more optimistic. Properties in the hospitality industry are the ones that are most affected, especially those located in popular tourist destinations. And when it comes to housing, the second home and luxury markets are the residential real estate industry's hardest hit sectors.
Because of travel restrictions, tougher immigration rules, flight cancellations, and quarantine instructions, the U.S. housing market will also miss the presence of wealthy Chinese buyers. It's likely California and New York will be most affected as these are the top two markets for Chinese buyers of luxury homes.
The coronavirus outbreak will also likely affect the inventory of housing markets across the country. With most workers now staying home and more stay-at-home orders being imposed, businesses continue to shut down. As a result, real estate development and access to construction supplies and other resources will be interrupted.
Finally, some real estate platforms have decided to temporarily suspend their iBuyer programs. This includes Zillow, which has decided to stop operating Zillow Offers in 24 markets across the country to follow public health orders. They join other real estate companies, such as Opendoor and Redfin. However, online home selling has not ground to a halt completely, as some home buying companies modify their operations into a more digitized version.
Real estate and economic experts are hopeful that once virus cases in the United States flatten, businesses and spending will gradually revive.
Although the coronavirus pandemic has stalled the U.S. housing market, house prices remain unlikely to drop. In fact, the median listing price in the market rose by 1.4 percent year-over-year according to Realtor.com despite the continuous drop in housing demand.
Experts believe the relatively stable state of home prices in the country is a result of the decreasing housing supply caused by sellers pulling their homes out of the market. And as bidding wars that occurred over the last month suggest, demand for homes may be low right now, but the housing supply is even lower. This was just the case before the coronavirus pandemic hit the country.
Things might look up by the last quarter of 2020 according to Skylar Olsen of Zillow. Depending on the city, home prices might drop by two to three percent.
Real estate agents
Everyone in the real estate industry is affected by the coronavirus outbreak. As the pandemic progresses, realtors have to adjust their strategies when it comes to showing homes, meeting clients, arranging closings, and so on.
The National Association of REALTORS® has already released a guide to help real estate agents conduct their businesses in the time of COVID-19. It includes necessary information and preventative measures to keep prospective buyers, sellers, and realtors from getting infected by the virus.
Closing delays are also going to be the new normal during the COVID-19 pandemic. In a growing number of states, real estate contracts now contain a coronavirus addendum/amendment. See the one from the California Association of REALTORS®, for example: https://www.car.org/-/media/CAR/Documents/ Transaction-Center/PDF/Risk-Management/ CVA_3-2020.pdf.
We are also likely going to see a rise in the number of eClosings in states that allow it.
Mortgages
Real estate experts predict that the COVID-19 pandemic will have a significant impact on mortgage rates. According to Freddie Mac, the average rate of the 30-year fixed-rate mortgage dropped to 3.29 percent during the first few weeks of March, the lowest since 2012. The average rate has since increased, and has held steady at 3.33% from April 1 to April 23, indicating a measure of stability.
Although mortgage rates falling can pose some problems, current homeowners can take advantage of the continuously dropping rates. Jay Farner, CEO of Quicken Loans, told MarketWatch recently that homeowners can choose to have their mortgages refinanced and, as a result, be able to pay off their loans earlier.
"… One of the things we're talking a lot about is people moving from a 30-year to a lower term, a 20-year or a 15-year, because rates are so low, they can get a payment today at a 15-year that is similar to a payment they would have made four or five years ago on 30-year when rates were in the fives, yet they could pay their home off in 15 years for far less interest." (Read the entire interview here.)
Farner also believes it highly unlikely for 30-year fixed-rate mortgage rates to drop below 3 percent. If anything, it's not impossible for mortgage rates to rise sooner than expected.
Update, June 2, 2020
The coronavirus pandemic is continuing to make some changes to the mortgage process. Interest rates remain unstable, and some lenders are imposing higher credit score requirements or demanding higher down payment rates. The following are other shifts that seem to be occurring thus far:
Mortgage underwriting has become more challenging. Underwriting involves a lot of third-party partners, and with states gradually reopening, some of these businesses remain closed while others are operating in limited capacity. Lenders are trying to learn how to process applications remotely, but it might take some time to smooth out everything.

Lenders are tightening their belts. The COVID-19 pandemic has created a lot of uncertainty. We still don't know when it will pass, and economic activity remains strained. In order to mitigate risk, some lenders are implementing stricter requirements. Borrowers may have to re-do certain parts of the mortgage application all over again to assure lenders they can pay.

Buyers will need to prepare documents early. As soon as they decide to purchase a home, buyers are now highly encouraged to speak to a lender as soon as possible. This will help them gather all the necessary paperwork, such as their W-2's and tax returns, early. Experts also emphasize the importance of making sure buyer finances are in good shape to increase their chances of loan approval.
How to survive the coronavirus recession
Although the coronavirus will certainly have a significant impact on the real estate industry, there are still plenty of things realtors like you can do to keep your business afloat and emerge stronger once this is all over.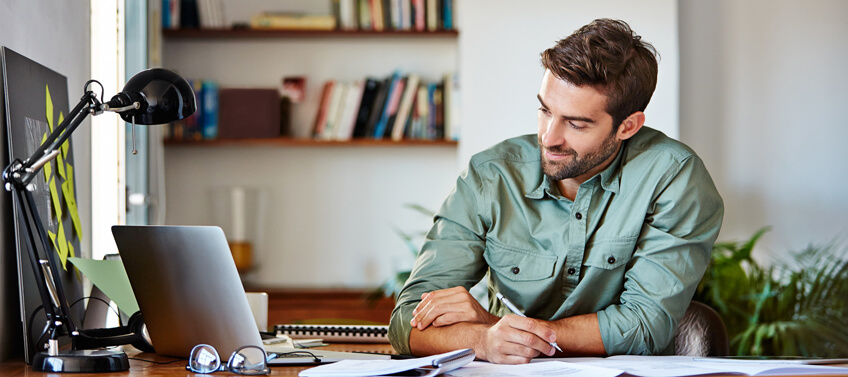 Here are some tips and relevant information to help you attract potential clients and maintain your current clientele all while observing social distancing and other public health measures.
Create and nurture relationships through social media

Health officials may be encouraging social distancing, but that doesn't apply to social media. And now that most of us are staying at home, we're spending more time on social media in general.

Attract new clients, keep in touch with your current ones, and maintain your reputation as a trusted realtor and real estate resource using your social media pages.

Keep your followers updated with the latest real estate market news, supply them with helpful lifestyle tips, provide the latest community updates. If you receive any questions, answer them. When this all passes and things start going back to normal, it will be much easier for you to reconnect with prospective buyers and people interested in selling their homes.

Beef up listing info

Even if the world seems to have taken a break because of the coronavirus disease, there are still plenty of interested home buyers out there, looking for their dream homes. Showings may no longer be possible in much of the country, but all doors are open online.

Add more information to seller clients' listings to give buyers a better idea about the property's features. Include more pictures of areas of the home that buyers would normally look at during showings (closet spaces, the views from the windows, the entire exterior, etc.). Well-written copy and captions will also help make a listing stand out.

Keep your real estate blog running

The limited number of characters you have on social media profiles is hardly enough to share a lot of information. If you have more real estate tips, advice, and community news to share, keep updating your real estate blog regularly.

You'll not only solidify your position as the go-to realtor and real estate resource in your local market, you'll also be helping your neighbors by sharing timely, relevant information. Sharing the links to your blogs on social media platforms can also help you generate and nurture leads.

Include virtual tours in your marketing efforts

Virtual tours aren't new, but not every agent has them for their listings. Virtual tours are especially helpful at this time. As people are encouraged to stay at home, it can be tricky if not impossible to go and look at a property in person. With a virtual tour, a buyer can have a look around a property as if they're on a private showing, but without ever leaving their own home.

Commissioning a professional photographer and videographer to come to a property for sale is still possible even with the social distancing guidelines. Just make sure to observe quarantine measures in place.

Get updated on eClosings

If you haven't already, now is definitely the time to understand what options are available in terms of digital real estate closings (if they're already permitted in your state, that is). Remote online notarization laws vary by state so it's best to consult with a lender/title company/settlement agent to know what the regulations are so you can better advise your clients.
These tips aren't just handy right now as we work together to overcome the coronavirus outbreak. Bear these in mind as well when you're future-planning for your business post-coronavirus.

All this will eventually pass
Here are key takeaways to remember:
COVID-19 is easily transmitted via person-to-person contact. Public health measures such as quarantines, stay-at-home orders, and social distancing are necessary to slow the speed of transmission and help ensure that health services do not get overwhelmed.

Tourist-driven sectors are taking the biggest blows. In real estate, the second home and luxury markets are taking the most hits.

Real estate development and construction are impacted as supply lines and resources are cut by lockdowns and business shutdowns.

Mortgage rates have dropped to an all-time low of 3.29 percent. Refinancing might be an option for homeowners who want to pay off their loans faster.

Realtors will now have to conduct most of their business online. They should keep their social media pages and website active. Real estate property tips, virtual tours, and comprehensive listing information will help potential buyers find new homes even in isolation.
What do we do next?
Stay vigilant. Keep yourself up-to-date on the latest news about the COVID-19 pandemic in the United States. Follow local health guidelines and practice social distancing.
And as realtors, be flexible, plan ahead, and don't forget to factor in delays. Help your clients explore their options in the best way you can.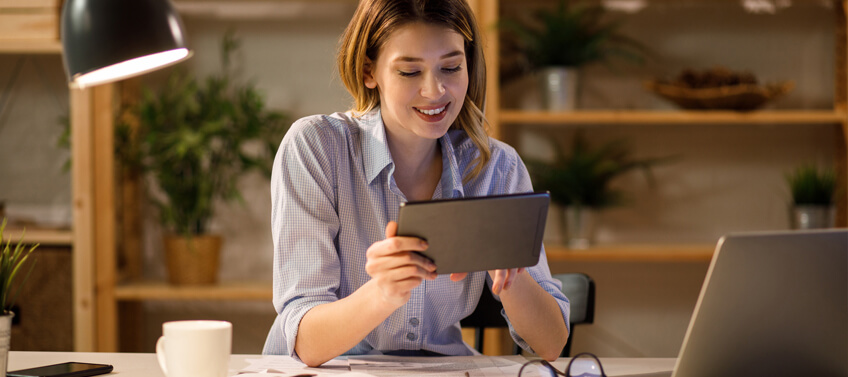 How can Agent Image help you?
Agent Image provides a full suite of real estate website services that can help support your business. Get in touch anytime. We're here to help you boost your business and stay connected with your clients.
Do you have a COVID-19 story?
How has the coronavirus outbreak affected your business as a realtor? What have you done so far to adjust to the current events? Do you have tips for your fellow realtors? Tell us all about your COVID-19 story by sharing it below or sending us an e-mail at [email protected].
Did you enjoy reading this article?
Sign up for more updates with our Agent Intelligence Newsletter!
We are committed to protecting your privacy.
Real Estate Websites for Agents
Learn which package works best for you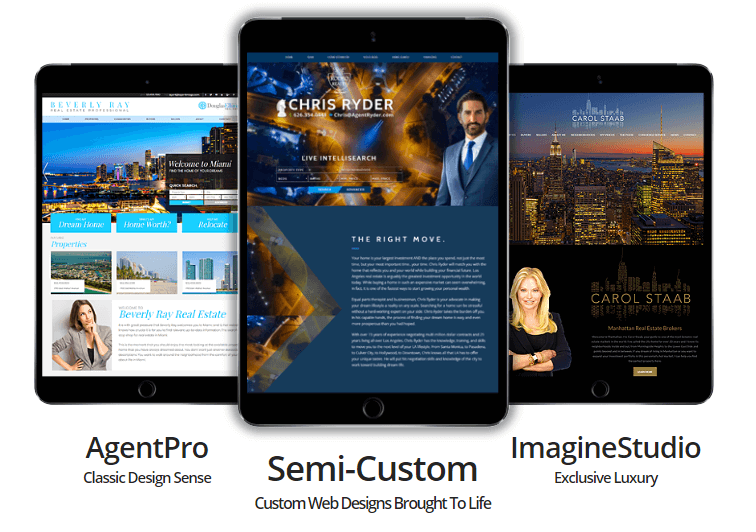 Learn More