Marketing Green Homes on Your Website
With more and more environmental campaigns happening across countries, some homeowners have taken the high road by using solar powered-panels for their homes. However, myths and misconceptions about solar energy prevent many people to convert to green design. As real estate experts, it is important to know the reasons and arguments to prove why solar panels add market value to a home.
Myth: Solar panels decrease a home's resale value.

Fact: A recent study in Berkeley concluded that every watt of energy generated by standard home solar panels is equal to a $5.50 increase in home value. With various incentives and discounted prices for installing a solar energy system, the solar panel can be an investment in itself. Aside from the financial investment, there is also the investment for a cleaner environment.

Misconception: Solar panels are unattractive.

Fact: Ultra modern-looking, solar shingles are now available for the roof of homes. The shingles can also be installed as a solar panel array.

Myth: Solar panels are hard to maintain

Fact: A solar power system does not have gears or moving parts, thus the flat surfaces of the panels very easy to wipe clean. Requiring only occasional cleaning, ice sheets and snow also easily melts off and slides away once exposed to the heat of the sun.

Myth: Solar panels are ineffective in cloudy areas.

Fact: Clouds do not block the energy from the sun. Houses in Germany are proof that solar panels can work in any season. Storing energy through natural means can also be cost-effective for countries with cold climates as electricity is generally more expensive in those areas.

Myth: Solar panels do not work 24/7.

Fact: Most systems are built in such a way that the energy obtained during the day can be stored for later use. In addition, with solar panels, excess power is always produced at daylight. This excess is sent back to the grid which is used as substitute for other systems using fossil fuels. Because of this complementing nature of solar panel homes, residents get incentives or credit for the surplus energy.

Myth: Solar panels add to global warming.

Fact: As with any other product, the manufacture of solar panels require the use of fossil fuels since production always involves heavy machinery, transportation, and waste disposal. However, once the panels are made and installed, it starts offsetting the carbon emissions during its production. It can also even offset the carbon emissions made by other third-party processes.

Misconception: Solar panels are no longer popular.

With more environmental causes being promoted by local and non-profit groups, people are becoming more aware of their role in saving the earth's resources. Homeowners interested in living a green life are installing their own system at homes as an alternate source, and even completely doing away with fossil fuels.
The real estate business is not all just about buying and selling houses. As professionals and citizens, we have a responsibility whenever possible, to campaign for a better and greener Earth.
Did you enjoy reading this article?
Sign up for more updates with our Agent Intelligence Newsletter!
We are committed to protecting your privacy.
Real Estate Websites for Agents
Learn which package works best for you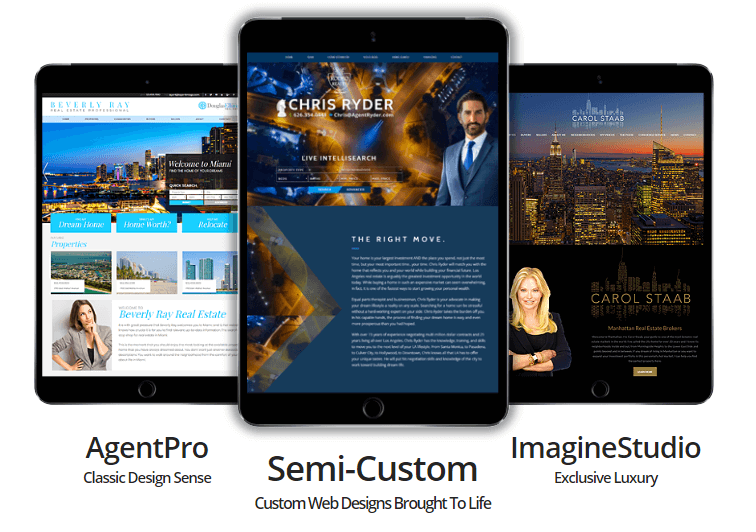 Learn More