Microsoft's Surface: Is This the iPad Killer?
Microsoft recently unveiled its newest product—Surface, a new tablet that aims to go head to head with the ones currently in the market such as Apple's iPad and Samsung's Galaxy Tab, among others.
Surface has two versions:
1. (Windows RT) which is being pitted against the Android and iPad.
2. (Windows 8 Pro) which features a PC-like interface.
CNN gives 5 reasons as to why Surface may actually be better than Apple's iPad:
Keyboard Efficiency
Most touch screen devices lack the sensitivity of a physical keyboard. Microsoft solved this problem by coming up with a non-third party keyboard that is connected to the device's Touch Cover through magnets. The other version of Surface also features a raised keyboard called the Type Cover.
Display Size
Compared to the iPad, Surface has a larger display that is the same size as the tablet itself. This means that Microsoft users will not see the black bars while viewing images and videos.
Capacity
Microsoft has perfectly combined the power of a computer with the convenience of a tablet and smart phone through its Intel processor and doubled size for internal memory. The iPad has 64 gigabytes of RAM but Surface is in full capacity with 128 gig.
USB
The iPad simply does not have this feature. This has been a problem for most Apple users as the lack of a USB port prohibits extra storage, easier tablet-to-PC connection, and other external capabilities.
Xbox Smart Glass
A huge deal for gamers, Surface can be used as an Xbox extension. Android and Apple tablets also have this feature but not in the same way as Microsoft. Surface can connect with the Xbox and the TV to create a harmonized digital network right in the living room.
Final Kill according to CNN: the user-friendly Windows card. Experts claim that the Surface can easily outsell the iPad in the market without even looking closely at the new gadget's spec. Their primary reason: everyone—from the young to the old—can use Windows.
A rundown of specifications for the Windows RT version:

Weight: 676 g;
Thickness: 9.3 mm;
Display: 10.6" Clear Type Full HD;
Connections: microSD, USB 2.0, Micro HD Video, 2×2 MIMO antenna
Utilities: Office 15 Applications, Touch Cove, Type Cover.

A rundown of specifications for the Windows 8 Pro version:

Weight: 903 g;
Thickness: 13.5 mm;
Display: 10.6" Clear Type Full HD;
Connections: microSDXC, USB 3.0, MiniDisplay Port Video, 2×2 MIMO antenna
Utilities: Touch Cover, Type Cover, Pen with Palm Block.
No doubt that with this new release, Apple will have its own answer on their upcoming iPad versions, and we hope that it's even better.
How about you, have you tried the new Surface yet? How do you find it compared to the well-loved iPad? Head on to our Facebook page and let us know what you think and list the ways you use your tablet for your real estate business .
Did you enjoy reading this article?
Sign up for more updates with our Agent Intelligence Newsletter!
We are committed to protecting your privacy.
Real Estate Websites for Agents
Learn which package works best for you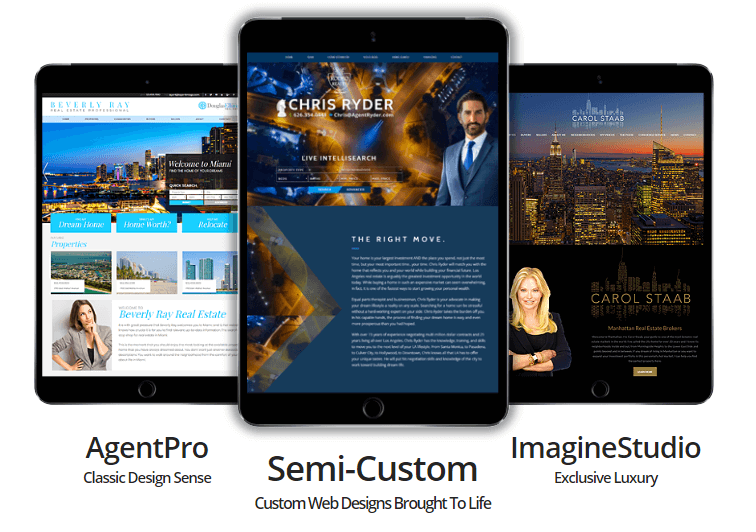 Learn More