New Year's Marketing Resolutions for 2009
Each new year, millions of Americans decide that they need to take action to correct something in their lives. Maybe they eat too much chocolate, or don't spend enough hours at the gym to work it off. No matter what your New Year's resolution is this time around, there's only one thing that's going to help you reach your goals, and that's taking action.
As with most businesses, your real estate business is probably still making decisions about what to do in 2009.
What can be done to build on 2008's successes and failures?
How do I expand my reach to my core demographic(s)?
Where should my marketing dollars and time go?
How do I market my real estate website?
If you haven't already set one yet, Agent Image recommends plotting out your marketing resolution for 2009 right now.
Here are some useful tips to help get you started:
Enter the blogosphere – The time to start establishing your authority in the online social newswires was two years ago. Chances are if there's a real estate niche out there (horse properties, homes near Air Force bases, foreclosures and short sales, etc.), someone's already got a blog about it… or do they? We think it's time you stretched out your fingers, set up a Blogger, WordPress or TypePad account, and start demonstrating your expertise 3-5 times a week. What better way to begin an interactive conversation on your website / blog?
Focus on website quality – The search engines continue to fine-tune their algorithms, and as their sophistication increases, so does their standards of what they deem worthy of a first page ranking. From compelling, unique content that can't be found anywhere else to interactive tools for your prospects and clients, real estate websites across the net are slimming down and shaping up from a usability standpoint while aggressively reaching out to visitors with the right message. Is this year the year that you realize your site could use a marketing overhaul?
Seek out inbound links – Site popularity is still one of the most important factors when it comes to search engine rankings. Does your site frequently receive the ultimate form of online flattery; a one-way link from a quality referring site to yours? The truth is, if your site is not getting enough (or the right kind of) "votes" from referring sites, your business will be nowhere near realizing its full ranking potential. Perhaps you should start negotiating with local webmasters for link placement, setting your site up in quality web directories, and sending out regular internet press releases to stimulate higher positioning?
Even in this down economy, top producers continue to move real estate across the country. You can succeed in this market, you just need to market your business wisely. With over 90% of real estate transactions starting online, there is no more cost effective place to invest your marketing dollars. Get started with the tips above or take advantage of the expertise and results that Agent Image continues to provide its customers.
We wish you a fruitful and successful 2009!
Did you enjoy reading this article?
Sign up for more updates with our Agent Intelligence Newsletter!
We are committed to protecting your privacy.
Real Estate Websites for Agents
Learn which package works best for you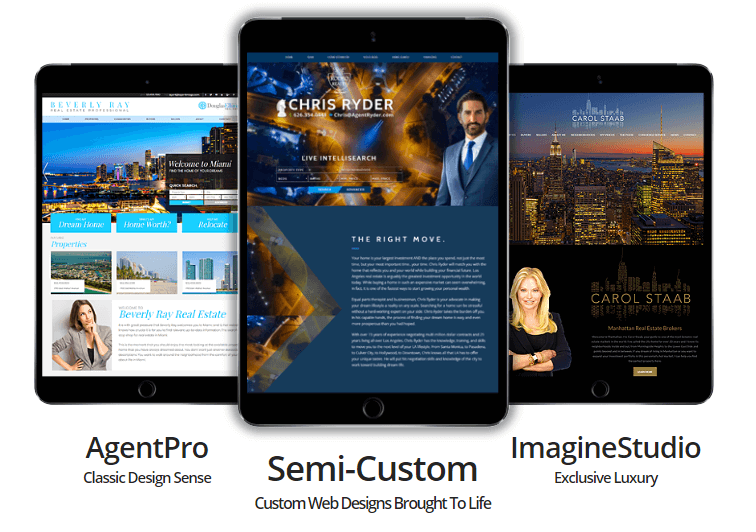 Learn More