Novel Ways Pinterest Can Build Your Brand
When creating a social media strategy, Facebook and Twitter are often the top-of-mind platforms, which is most likely due to their large user base and popularity.
One platform that is often overlooked by many is Pinterest. For realtors, Pinterest may just turn out to be the most effective social media tool for their business. Pinterest is very popular among many designers and creative types for good reason – it's all about visualization. This is key for realtors, as visualization is a very effective tool when it comes to selling homes. 
If used correctly, Pinterest can become the marketing tool that can take your business to greater heights. Here's what you need to know:
How does Pinterest work?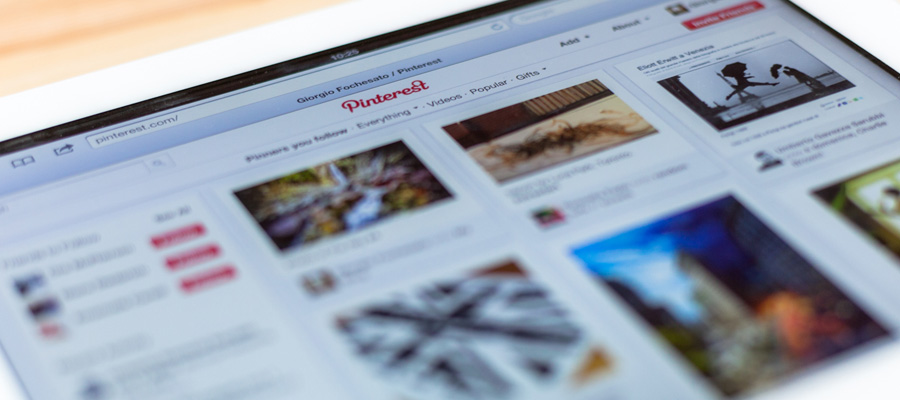 Pinterest acts like an online "bulletin board." Users are able to "pin" photos or images to different boards found on their profiles. Every pin contains a description as well as a link which leads to the original source of the photo or video. Every Pinterest user gets an unlimited number of pins and boards.
Each time a user shares a pin, followers can "like" it or re-pin it on their own boards, so that their own followers get to see it as well. From a marketing perspective, this means any shared content gets plenty of visibility in a very small amount of time. To add to that, any content shared on Pinterest has a very impressive shelf life – it's passed around and re-shared for an extended period of time, which doesn't happen that often in other social media platforms.
How can I use it for real estate?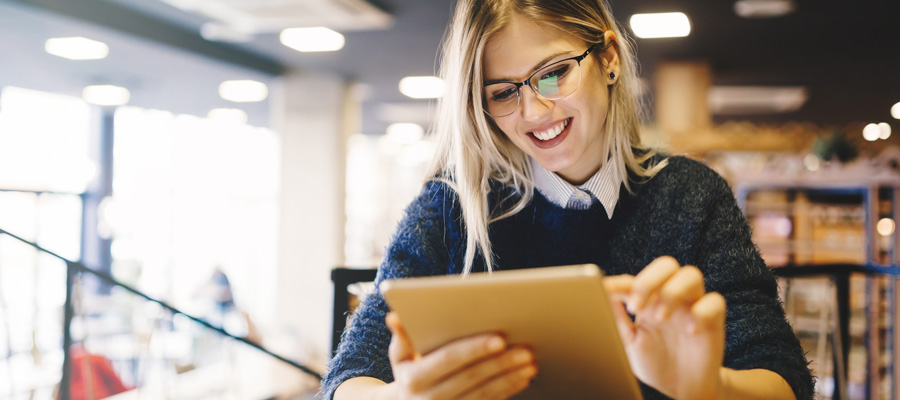 Like other social media platforms used for businesses, Pinterest also requires engaging content and building your followers' trust over time. For it to be effective, your experience and expertise in real estate needs to be your primary weapon – you can't just fill your boards with listings and expect results. This is a common mistake made by realtors who use social media.
To create the most impact, you need to mix it up. Sure, you can have boards dedicated to your business, but it needs to be balanced out by content on the home buying and selling process, as well as home living in general. Your main objective is to get your followers to re-pin your content, so it reaches a wider audience.
One great tip to keep in mind is to also share other content which you yourself find interesting! This is what social media is for, after all. It'll also make your profile more genuine for other users – it shows you're passionate about what you do.
What type of content should I pin on my boards?
The next step is to figure out what type of content you should have on your Pinterest boards. Here are a few solid ideas:
Property listings – This one's pretty obvious. Your Pinterest profile should have a board dedicated to the properties you have for sale. Pinterest is perfect for this purpose. Be sure to use really eye-catching photos that highlight the best parts of the property. Display photos of the home's elegant architecture, beautiful master bedroom, or captivating outdoor views to entice your audience.

You can decide on whether to use one board for every available listing, or categorize the properties according to key features (e.g. oceanfront, family-friendly, etc.).

Interior design ideas and photos – Many people head to Pinterest for design inspiration, so this is a must-have if you want to attract a larger audience. Create boards that are all about interior design, and separate them according to several categories such as theme, style, color palette, or other categories you can think of.

Home renovation tips – Along with interior design ideas, include boards that are all about home renovation. You can separate these according to difficulty (easy, advanced, etc.), and include different DIY projects, cleaning tips, or other home improvement advice.  

Neighborhoods – Have boards which focus on your areas of expertise. This is a great opportunity for you to showcase the different neighborhoods and areas you cover. Use your neighborhood boards to pin content about the nearby attractions, shopping venues, restaurants, and upcoming events in the area.

Be sure you have social sharing tools on your primary page as well, so visitors can easily re-pin your content.

Photos of your team – In order for your account to be more engaging, you need to create a more personal experience. Include a board that's about you and your entire team, so your followers can feel more connected to you on a personal level.
What should I include with my pinned content?
Whenever you pin something on a Pinterest board, you will see these three fields: Description, Link, and Board.
Description – Write a creative and catchy description, and make sure to include keywords and hashtags, so your pin appears on the site's/app's search feature. For listings, be sure to include the home's price – Pinterest automatically inserts a price banner to any description with a dollar sign and amount.

Link – Inserting a link will take your visitors to your website or any other source once they click on the image. Re-check your site to make sure any sections that are linked on Pinterest appear properly.

Board – This is where you select an existing board on your account. Simply choose the board that perfectly fits the content you're about to pin.
Want more helpful tips for promoting your real estate business? Talk to us at Agent Image!
Did you enjoy reading this article?
Sign up for more updates with our Agent Intelligence Newsletter!
We are committed to protecting your privacy.
Real Estate Websites for Agents
Learn which package works best for you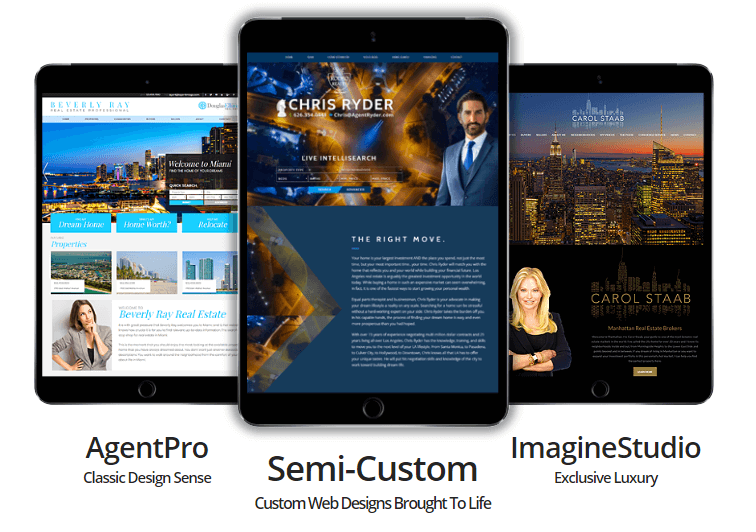 Learn More