Optimizing Your Twitter Account
Having a Twitter account and posting tweets in 140 characters or less might seem easy enough, but the key to having an effective Twitter account for your business is in the way you set it up.
Here are some important tips in optimizing your Twitter account in the best way possible. If implemented well, you just might find yourself rewarded with new followers and clients.
Choose a Twitter username in the same keyword thinking logic as choosing a domain name. It's better to have user names with the word "realtor" or "real estate" included since they'll be easier to find and you'll be sure to attract followers interested in real estate. Try to incorporate your name or company name as well.
Make sure most of your tweets are related to what you offer. Avoid tweeting personal thoughts and outside topics as these are best suited for a personal Twitter account instead.
Use a good descriptive bio with keywords. Your bio is a good place to highlight your specialties or interests; it gives people additional information on how they can relate to you.
Use a consistent agent photo in all your marketing materials. Your photo can serve as your personal brand or logo when it appears on your marketing materials, so it's important to be consistent to promote effective recognition.
Brand your background to be similar to your website to enforce branding. In advertising, brand recall is everything. Contact Support to find out how to customize your background to look like your website.
Set your location to your market area. You want to work with people who are interested in the properties you offer in your areas of expertise.
Un-protect your tweets. Protecting your tweets effectively removes them from being seen by the public, and if people can't view your tweets, they can't follow you. By not locking your tweets, they might get displayed publicly on the Twitter public timeline where you could gain a new follower or two.
These are just some of the simple steps you can take to make Twitter work for you.
Follow Agent Image on Twitter to keep up to date on news, advice and tips.
Did you enjoy reading this article?
Sign up for more updates with our Agent Intelligence Newsletter!
We are committed to protecting your privacy.
Real Estate Websites for Agents
Learn which package works best for you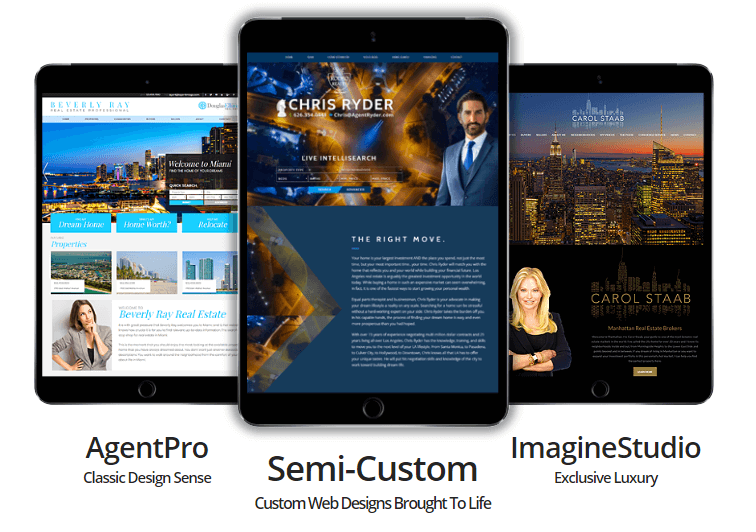 Learn More