Promoted Tweets and Getting Targeted Followers
We use Twitter to connect with the latest updates on the topics, brands and people we care about. And in following certain companies, we expect to be among the first to get a special announcement, access to exclusive content or a great offer.
Twitter, as a social marketing tool, relies on 140 characters of news tidbits, article links, and event promotions. However, with the widespread use of this social network, there is the possibility of being ignored as more and more updates arrive on your follower's tweet feed.
Last year however, Twitter has rolled out "promoted Tweets," and targeted ads which users see regardless of who they follow. Unlike regular or ordinary tweets, these shout outs labeled as "promoted"; are paid for by advertisers who aim to expand their Twitter visibility and appear on top of an active stream.
Promoted tweets are released periodically to avoid unnecessary flooding of feeds and updates. In addition to posted tweets, these statements aggregate after being retweeted, favorited or replied to.
These are paid for from $0.75 to $2.50 as cost-per-engagement (CPE) rate. Cost-per-follower (CPF), on the other hand, ranges from $2.50 to $4. This amount allows you to upgrade your Twitter account into an advertisement-driven Twitter ID. Aside from these fixed prices, Twitter also requires investors that peruse their advertising services to pay an amount of $15,000 in the course of three months.
Twitter users have signed up their account for interest-specific purposes which lead to subscribing to business-related Twitter IDs to their liking. As a result, targeted followers are obtained and updated with the latest news about the company. For any other weaknesses of this target-specific system, promoted tweets work on updating unsubscribed user accounts through the engagement activities.
Also, though promoted tweets are used for advertising, they are not as much as a nuisance as a regular ad. The customization and personalization of these statements blends well with the general mode of Twitter. Most of all, it promotes consumer-producer interaction.
Despite the cost of these ads, businesses still invest on Twitter advertising because of the long-term effects of social media marketing.
For more on social media marketing, sift through our blog archives and follow us on Twitter.
Did you enjoy reading this article?
Sign up for more updates with our Agent Intelligence Newsletter!
We are committed to protecting your privacy.
Real Estate Websites for Agents
Learn which package works best for you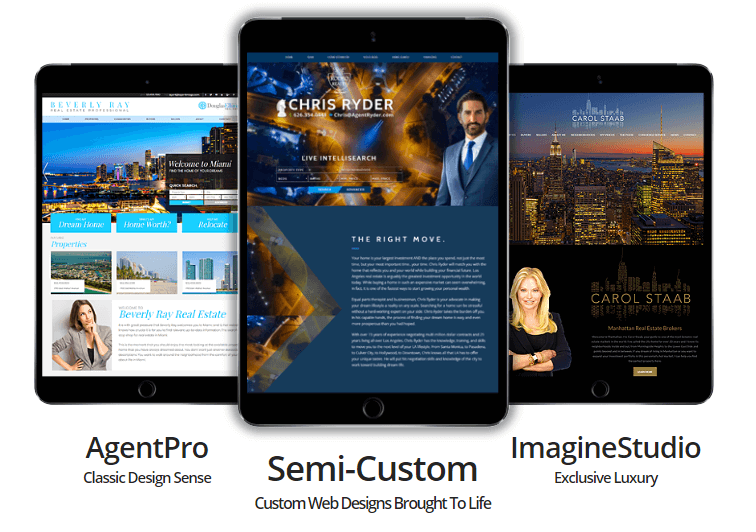 Learn More