Put Your Business On The Map
Register Your Website and Real Estate Business With Google
Did you know there's actually a quick and easy way to generate traffic from Google to your real estate website? Since Google practically leads the battle in search engine popularity, all it takes is for you to register your business with Google Places. In order for your clients to find you, make sure Google has as many opportunities as possible to find you so that they can lead potential clients in your direction.
Millions of people use Google every day and you'll be amazed at how a free listing on Google Places will boost your online exposure. Sign up and create your free business listing so that when potential customers search Google Maps for local information, not only will they find your business name, but even your address, hours of operation, photos of your business and a link to your website. It's easy, free and almost too good to be true!
Remember, there are hundreds of online agents and brokers out there competing for the same market, so the key is to make it easy to find you on Google search and Google Maps. Registering with Google will give your business the exposure it needs.
Once you've set up your listing, you'll be given access to features like creating updates on property listings and open houses, you'll have the ability to post live updates, and you'll get the opportunity to view how your business is doing with a real-time dashboard. You can update your listing at any time, keeping your business up to date at your own convenience. Registering your business with Google also allows people to leave comments and post reviews, which is always an added bonus to gain credibility. Get started today by claiming your business on Google Places here.
Did you enjoy reading this article?
Sign up for more updates with our Agent Intelligence Newsletter!
We are committed to protecting your privacy.
Real Estate Websites for Agents
Learn which package works best for you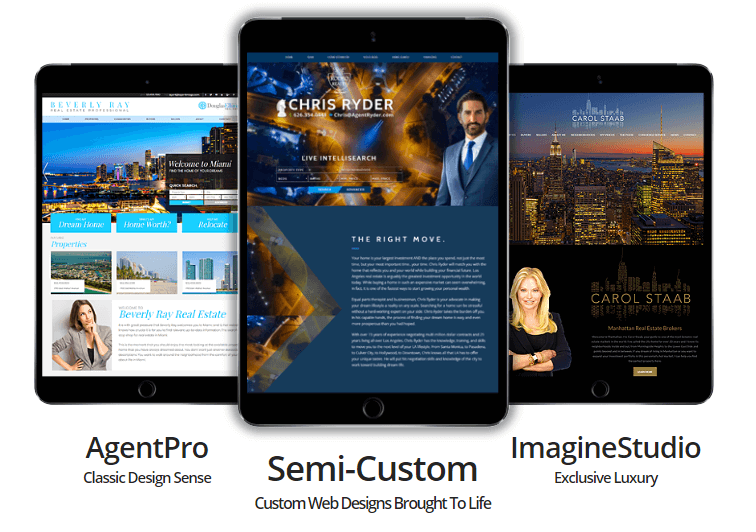 Learn More