Questions to Ask Before Hiring a Real Estate Website Designer
What does one do after closing their first multi-million dollar real estate deal, or establishing a solid and stable reputation as a reliable realtor in their town or city? Why, expand their reach, of course!
One of the most effective ways to achieve this is by launching a professional and full-featured real estate website.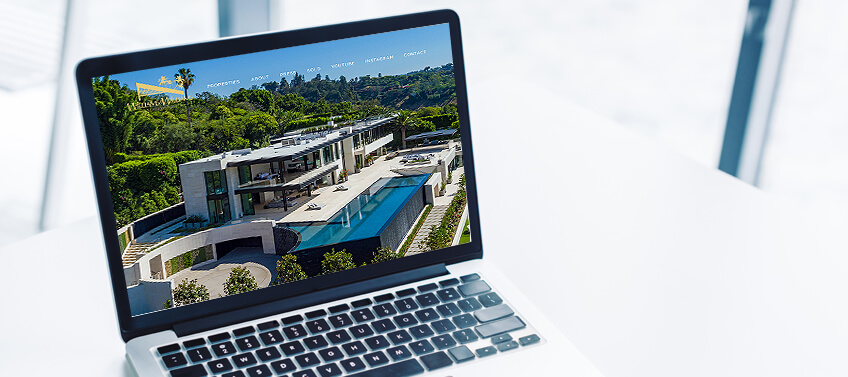 Let's face it, the Internet has become an integral part of the entire process of home buying and selling and real estate agents who do not have a website of their own may be missing out on a lot of good things.
Sure, the simple agent profile you might have at the moment may be helping you get noticed in your town or city, but did you know that having your own modern and professional website can help dramatically increase your sales?
As noted by marketing and advertising experts, this is mainly because a well-designed website can help dramatically increase name recognition and brand awareness, as well as generate quality leads, and increase your credibility on the market.
It goes without saying that the best way to go about this is to hire a professional real estate web designer, as they can readily help you with tasks such as structuring your content and conceptualizing your website's overall look and aesthetic.
With that said, here are the questions they should be asking when hiring a professional real estate web designer:
What is their web design experience?
When it comes to web design, it is only practical that you opt for a designer who has a strong portfolio — as well as a couple of years' worth of experience under his belt — instead of one who's still relatively new in the industry.
This is mainly because newbies may find it hard to think on their feet and deliver on high-pressure tasks that require extreme focus — a skill that only gets developed after years and years of experience. Not only that, but experienced web designers are also more likely to be versatile when it comes to approaching design tasks compared to their less-experienced counterparts.
What is their aesthetic like?
In many ways, shopping around for a web designer is similar to shopping for new clothes — you have to make sure that while you are getting trendy pieces, the items you pick will still have to be aligned with your core aesthetic and sense of style.
Think of it this way: If you're envisioning a real estate website that's clean, sleek, and modern-looking, it wouldn't make sense to get a designer whose style is predominantly maximalist. Conversely, if you want to have a real estate website that's dynamic and lively, it would not be in your best interest to hire a web designer that specializes only in sparse, minimalist designs.
There's a good workaround to this, of course: find a web designer or design studio that's versatile and creative enough when it comes to their worth of experience and creative vision.
Will they be making a custom design tailored to your needs, or will they be using a template?
When it comes to making a website, designers have two options: create a design from scratch based on the client's exact specifications, or tweak existing templates to fit a client's needs. Each option, as one might expect, has its own sets of pros and cons.
For instance, a custom design ensures that everything about the site — from the first line of code to the very color palette used — is tailored to the client's needs. This results in a site that is wholly original, which then allows it to stand out among other real estate websites. When taking this route, however, one must be prepared for a relatively slower rollout, as every element needs to be aligned with the client's specifications.
A template, on the other hand, allows a website to be built much faster, as it only requires the designer and developer to basically fill in the blanks present in the design. Despite its ease of use and speedy rollout, however, one risk associated with the use of templates is the fact that the finished site will always have lookalikes.
Will they be performing site maintenance as well?
No website is perfect, which means that sooner or later, an error may pop up that would merit attention.
Because of this, it is a general rule that good web designers be able to provide maintenance services to their clients, or at the very least, help troubleshoot issues that may appear on the sites that they helped develop.
Not only that, designers and their respective teams must be able to provide reliable service to their customers, as well as offer new and more effective ways of improving website efficiency.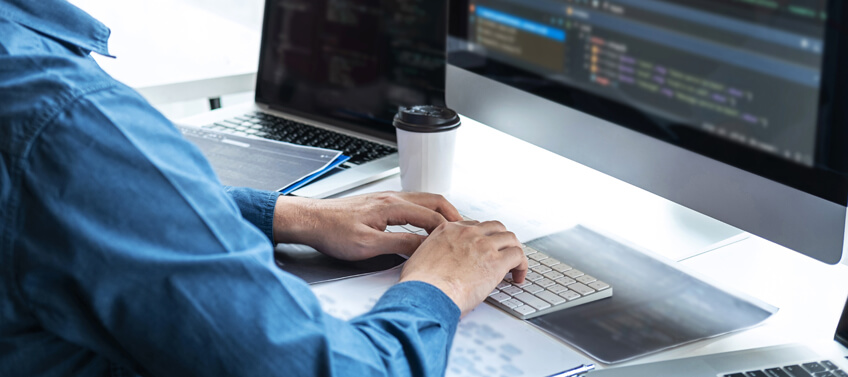 Is the designer well-versed in responsive web design?
We are living in the Age of the Smartphone, which means that it is very likely that your clients will be viewing your real estate website on their phones. Because of this, it is of utmost importance that the web designer you get is well-versed when it comes to responsive and mobile-friendly web design.
Responsive web design or RWD is a web development approach that basically allows a website to adapt and automatically change its layout depending on the device being used to view it, from the smallest smartphones to the biggest ultra-wide monitors.
Factoring this into your real estate website's final design is especially important, as this will make it possible for visitors and prospective clients to view your site comfortably from any device.
Can the designer integrate IDX features into the website?
As real estate websites are primarily geared towards the generation of sales, it is very important that Internet Data Exchange or IDX integration be part of a site's overall design.
Developed by the National Association of Realtors, IDX integration allows realtors, real estate firms, and brokers to integrate active real estate listings from local databases into their respective websites, provided that they are members of multiple listing services.
Proper IDX integration can not only provide greater accessibility to active listings on the market but also visible improvements in both lead generation, increase site traffic and engagement from homebuyers.
Will the finished website be secure?
It's no secret that cyberspace, as exciting as it is, is also fast becoming the playground of choice for hackers, cybercriminals, and other undesirable characters who may attempt to steal important data.
Because of this, it is important to know if the web designer and developer you are hiring can ensure your website's safety.
As noted by many of the world's cybersecurity experts, some of the things that one should carefully consider when developing and designing a website are the following: the security and safety of the website hosting service and its software and plugins, and the presence of an SSL certificate.
Do they specialize in other services aside from web design?
When it comes to developing real estate websites, there's nothing better than tapping a designer or a dedicated firm that can provide more than just web design services. Not only will it help keep costs relatively down, doing so would also streamline your website's development as you will only be dealing with a single team.
Important services that you have to be on the look out for include search engine optimization (SEO), content creation, and digital marketing — all of which are proven to help generate leads and boost sales when implemented successfully.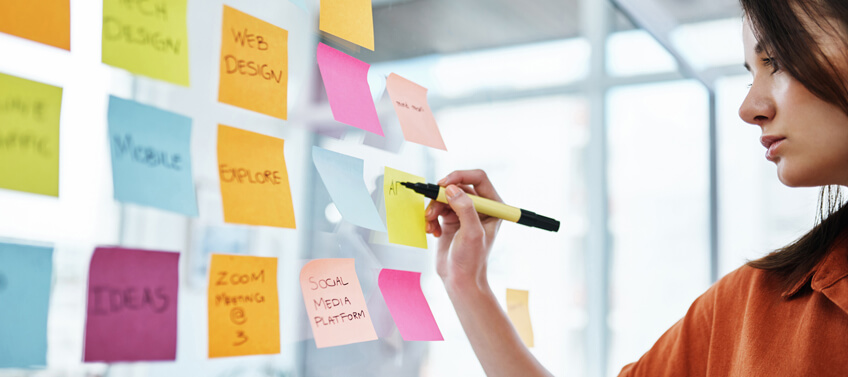 Where can I find reputable web designers?
Web designers are a dime a dozen on the Internet, with designers from all around the world available at the mere click of a button.
However, not all of them may be equipped with the necessary expertise to create a real estate website that's aesthetically pleasing, intuitive, functional, easy-to-use, and most importantly, secure.
This is where Agent Image comes in.
A world leader in both website design and development, Agent Image is a web consulting and design studio known for providing high-quality and award-winning website designs to realtors, brokers, agents and other real estate professionals worldwide.
From conceptualizing and developing gorgeous and functional real estate websites to implementing effective IDX integration and content creation, Agent Image offers a full slate of services to its clients — all of which are guaranteed to be tailor-made for their needs, improve their online presence, and provide the best value for their money.

It's time that you joined other Realtors and brokers who have entrusted Agent Image with the task of making their own full-featured and professional real estate website.
Contact Agent Image today at 800.979.5799 for a free consultation.
Did you enjoy reading this article?
Sign up for more updates with our Agent Intelligence Newsletter!
We are committed to protecting your privacy.
Real Estate Websites for Agents
Learn which package works best for you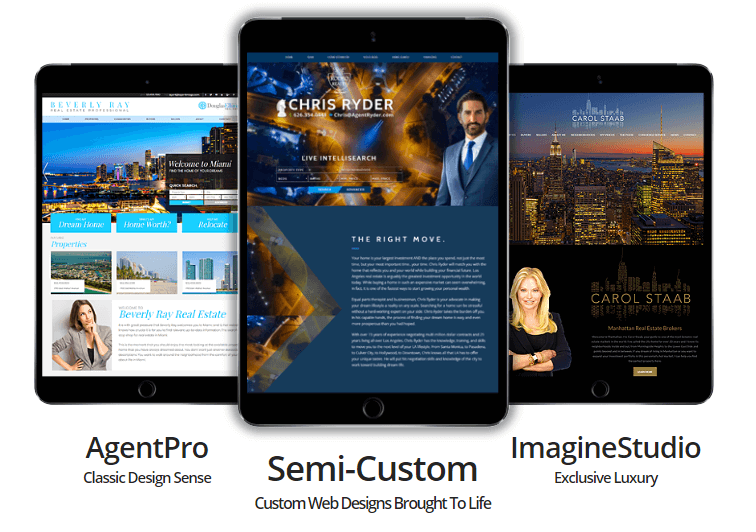 Learn More