Real Estate Blogging Ideas
Why blog? Because blogging is good for business. It helps make you more visible to the search engines; builds your reputation as an authority and a reliable source; enables you to communicate directly and more informally with your prospects; and provides another avenue for marketing your listings.
It's best to blog about what you know – your community and the local real estate market, for example – and it's important that you keep your posts interesting and relevant. If you're well of blogging ideas is running dry, however, consider these:
Do your clients frequently ask you about particular topics or issues? Write about some of these frequently asked questions.
Explore your community – get a first-hand view of a neighborhood by driving through it and share that with your readers.
Eat out and write about your favorite places for brunch, dinner, ice cream, etc. See if they have sites and if they want to link to you.
Got kids in school? Talk about the schools in your area – give statistics and personal views, as well.
Get inspired by a town festival or celebration. Write about your community's events.
Stuck in traffic? Start thinking about commuting options and find out about road repairs, closures, etc. Share what you learn.
Maybe you're planning your garden for spring – write about the plants that grow best in your area, landscaping techniques, and local landscapers.
Having a leak fixed or your windows washed? Ask your service contractor if you can recommend them online, they might want to give out coupons and discounts.
Write about hot topics like the environment – does your community have green-friendly initiatives?
Charts and numbers are always crowd-pleasers – do a market evaluation of a particular neighborhood or development.
New listing? Talk about it here.
Did you enjoy reading this article?
Sign up for more updates with our Agent Intelligence Newsletter!
We are committed to protecting your privacy.
Real Estate Websites for Agents
Learn which package works best for you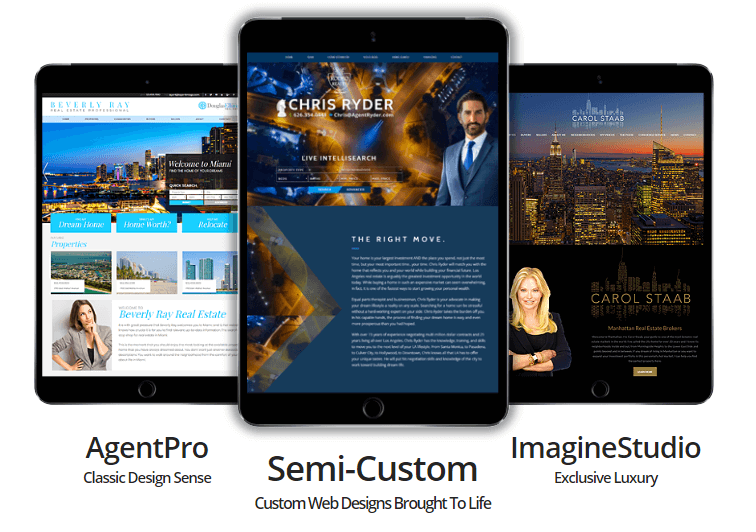 Learn More