Real Estate Websites That Speak to Millennials
For starters, when you are creating a real estate website that speaks to millennials you have to understand that they are likely viewing your site on a mobile device. Moreover, combined with Generation Xers, Millennials make up the largest pool of homebuyers today.
While these two generations are known for their tech savvy there are also many other features that are expected from real estate websites that are meant to attract younger homebuyers. Here are some of the top features your website needs.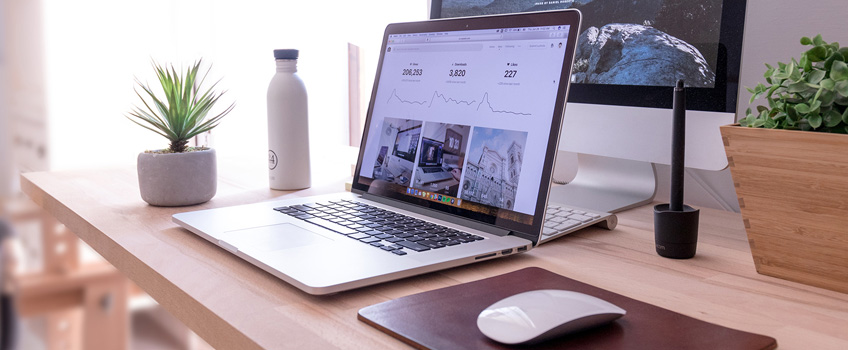 Property Photos that Show Off Desired Amenities
This generation more than any other is a visual population. They are used to stimulating graphics, realistic photography, and video on demand. As such using these media to show off this group of homebuyers' most coveted amenities is crucial.
The trend for millennials is a move toward more urbanized living environments. They prefer smaller homes if they are centrally located. They are more environmentally conscious so green features appeal to them too. In general, the amenities that catch the attention of young buyers include:
Open Concept Floor Plans
Updated Kitchens and Bathrooms
Energy Efficient Appliances
Walkable Neighborhoods
Bike Friendly Cities
Public Transportation
Home Office Space
Low Maintenance and Upkeep
Short Commute
Home Automation
If your properties have any or all of these features, using top of the line professional photography to show off these amenities will go a long way in getting millennials' attention. According to the NAR nearly 65% of online searches consider viewing property tours and photos equal to having seen it in person and more than 75% drove by properties that they saw advertised online.
Examples of Real Estate Websites that Speak to Millennials
In order to craft a real estate website to millennials you must start with selling the lifestyle in a particular neighborhood that will attract that age demographic. Millennials live in a fast paced world always working to get from point A to point B easier and faster.
They like their grocery store to be within walking distance, schools to be just minutes from their neighborhood and for the freeway to be easily accessible or for there to be convenient public transportation. To reach these highly sought after homebuyers, your website has to be up to the task.
Here we show you six examples of just this type of millennial-friendly real estate website crafted by Agent Image that will help you pull in more clients and thereby more sales.
#1: Mobile Responsiveness
This highly responsive website from 007 Real Estate Group shows just how easy navigating from a mobile device can be. Each of the action buttons is prominently displayed. There are social share buttons in the upper left hand corner for one-click sharing and you don't have to scroll down the page in order to start a property search.
Aesthetically the website takes a minimalist tact using photo images and icons to replace text for easier navigation. The quality of the design style themes and color schemes reflect the brand name 007 for sophistication and stealth. It is an A+ fast paced, easy to use mobile responsive website.
#2: Interesting Content
This website from Lauren Ravitz is wonderfully inviting. The white background and wide angle image lures visitors in and leads their eyes down the page. One scroll down reveals prominent action buttons that lead to featured properties and just below that, this:
"…Lauren Ravitz surpassed all of my expectations. Her knowledge of the industry and her network of resources are highly impressive. She is the type of professional that goes the extra mile to ensure your complete satisfaction. "
It is a quick blurb from one of her testimonials that entreats the visitor to read on. Her website is an excellent example of interesting content that gets users to stick around for a while. Her real estate blog titles include articles like:
Clippers center DeAndre Jordan buys house in Pacific Palisades
An architectural jewel in the desert
Home seller seeks refund of unspent money in association's reserve account
Hollywood Hills West contemporary that replaced smaller home for sale at $22.9 million
Interesting content is the only way to hold the attention span of an attention deficit generation like the millennials. Take a look around Lauren Ravitz' website, we are positive you will enjoy your time spent learning something new and interesting.
#3: Community Information
Frank Prinzivalli's website is all about giving his users access to robust community information. Right at the center of the top toolbar as soon as you enter the website is a hidden drop down menu under the communities tab.
There you will find information about the history of the community, the style of homes that make up the area, and an idea about the lifestyle and what it is like to live there. You can tell from reading these full and complete descriptions that Frank Prinzivalli is no newcomer to the area and knows a lot about the communities he represents.
#4: Modernity
This website from Edge Realty Group shows off its modernity with jazzy Fly Out menus and front page accessibility. Its aesthetic design reflects the company's branding goals; hip, new, fast, exciting, caters to tech savvy crowd and are on the cutting edge of real estate.
Touting the walkability of your communities is a big selling point for millennials. Walkscore.com ranks cities across the U.S. based on their walkability. Young homebuyers want to know that they live in a neighborhood that they can get out and walk around.
#5: Quick Response/Live Chat Customer Service
Bob Burke of Bob Burke Real Estate is using his website to show millennials that he is a trusted local expert. Bob even has an interactive "Ask Bob" tile on the front page that users can click on to speak to the expert directly.
Offering quick response interactions or live chat customer service is a great way to reel in more millennials. Bob's website is working overtime to make sure he doesn't miss out on this largest pool of homebuyers.
#6: Streamlined User Experience
Finally take a look at the Catriano Mariano Real Estate Broker website. This website gets right to the point offering users a streamlined experience. From the top page you can click immediately to start searching properties, access the contact button, or shoot an e-mail. As more and more internet interactions occur on mobile devices, the more one stop shop pages are going to win the day.

Help Reaching Millennials
Fortunately if you are out of ideas for reaching millennials through your real estate website, we are here to help you out. At Agent Image we set the industry standards for forward-thinking, cutting edge real estate website design.
Our clients consist of some of the top producing agents in the country. The difference is our comprehensive approach to online marketing. Having an effective real estate website is only part of what we do to help our clients. Find out how we can help you by simply filling out this online form for a free consultation request.
Did you enjoy reading this article?
Sign up for more updates with our Agent Intelligence Newsletter!
We are committed to protecting your privacy.
Real Estate Websites for Agents
Learn which package works best for you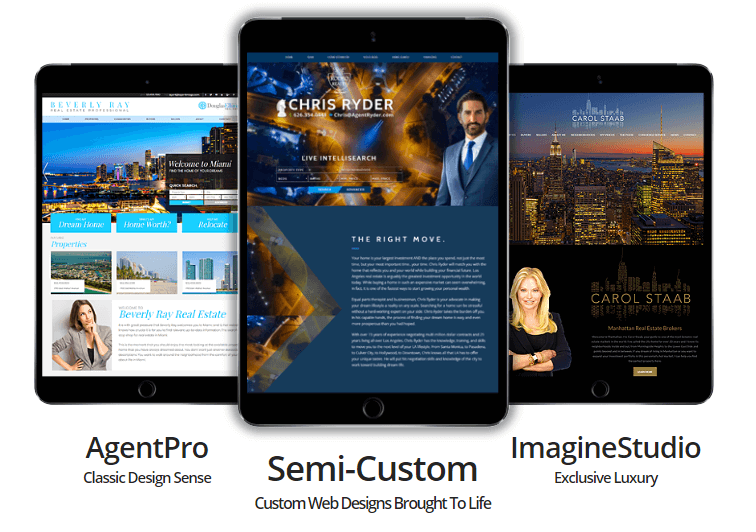 Learn More