Selling a Home? Think Green
If you think going green is just another trend, think again. Green is here to stay—and it's easy to see why. After all, who wouldn't want to live in a healthy home, help the environment and save up on utility bills at the same time? In today's challenging market, going green can also give a home seller that edge that they need over other homes for sale in their area. Check out some of these tips on remodeling and marketing a home from a green perspective:
Small changes can have big results. Your sellers might balk at extensive and expensive renovations—let them know that they can go green in many little ways, all of which can have a big impact when taken together. These include solar panel installations, upgrading lighting systems with LED or CFL bulbs, replacing old appliances with Energy Star-certified ones, removing any material that can be potentially hazardous or allergen-packed, and making sure that everything is all right and tight insulation-wise.
There's nothing like a fresh coat of paint. Fresh-looking walls are always a plus and even more so when the paint used is low-VOC. VOC stands for volatile organic compounds and these are one of the substances in indoor air that reduces its quality. Low-VOC paint is a selling point for buyers who are concerned about indoor air quality—and most buyers will be.
Be ready with your numbers. If you already have all your green upgrades in place or if the home is already green to begin with, you'll want to get the math done before potential buyers walk in the door. Be prepared with clear estimates on how much they will be saving in monthly utility costs as compared to a similar house in the area that doesn't have green features.
Get your research done. Going green has plenty of health benefits, so make sure that you know what these are so you can emphasize this point to your buyers. For example, you may draw their attention to the low-VOC paint used in the entire house, the absence of allergy triggers, and so on. Or calculate how much they can save on their electricity bills in a number of years with their new solar panels.
Since you're now an advocate of green living, promote your expertise on your agent site with Eco-Friendly Topics for Your Website's Resource Page.
Did you enjoy reading this article?
Sign up for more updates with our Agent Intelligence Newsletter!
We are committed to protecting your privacy.
Real Estate Websites for Agents
Learn which package works best for you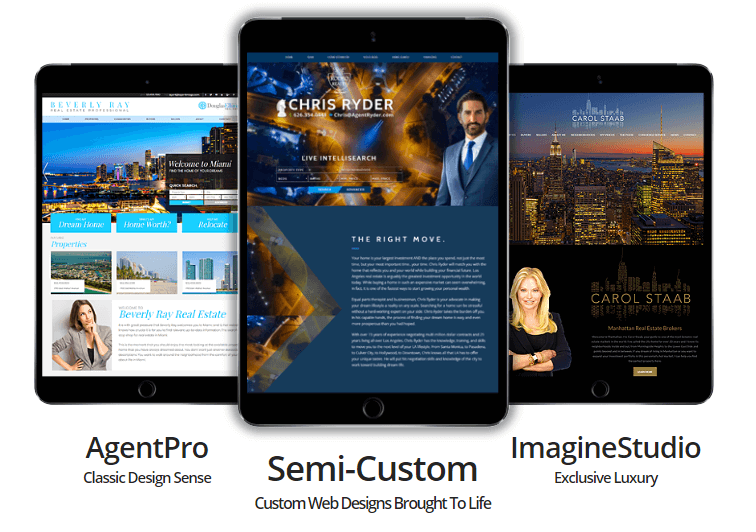 Learn More