Slow Real Estate Market Means Positive Opportunities
The real estate market has taken quite a hit for many people over the past 12 months. For many people this has been unpleasant news. For you, this can be an opportunity of a lifetime.
With the real estate market being in the state it has been for the better part of 2008, many real estate professionals are pulling out of the business and/or making huge cut backs on their marketing spends. This should open up some prime opportunities for you and your real estate business.
One of the most common mistakes business owners and real estate professionals make is that they like to sit on the side of caution and hold out or cut back on important business strategies like aggressive marketing when things are slow. This is one of the easiest ways to lose market share fast.
It is always better to ramp up your marketing during these slower markets as there is comparably less competition. More importantly, those who market themselves effectively and aggressively in these "valleys" of the market will be sitting in a great position when the market picks back up and hits its peaks. Those who decide to wait or cut back on marketing will be scrambling to compete with everyone else who wanted to wait as well for the market to peak again. Save yourself the time, money and stress by being proactive at the right time. This slow market is that right time.
One of the most cost effective forms of marketing for most businesses, especially real estate, is online marketing. There is no easier, more efficient way to maximize your ROI then to bring your marketing online. Nothing is ever certain about search engine marketing except for the fact that more and more people are getting into the game. Online advertising spends are growing at extremely fast rates. Lehman Brothers Internet Data Book for August actually forecasted that the online advertising space will see another $20 Billion in growth by 2012. This means that your window to take advantage of the coveted real estate on the search engines is growing smaller and smaller each month.
Yesterday was when you should have started marketing your business online, but it is never too late as long as you have a solid marketing strategy and the right team on your side to oversee your success. Agent Image specializes in uniquely branded, professionally designed websites and couples them with some of the most effective online marketing solutions in the business. Contact Agent Image today to speak to a real estate marketing professional and learn how an effective marketing strategy could very well be the only sure investment you make in this market.
Did you enjoy reading this article?
Sign up for more updates with our Agent Intelligence Newsletter!
We are committed to protecting your privacy.
Real Estate Websites for Agents
Learn which package works best for you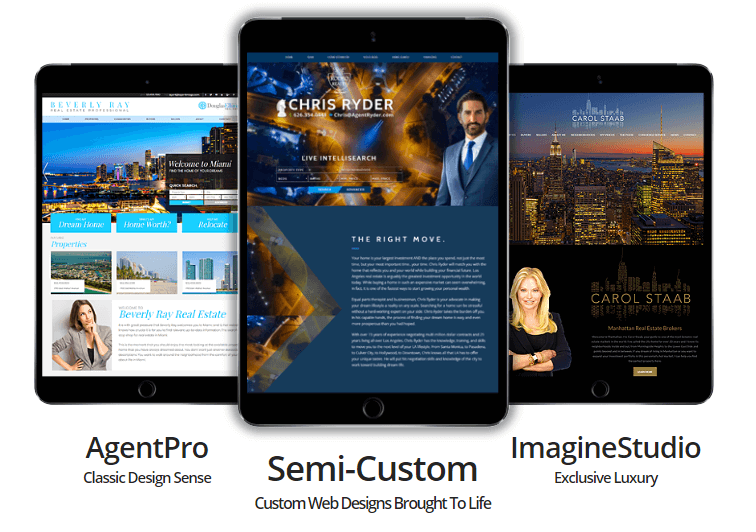 Learn More